Umbrella Chrysanthemums (Shimmering Blue) Card Case
We're proud of this original Bunkoya Oozeki design, a card case that holds 30–40 cards in easy-slide cotton pockets. You'll also be amazed at how light and sleek your overstuffed wallet looks and feels just by taking the cards out! Carrying your cards separately is the key to avoiding the number-one cause of damaged leather wallets--packing them too full. Extend the life of your favorite wallet with this handy item!
Made from: Cow leather and other materials
Dimensions: 110 mm (L) x 75 mm (H) x 20 mm (D)
Card slots: 8 (slots are the width of a credit card)
Pockets: 3 (one with a gusset) (pockets are the width of a business card)
Outer zipper: Cotton tape and gold-plated brass
Bunko leather: Both sides
Made in Japan
Note: The photos below only indicate the shape and construction of the product. Product color and design is indicated in the main photo.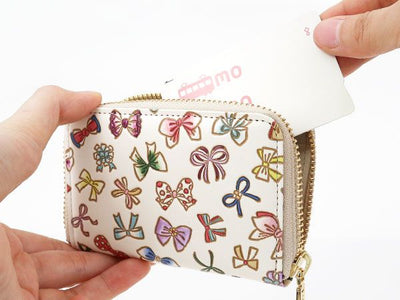 This item holds a lot more than it looks--one of the main reasons customers love it!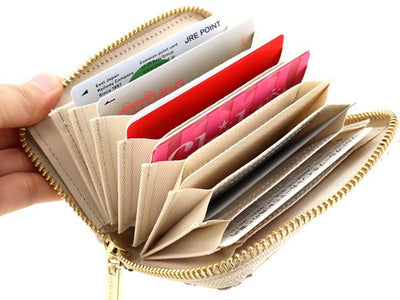 Each card slot holds two thick plastic cards.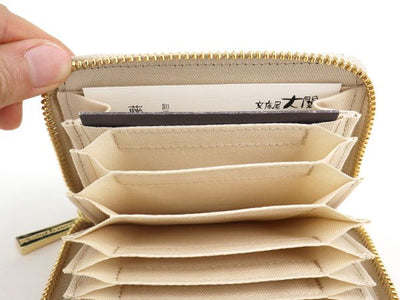 The gusseted pocket is designed to hold wider stamp cards or other business-card-sized items.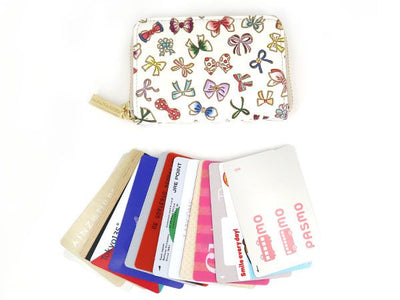 It would be almost impossible to fit these many cards in a wallet...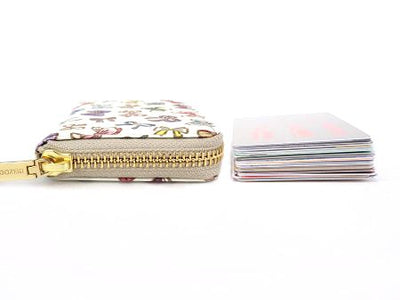 Holds around 30–40 cards, depending on how thick they are.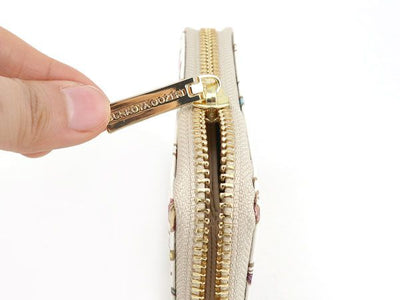 Durable zipper opens and closes smoothly.