Daikon Radishes Key Ring
This handy key ring contains a magnet, so you can stick it on the fridge, in your entryway, or on any metal surface. It's easy to remember where your keys are when you keep them in plain sight. And if your car takes a traditional key, it's a lot easier to use when it's not one of a dozen on ring. This is one of our most popular items in our physical stores, as people love buying them as gifts as well as for themselves.
Made from: Cow leather and other materials
Dimensions: Circle 47 mm in diameter, 5 mm thick
Clip: Brass with soft nickel plating
Internal magnet: Neodymium
Total length with clip: 98 mm
Made in Japan
Note: The photos below only indicate the shape and construction of the product. Product color and design is indicated in the main photo.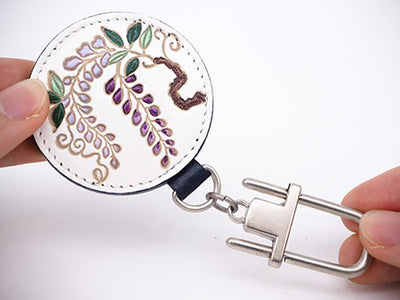 Magnet covered in a bunko leather pattern with U-shaped clip. Patterns are oriented to look great hanging from a key.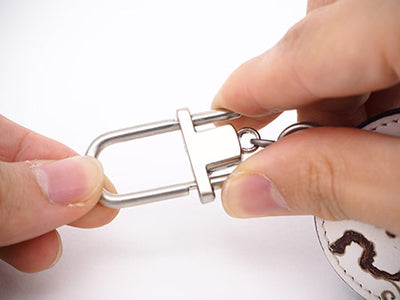 Split key rings can tear up fingernails, so we've opted for a U-shaped clip that you can pull out just by pinching it at the ends.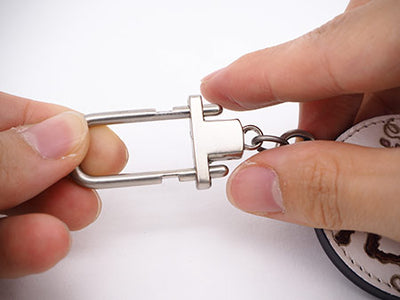 After the clip separates from the grooves, just pull the bunko leather side away to detach it.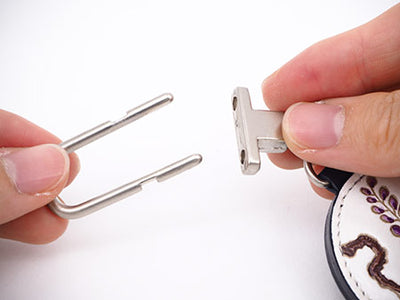 Once it's completely detached, you can thread your key onto the U-clip. Slide the two ends back into the holes until you hear them click back into place.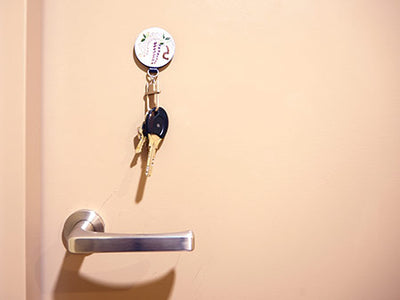 The internal magnet will stick to metal doors. If you have one, you can stick your key in the entryway as soon as you get home, so it will be ready and waiting for you the next time you leave.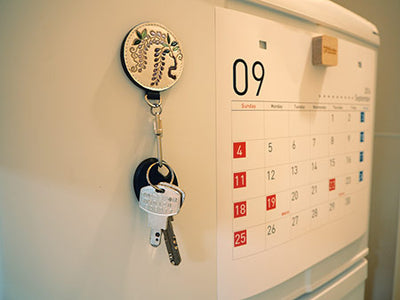 Some people like to keep all their keys together on the fridge.