The Bunkoya Oozeki workshop and our artisans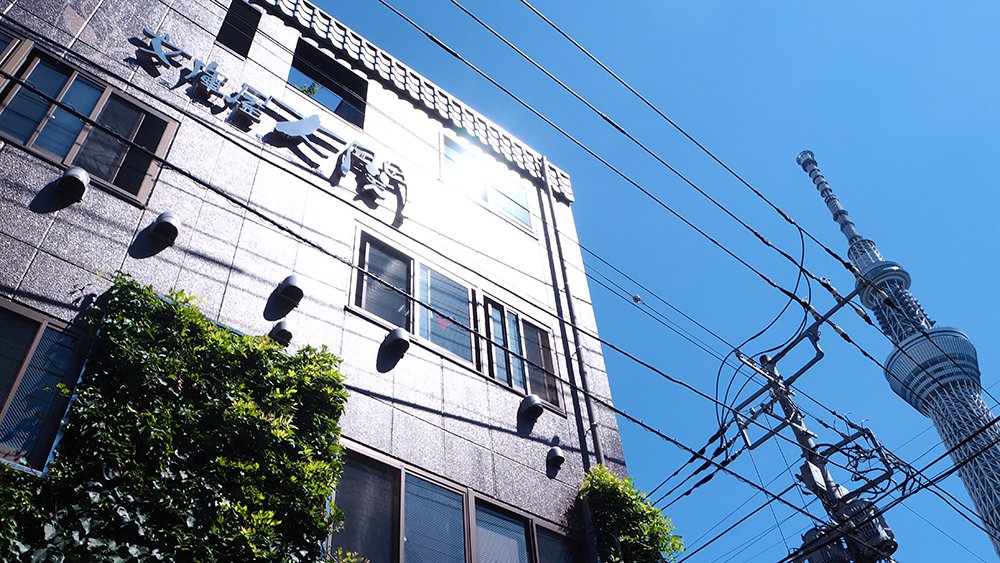 The Bunkoya Ozeki workshop
Oozeki is the family name of our founder.
The founder of our company, Usaburo Oozeki, was the first to use bunko leather. He worked here at the Mukojima workshop from the time he started the company until his death 55 years later. Today, many younger artisans bring energy and enthusiasm to their work at Bunkoya Oozeki.
Coloration floor
On this floor, coloration artists bring our products to life.
Sabi-ire room
This special room is where we carry out our unique sabi-ire antiquing process.
Finishing room
This room is where we coat our products and complete the finishing touches.
Inspection room
Here, fabricated products are subjected to a final inspection.
Meet the bunko leatherworkers
Today, a large team of artisans work tirelessly in our Bunkoya Oozeki workshop. Some of them are coloration specialists who have become independent and work from home. Coloration is not the only process that goes on at the workshop. There are also artisans who specialize in our unique sabi-ire antiquing process or in finishing work. We also have embossing artisans and those who cut the leather.
Our professional coordinators ensure that everyone sticks to a schedule so that work progresses efficiently. Some members of our team are in charge of inspecting finished products, or making edits to our website. We also have members who handle online orders and who sell Bunkoya Oozeki products in our physical shops. Some come up with new products or new patterns for our designs. Others craft color schemes, or think of ways to better sell what we make.