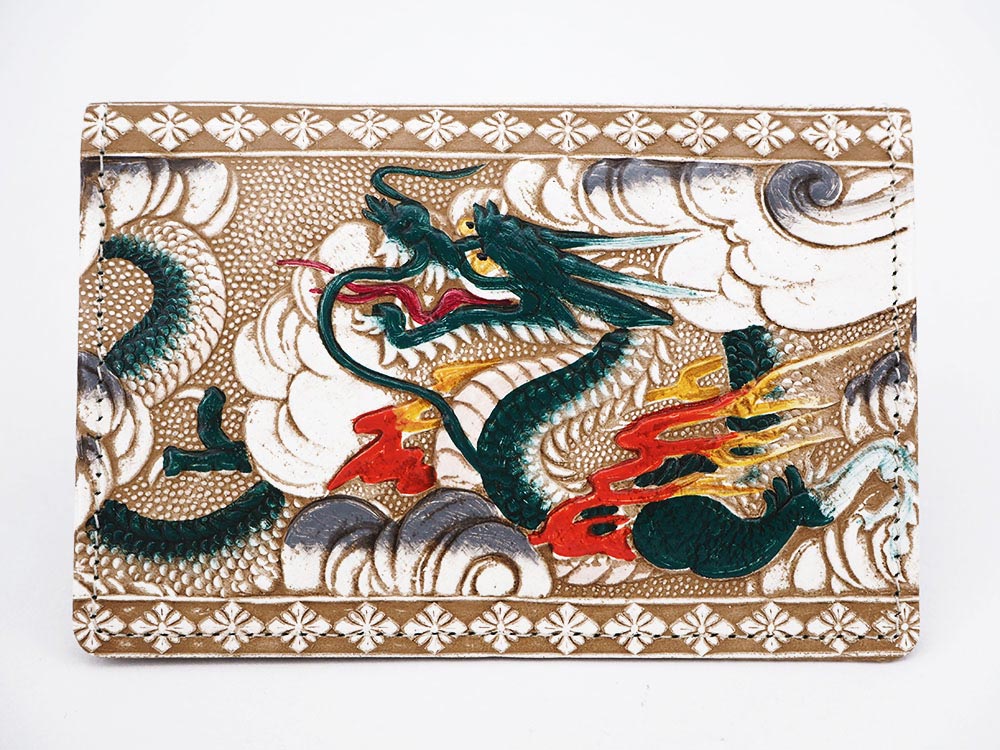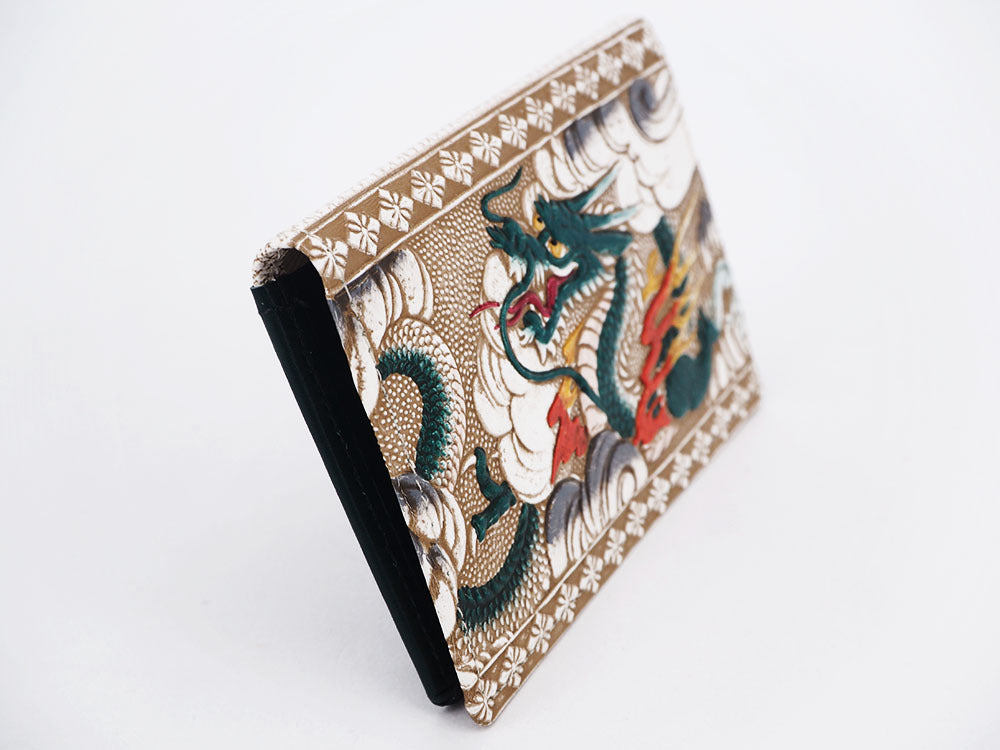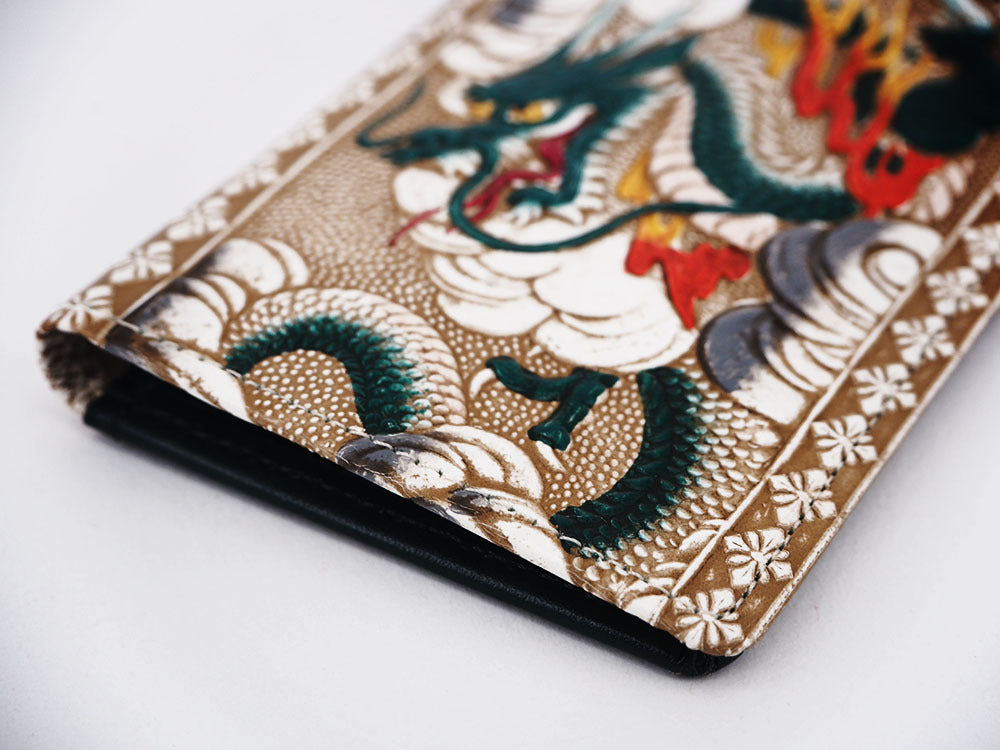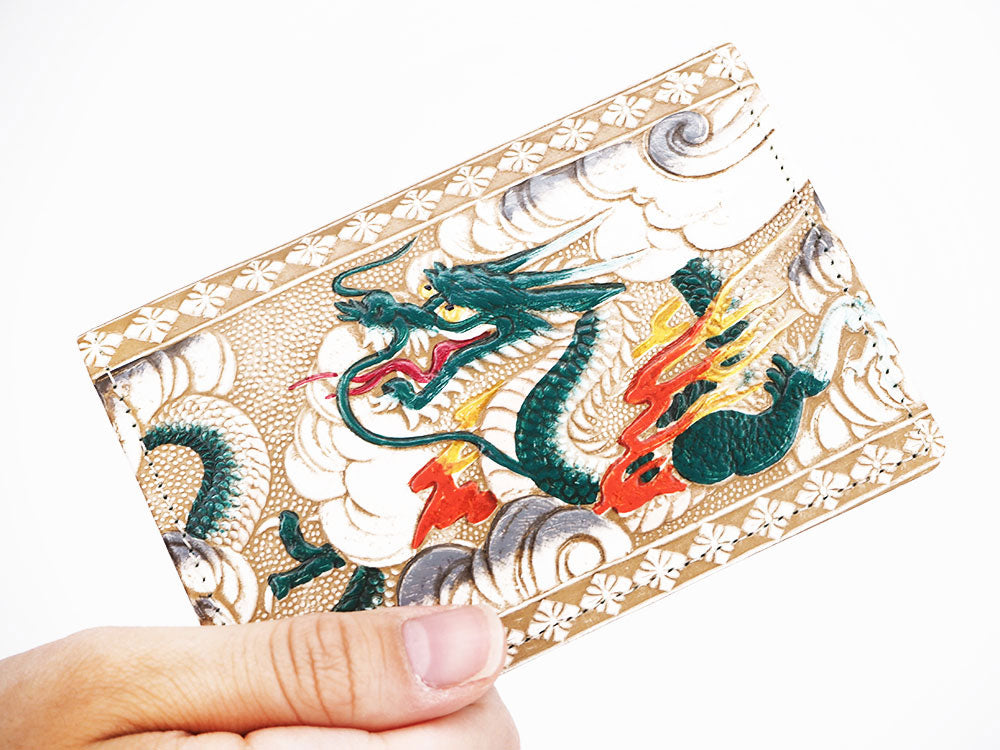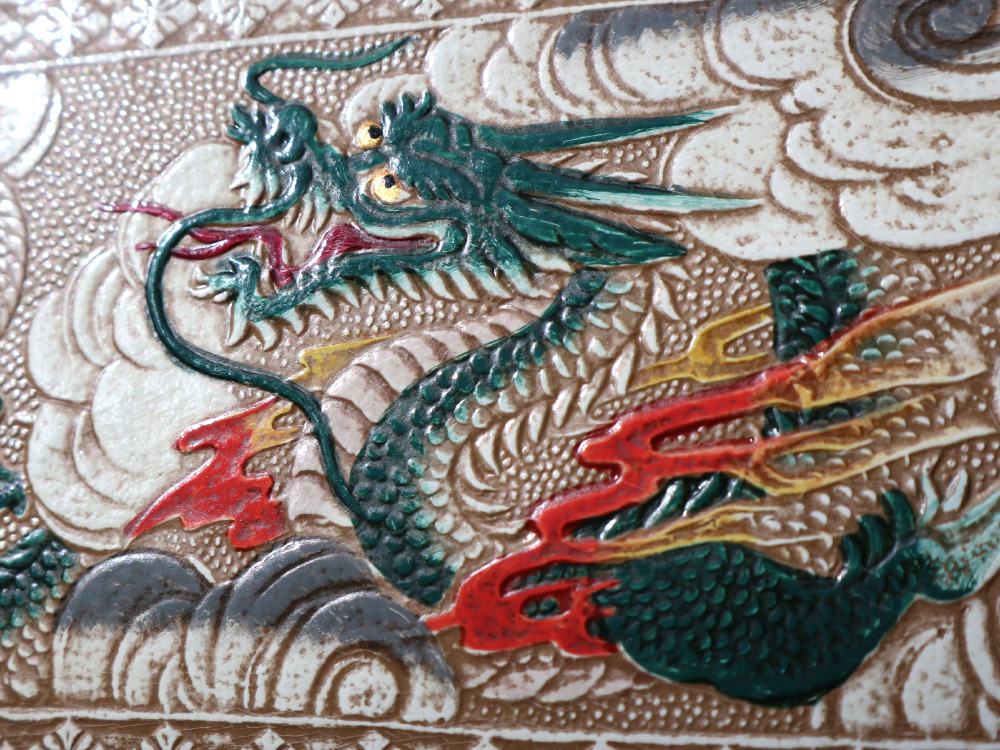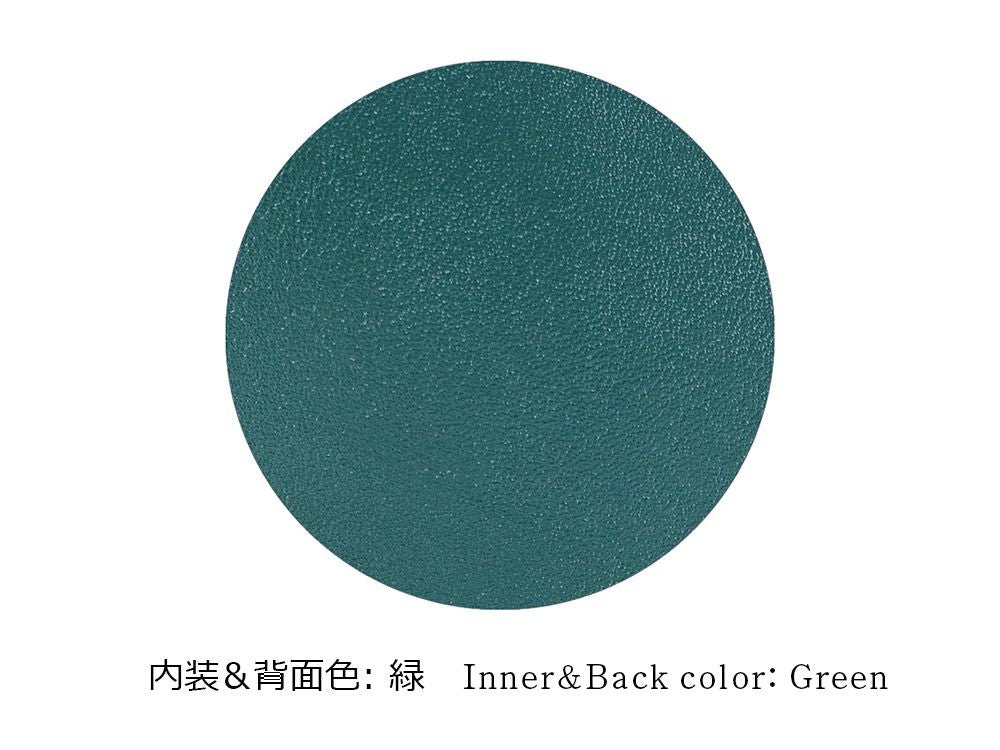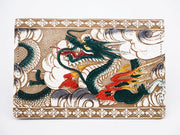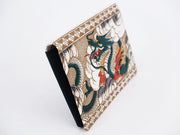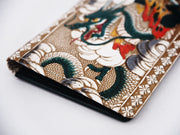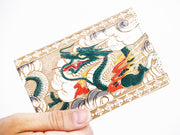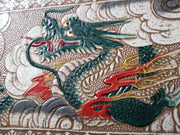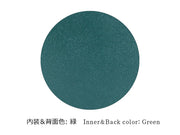 Dragon (Green) Business Card Case
We're delighted when our customers tell us that this unique business card case becomes a topic of conversation during introductions. It can be used for transportation passes as well, but thanks to the expanding properties of leather, the simple design can actually expand from its slim profile to hold 40–50 business cards of average thickness as well.
Dimensions: 115 mm (L) x 80 mm (H)
Pockets: 4
Bunko leather: Flap only
Made in Japan
Note: The photos below only indicate the shape and construction of the product. Product color and design is indicated in the main photo.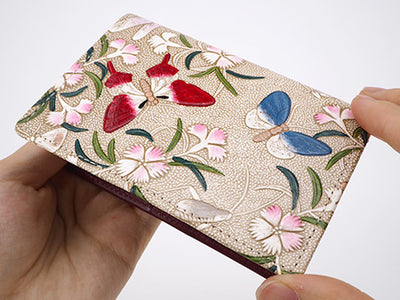 Use it for business cards or for your transportation pass.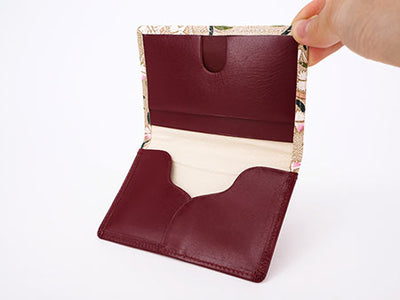 This amazing little item is ingeniously designed to hold much more than it appears!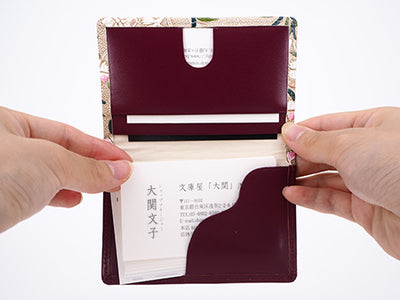 You can even keep your business cards separate from the ones you receive.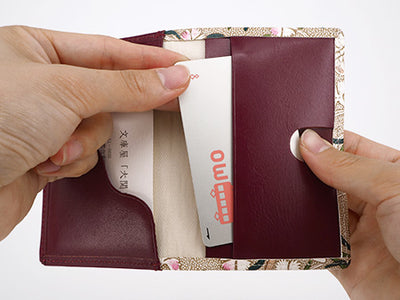 The convenient fingerhole makes it easy to slide cards in and out.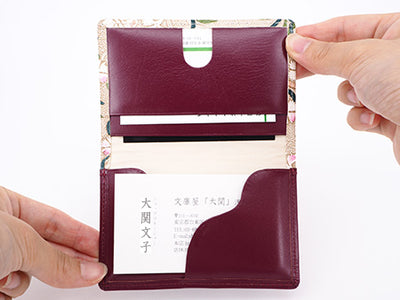 Use it as a business card case...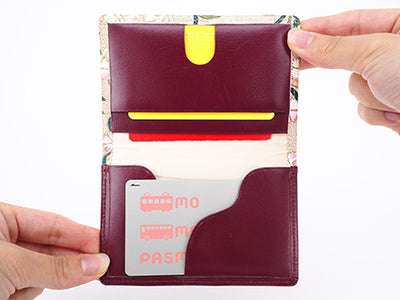 or for your transportation pass.
You can also put cards in the back pocket.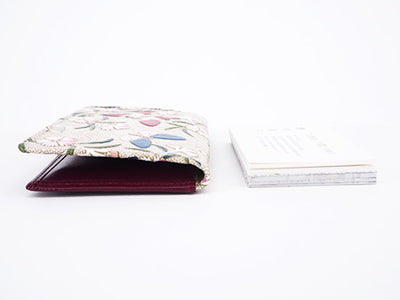 Reliably holds 40 business cards as shown.