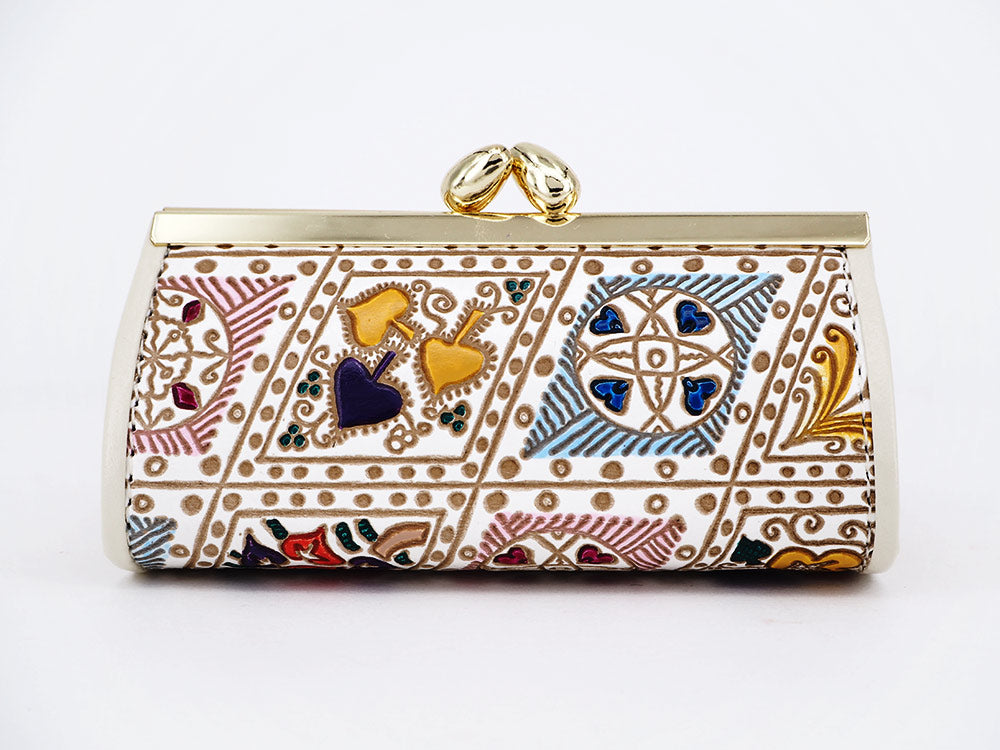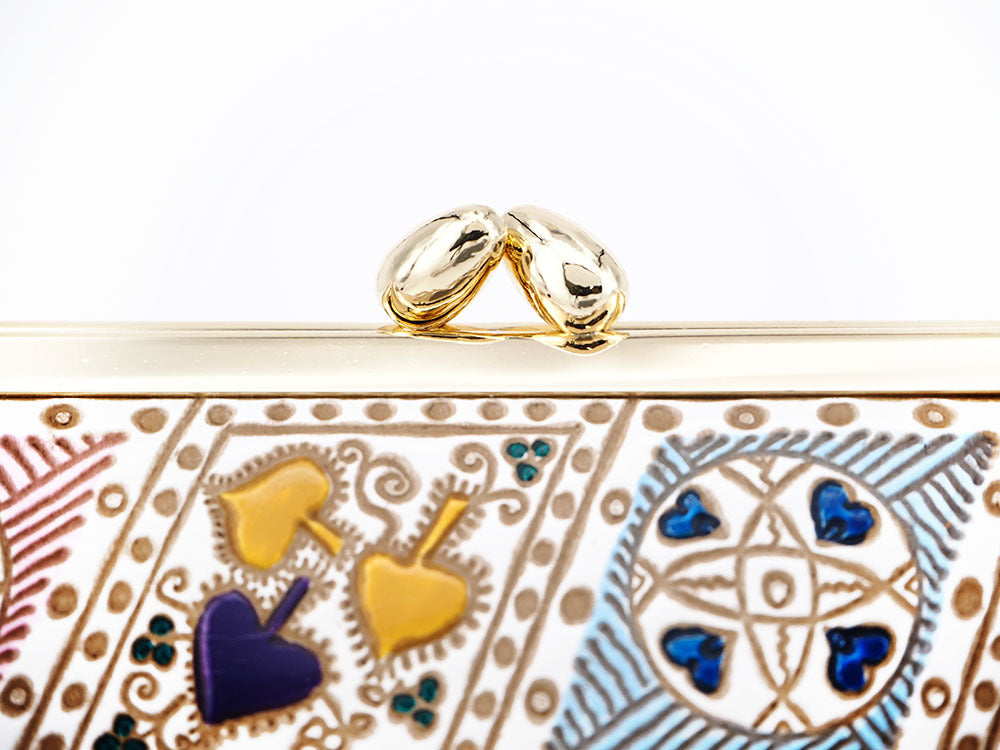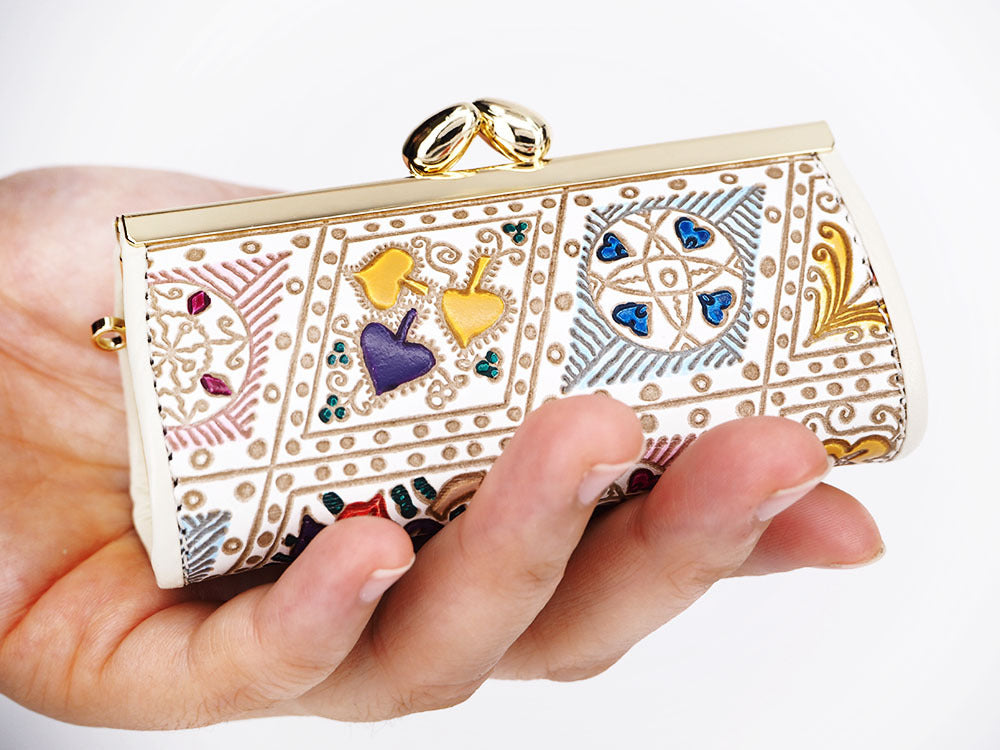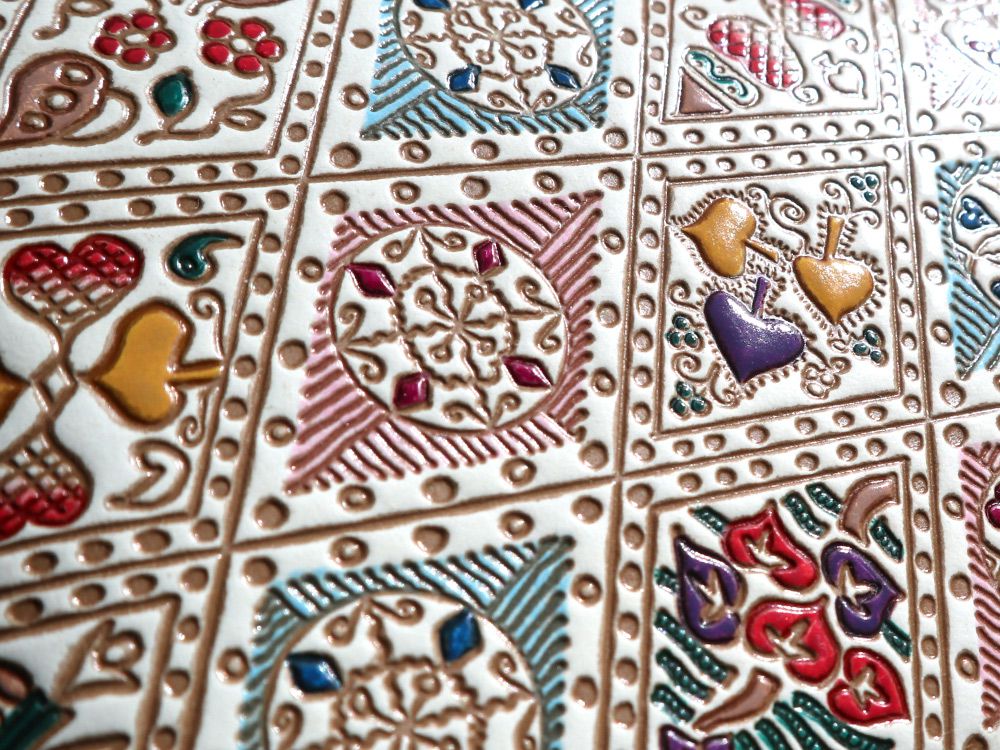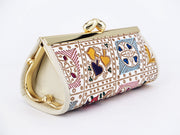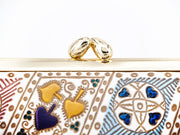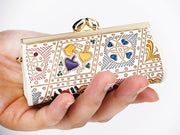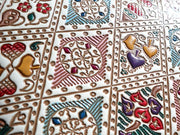 Playing Cards (Alice in Wonderland) Lipstick Case
Are you ever frustrated by all the tiny things mixed up in the pockets of your purse? Hair ties, lip balm... how great it would be to tidy them all up in one place! This tiny bag can be whatever you want it to be--a case for lipstick, jewelry, or whatever small items you happen to have around. Just one little item and organization is a breeze!
Made from: Cow leather and other materials
Dimensions: 95 mm (L) x 46 mm (H) (excludes clasp)
Pouch: 80 mm (L) x 45 mm (H) x 45 mm (gusset width)
Clasp: Gold-plated iron
Maximum opening at the mouth: 60 mm
Lining: Shantung
Bunko leather: Entire surface (except gussets)
Made in Japan
Note: The photos below only indicate the shape and construction of the product. Product color and design is indicated in the main photo.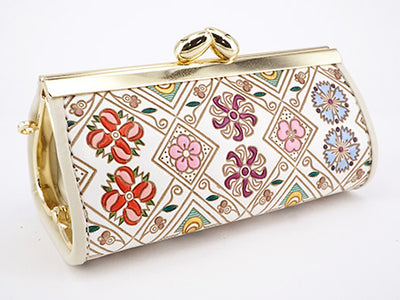 Elegant gold clasp, plain ivory leather on the sides with carefully-sewn seams for an added touch.
Gussets are shaped like upside-down hearts with robust metal frames that won't get bent out of shape.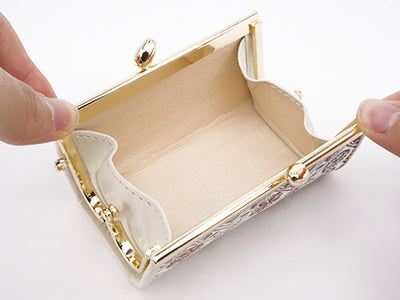 Perfect for carrying your jewelry when traveling. Durable construction means you don't have to worry about it getting crushed in your bag.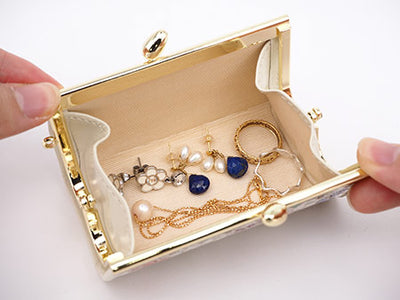 The surprisingly wide mouth opens a full 60 mm, so you can put your lip balm and lipstick in together.
Shantung lining in glossy ivory adds a touch of class.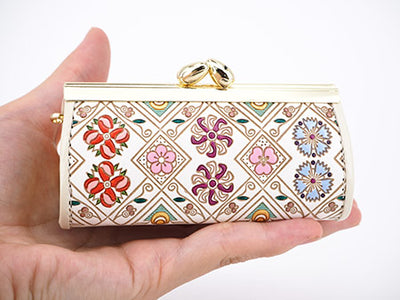 Small but incredibly practical. Get one for yourself and one for a friend or family member--and have fun personalizing the different patterns!