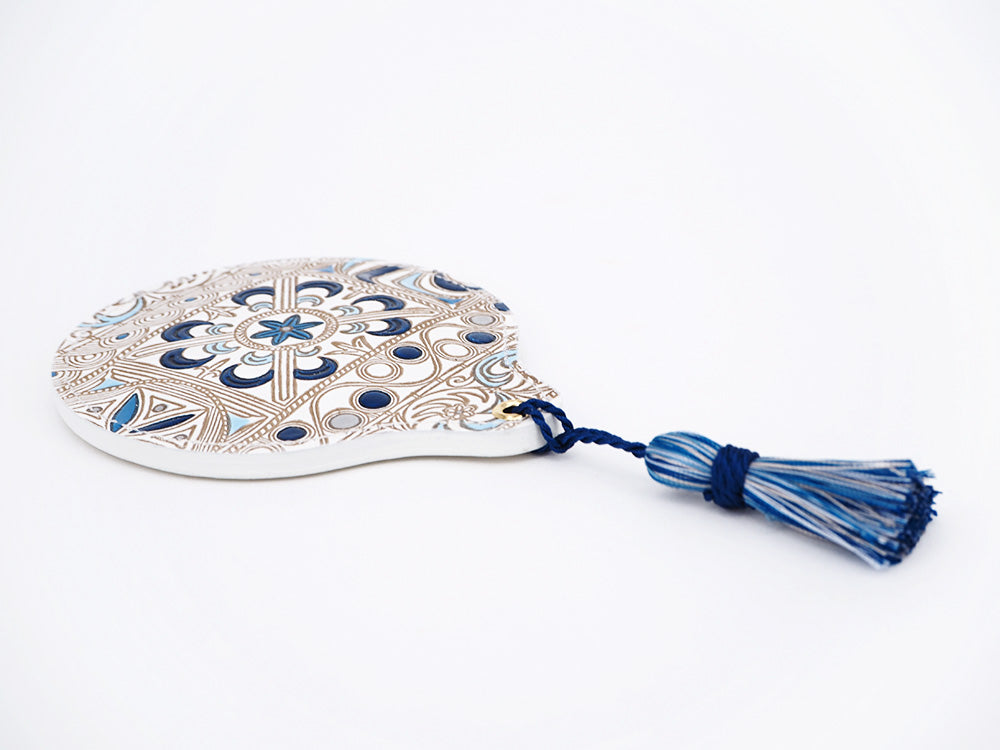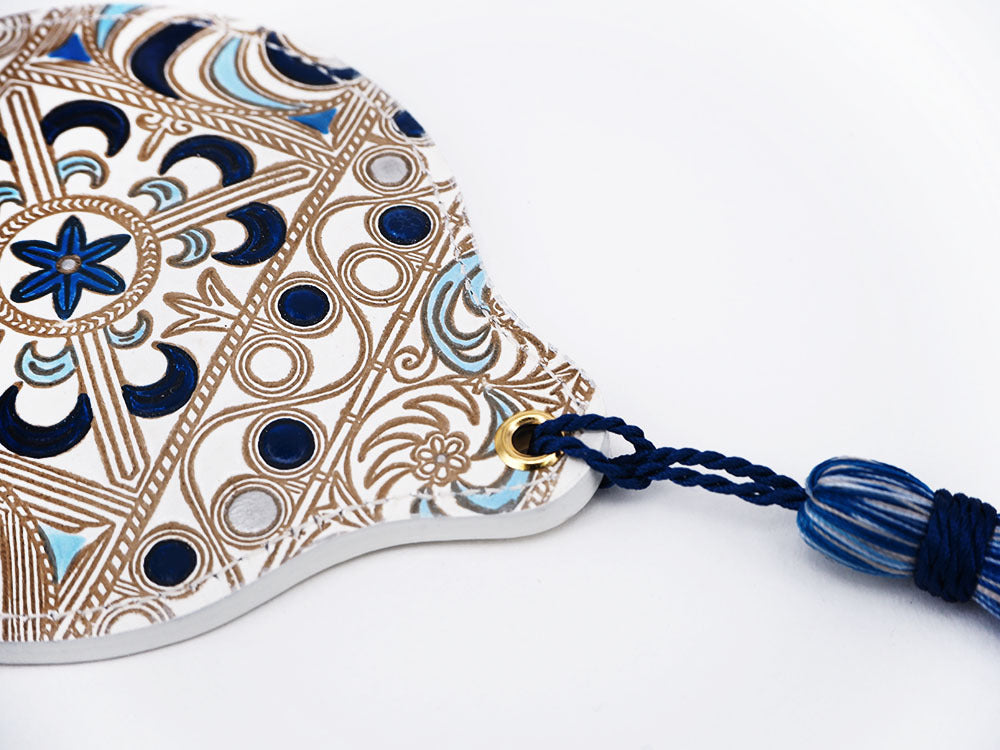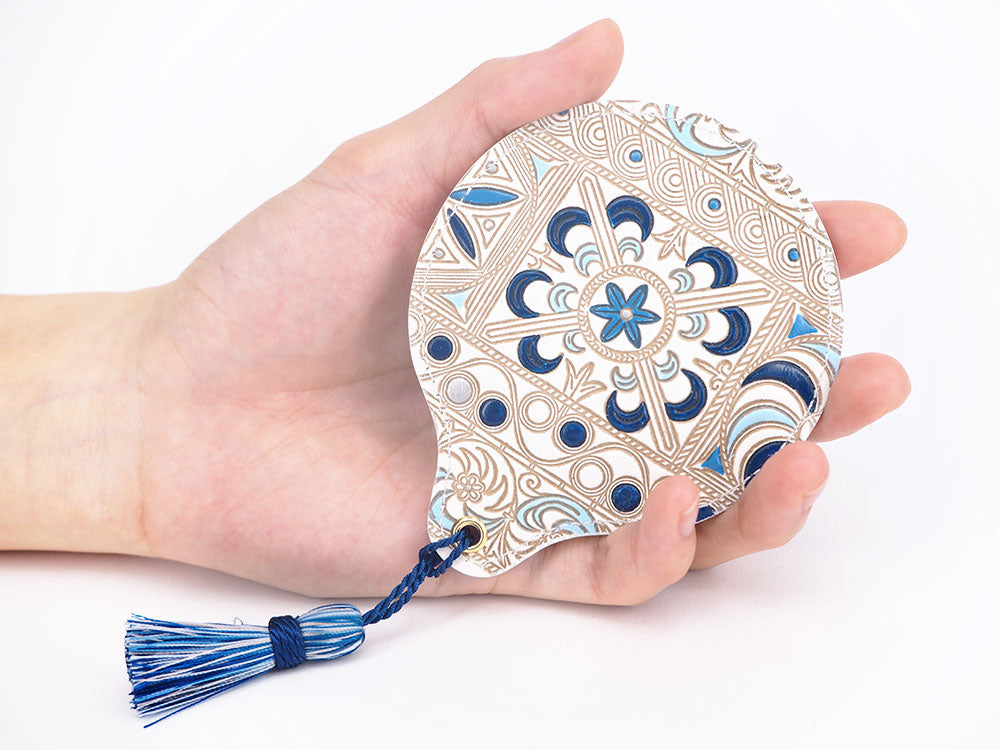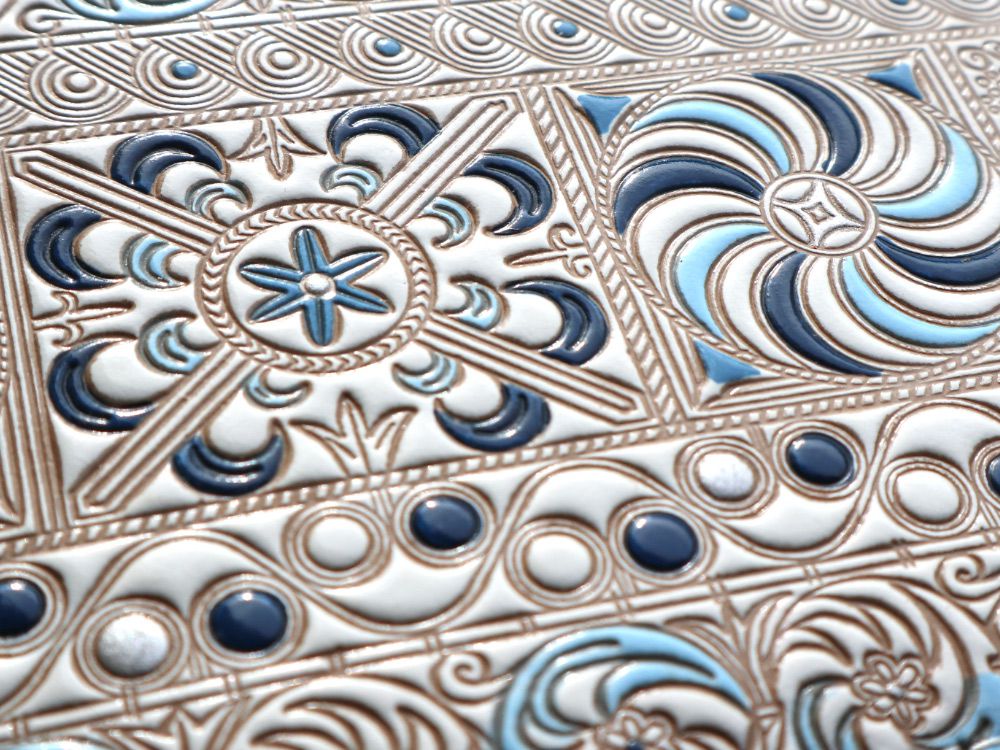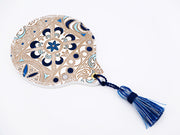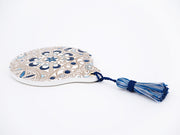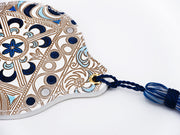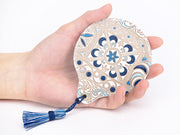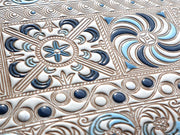 KINSHA - Persia Tiles (Blue) Hand Mirror
This handy little mirror is a lifesaver for those times when you've got something in your eye, want to check on your hair, or need to touch up your makeup. Lightweight and small enough that it won't clutter your bag--but with a tassel so you can still find it easily. One of our most popular gift items, this little mirror is as adorable as it is sophisticated.
Made from: Cow leather, acrylic mirror
Size: 80 mm (total diameter) x 4 mm thick (mirror diameter: 64 mm)
Carry case: Flannel (navy) or gold brocade
Bunko leather: One side
Made in Japan
Note: The photos below only indicate the shape and construction of the product. Product color and design is indicated in the main photo.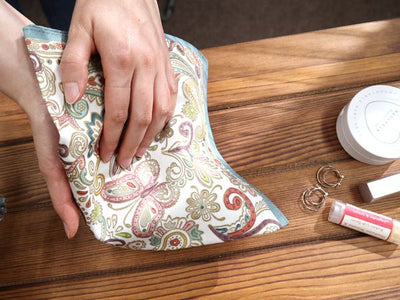 An essential companion for looking your best. Once you have one, you'll wonder how you lived without it.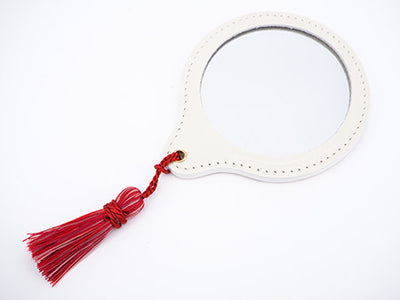 Mirrored surface is the perfect size for looking at the eye or mouth area.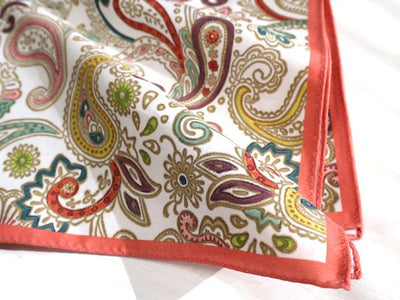 Flannel carrying case included so you know your mirror will stay clean and undamaged when you're on the go.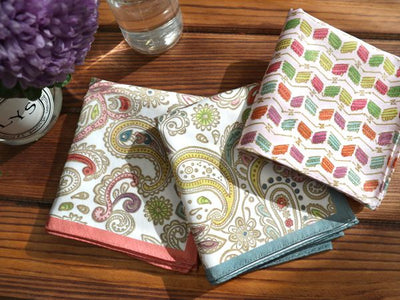 Pairs perfectly with other Bunkoya Oozeki items, and makes a great gift as well.
An essential companion for makeup touch-ups.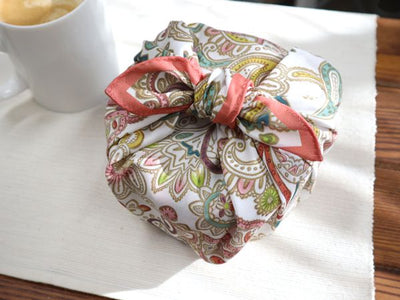 Sure to bring a smile to your face every time you reach for it.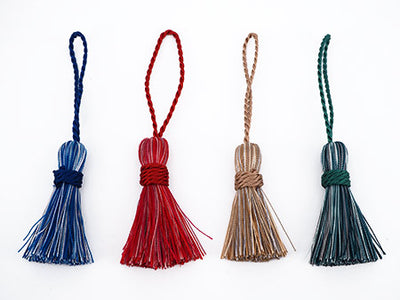 Comes with a red, blue, green, or beige tassel to match your pattern or color scheme.