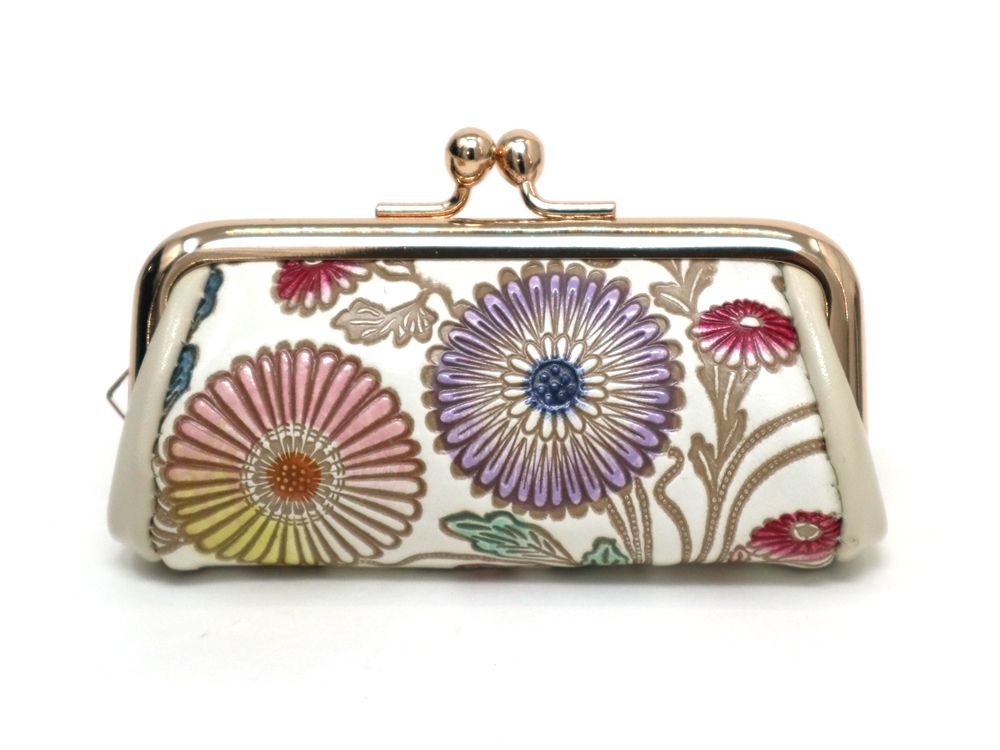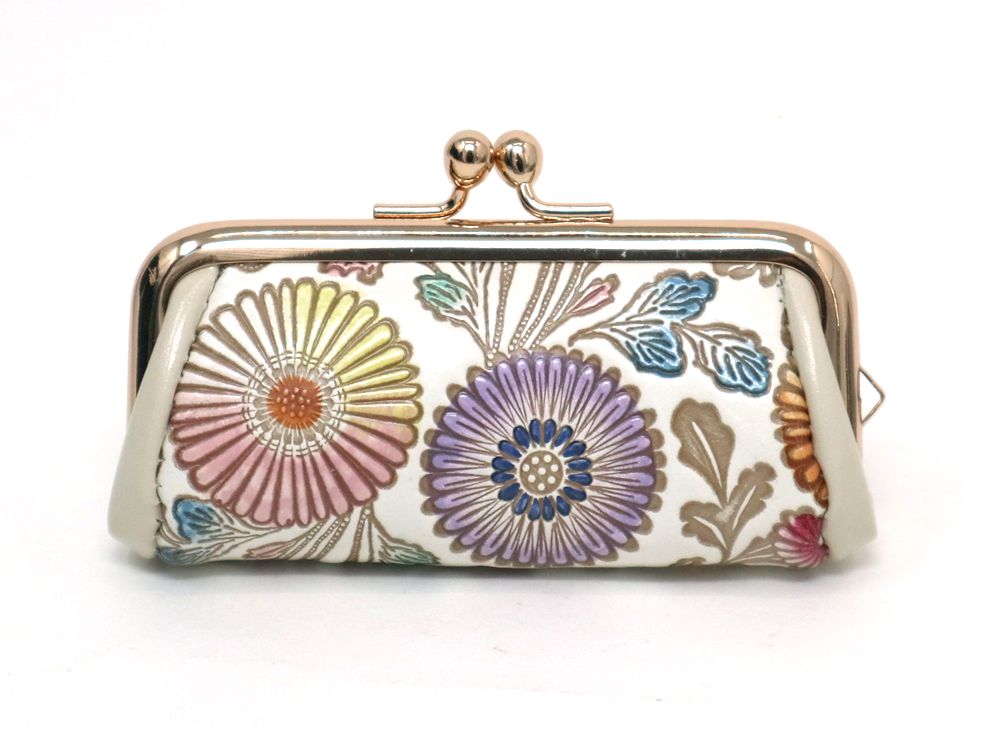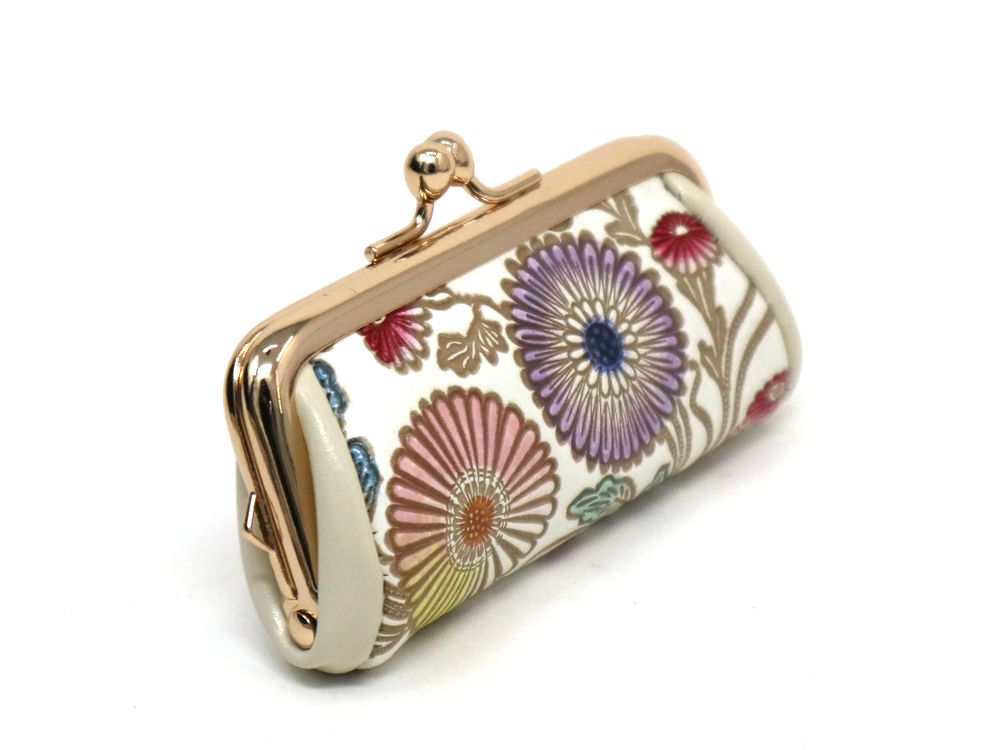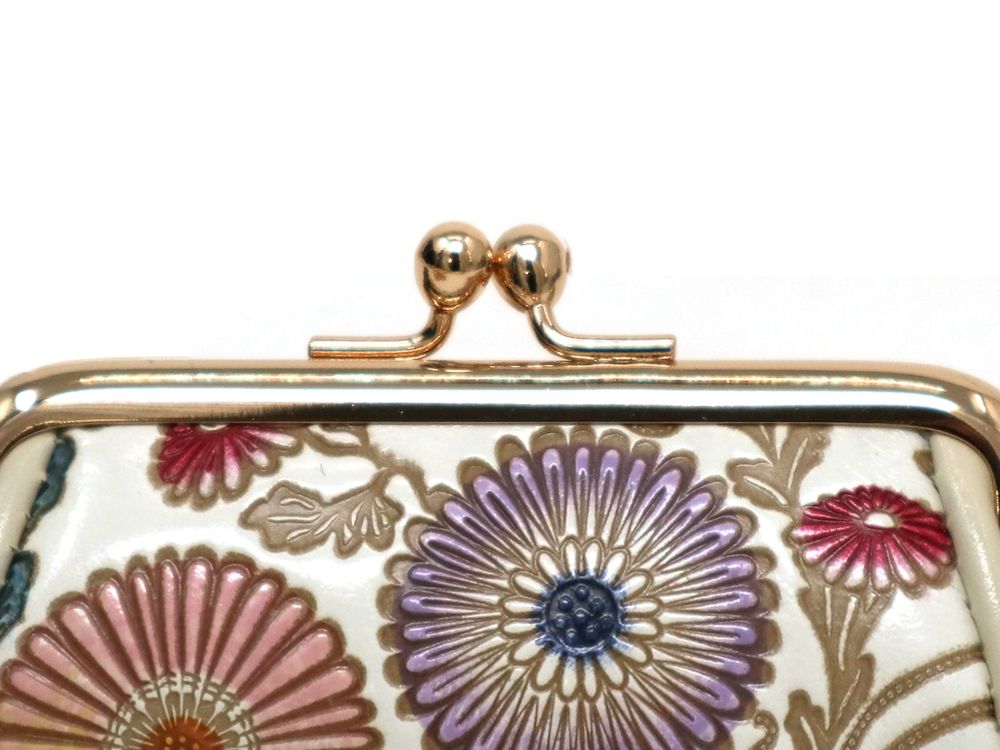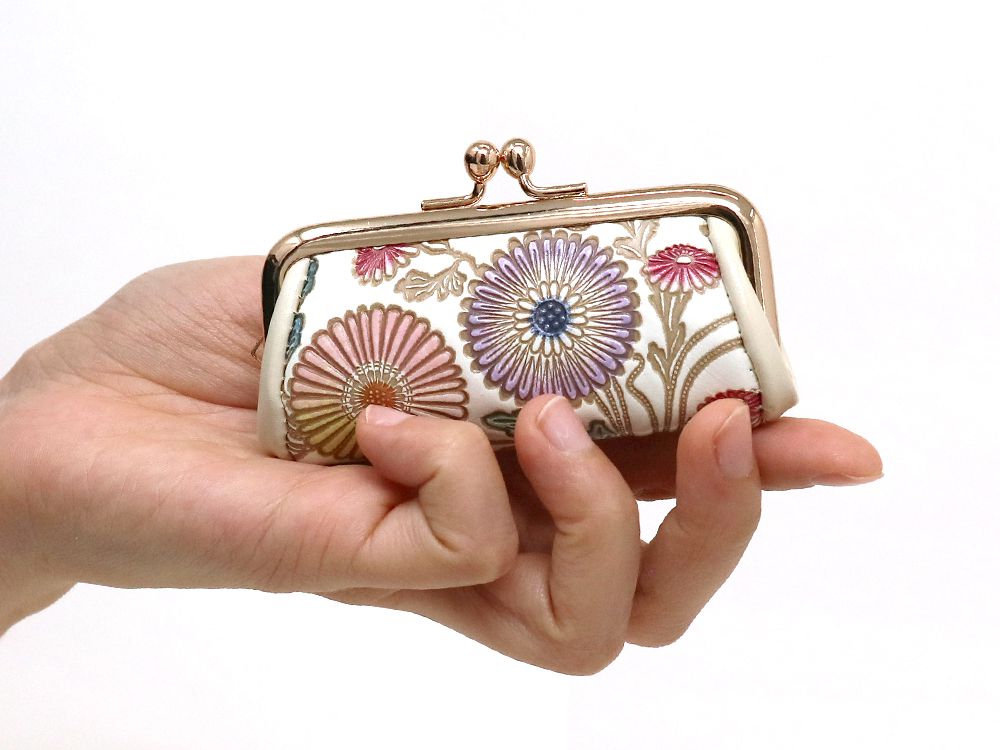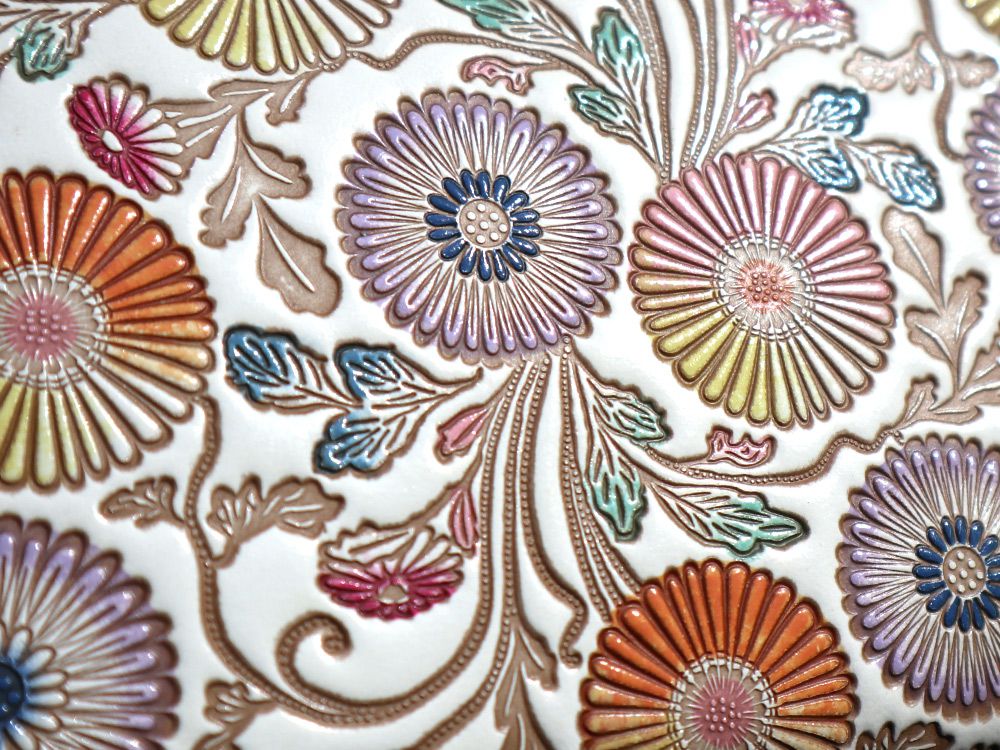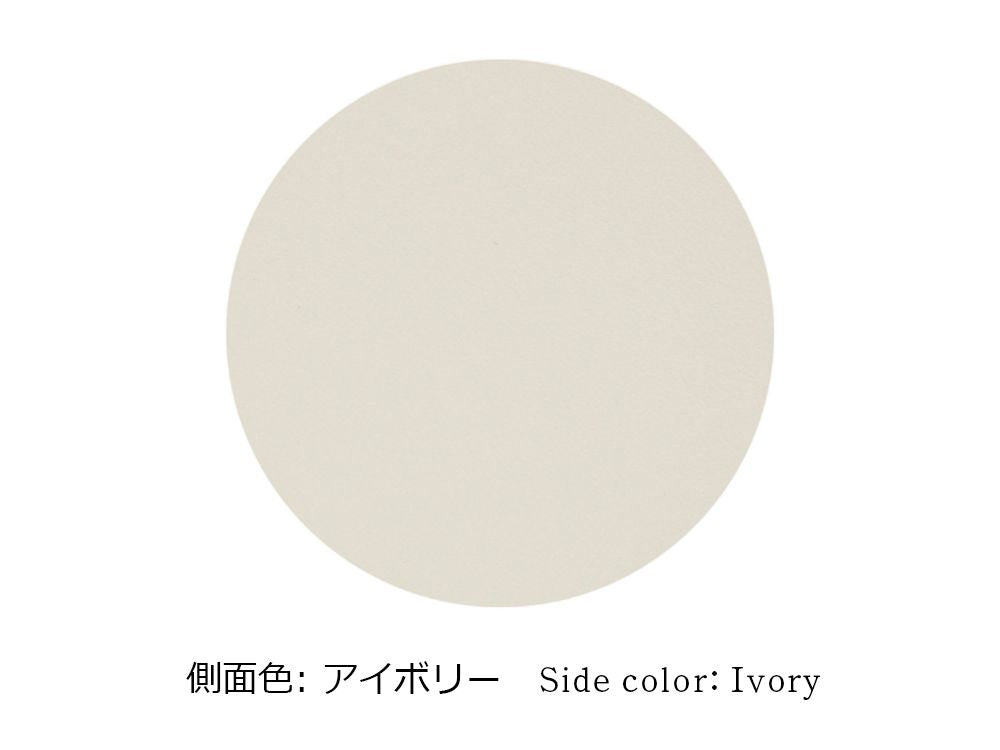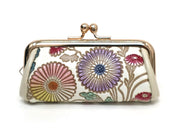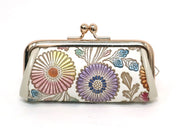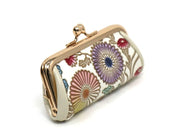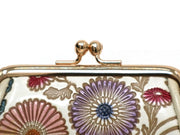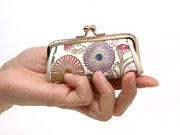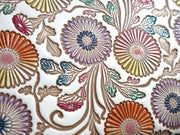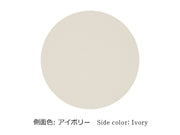 SARASAGIKU - Chrysanthemum Seal (Accessory) Case
In Japan, people frequently use a personal seal called an inkan rather than handwritten signatures.
This product is designed to hold a personal seal, but it is also the perfect size for carrying jewelry, and many other small but important items.

Made from: Cow leather and other materials
Dimensions: 90 mm (L) x 40 mm (H) (excludes clasp) x 23 mm (D)Clasp: Gold-plated iron
Bunko leather: Both sides
Made in Japan
Note: The photos below only indicate the shape and construction of the product. Product color and design is indicated in the main photo.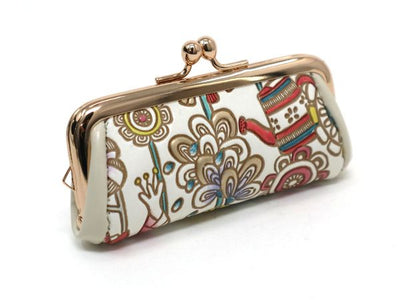 This is a case for personal stamps called inkan, which the Japanese use on official documents in place of handwritten signatures.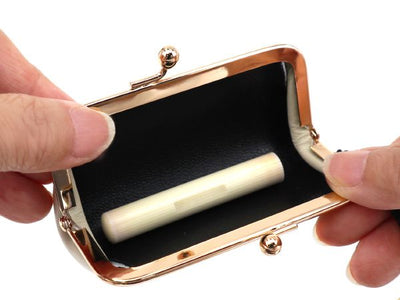 Lining made from stain-resistant black synthetic leather. Holds a round stamp 18 mm in diameter.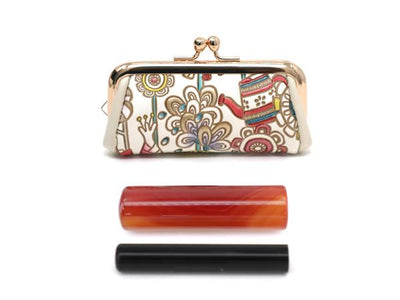 Can hold two cylindrical items if one is 15 mm and the other is 10 mm.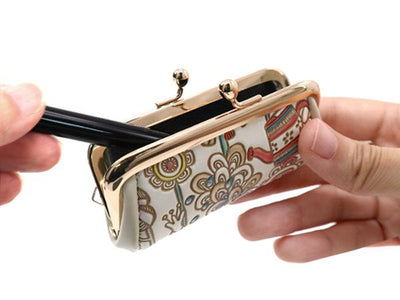 Makes a lovely gift for graduates or brides.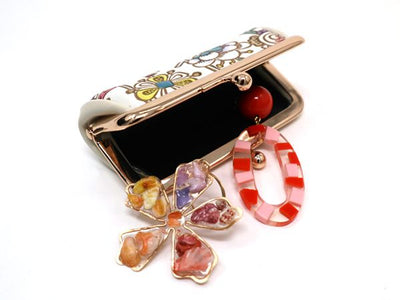 Also perfect for accessories.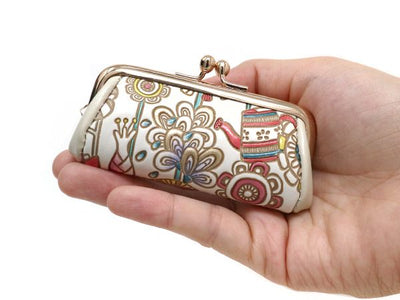 Hold up to 15 large coins, so some people use it as a mini coin purse.