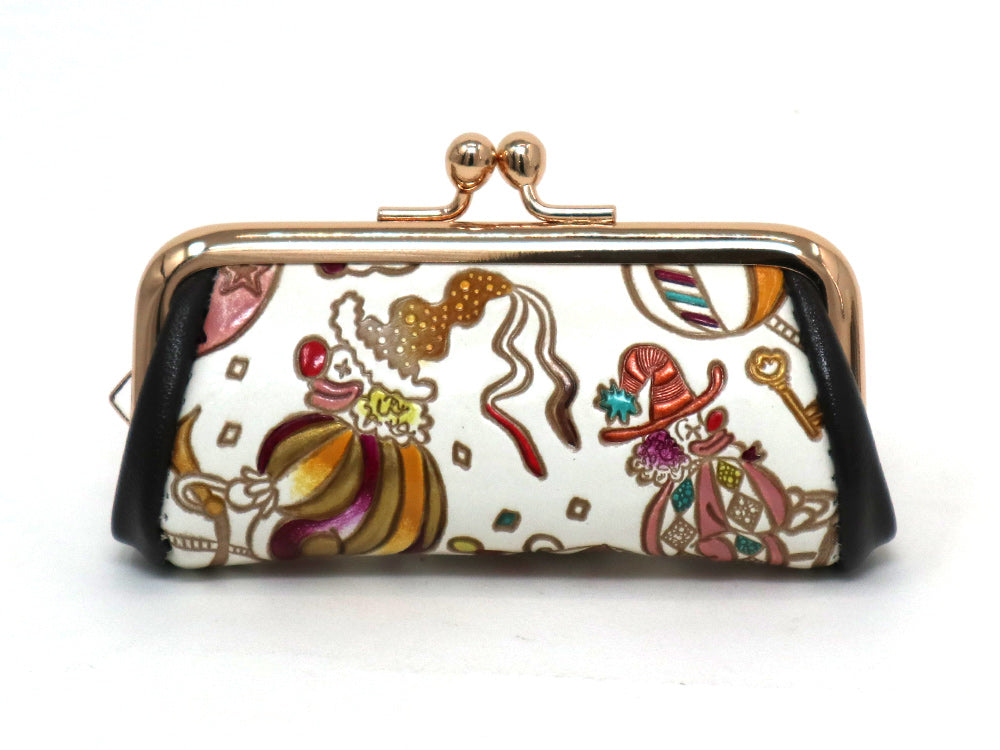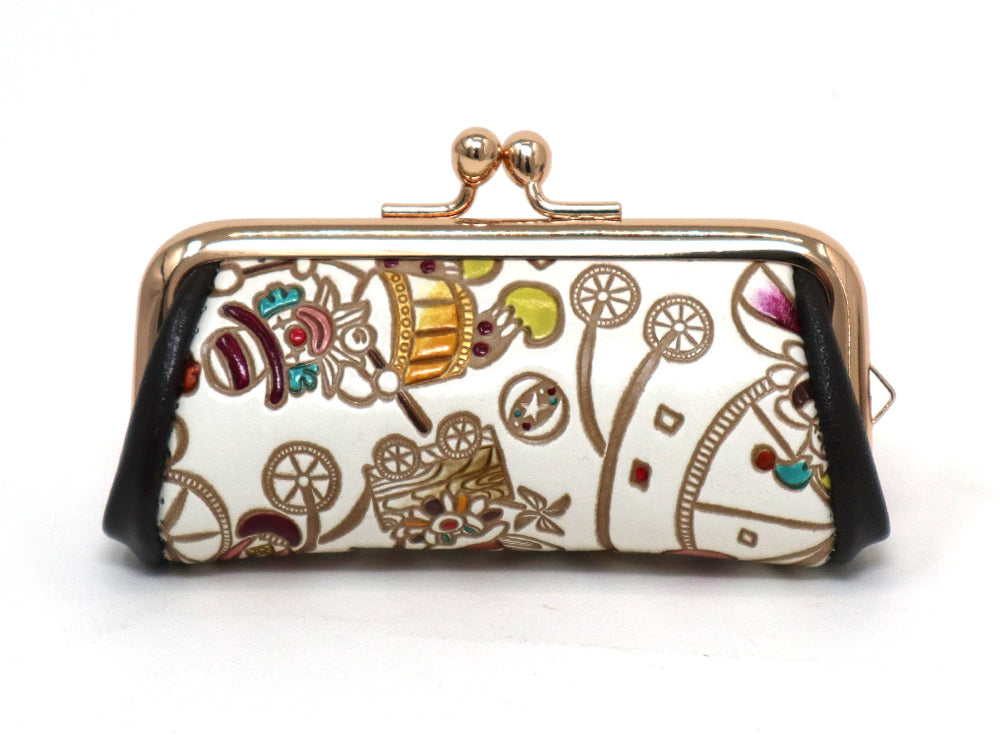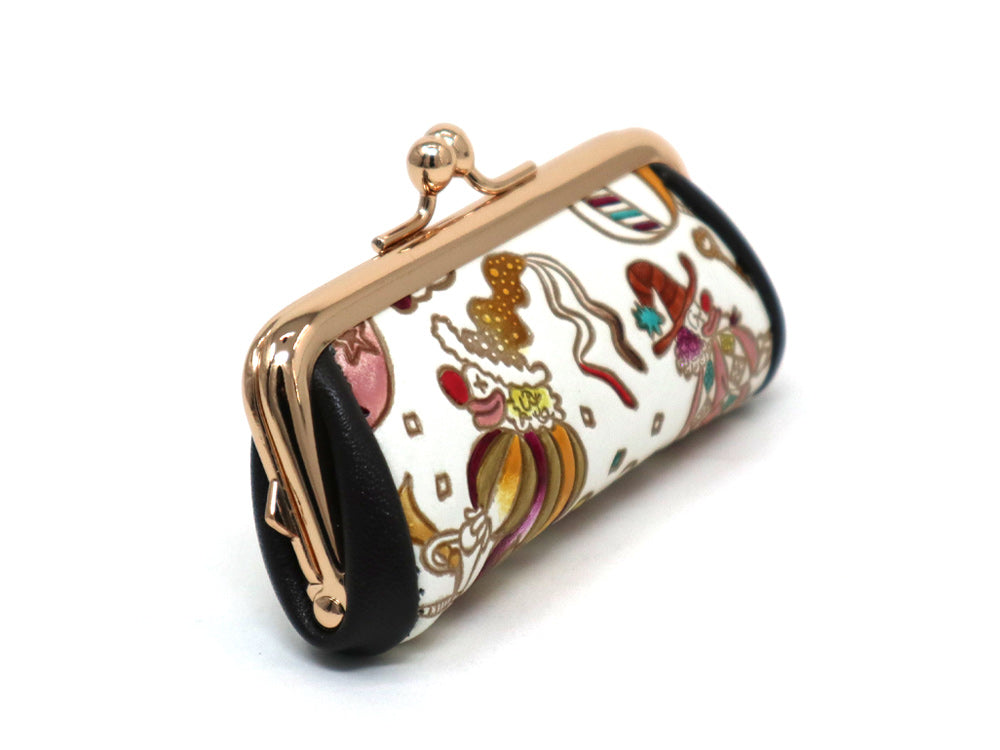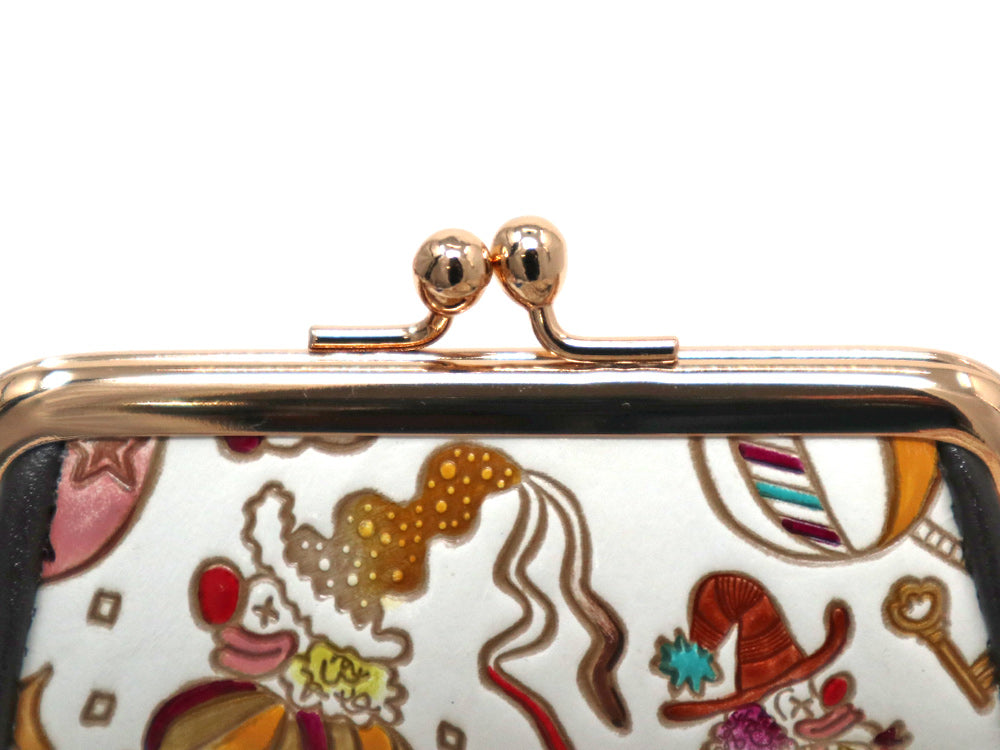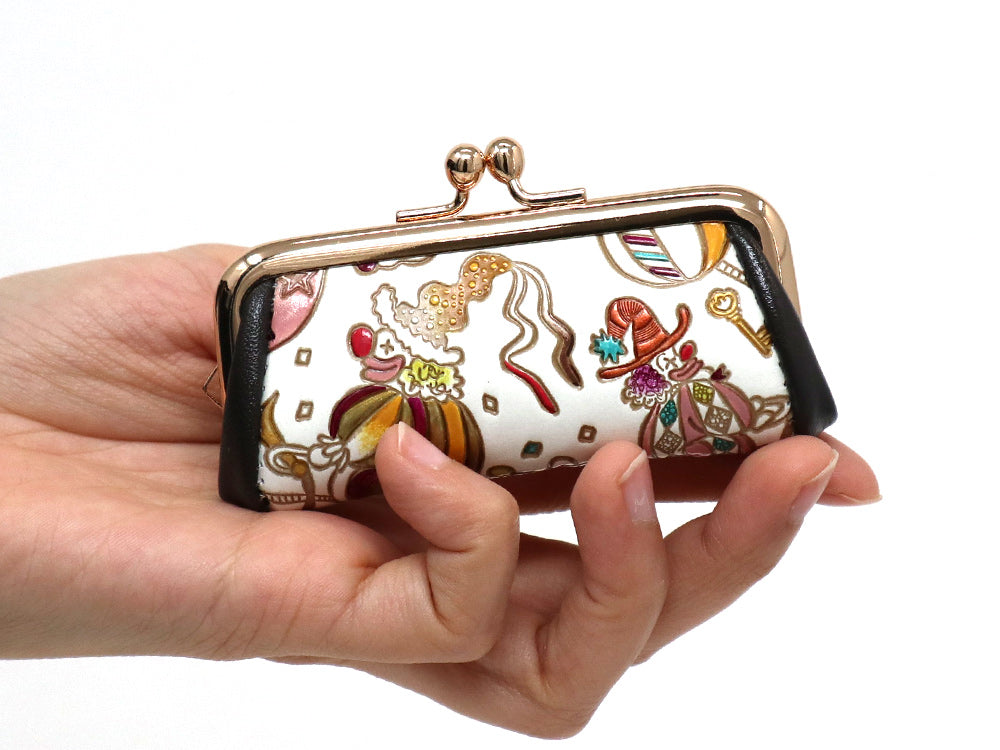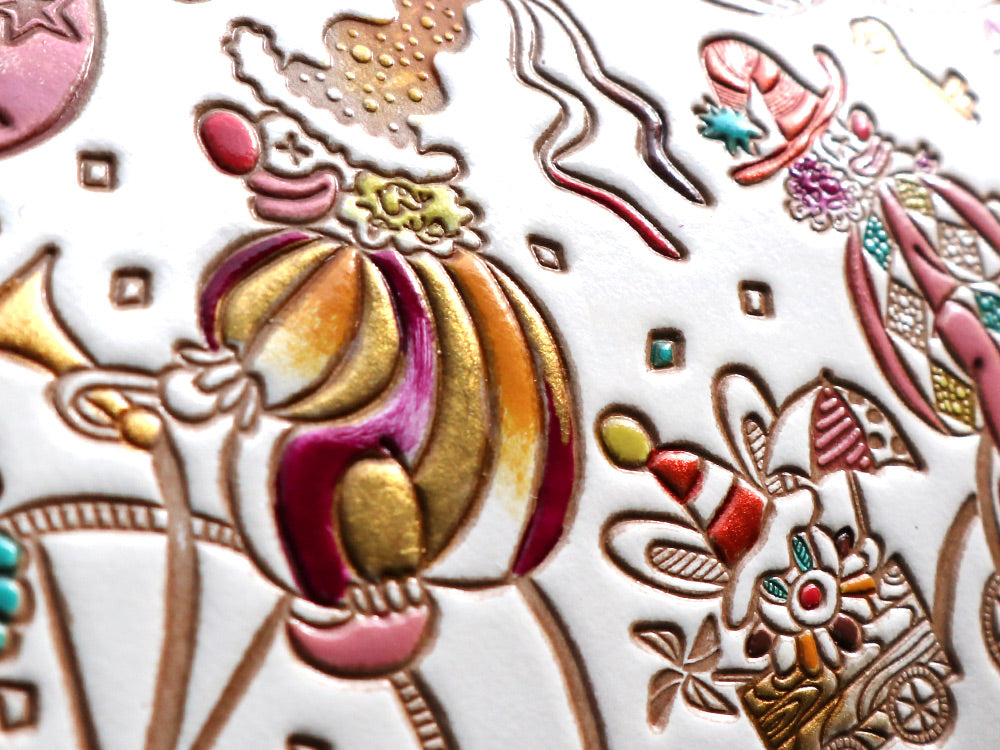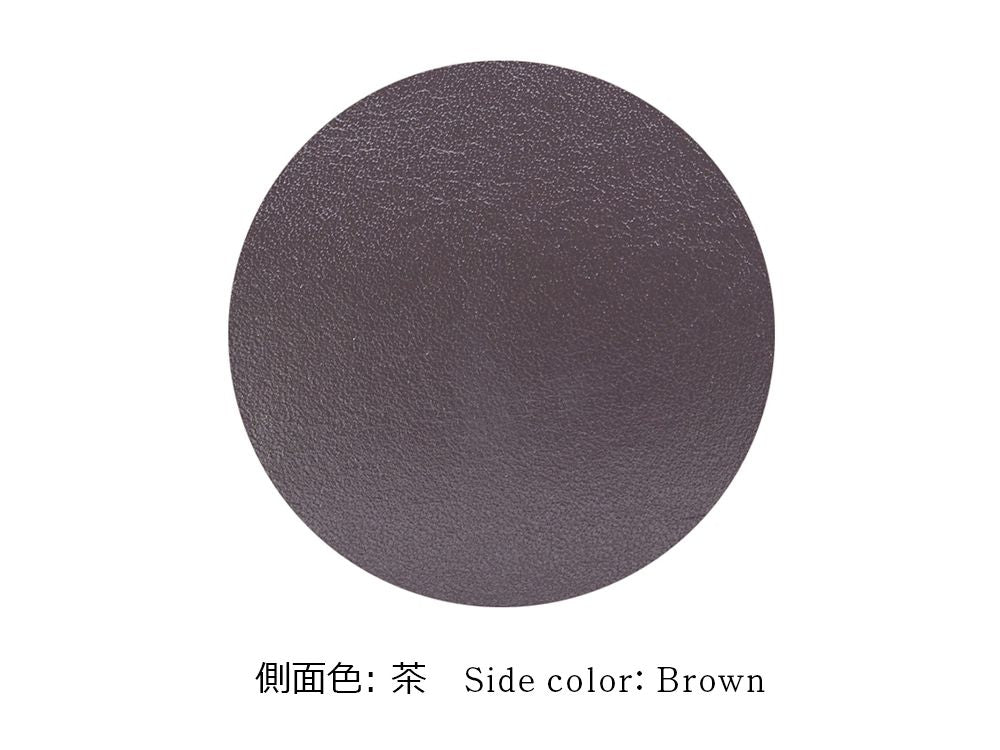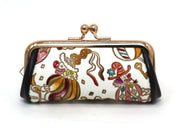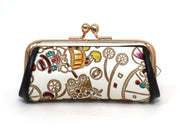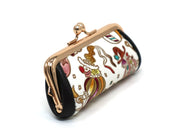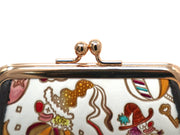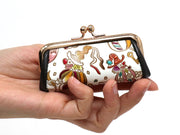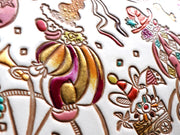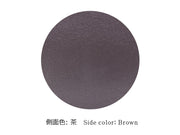 Pierrot (Yellow) Seal (Accessory) Case
In Japan, people frequently use a personal seal called an inkan rather than handwritten signatures. This product is designed to hold a personal seal, but it is also the perfect size for carrying jewelry, and many other small but important items.
Made from: Cow leather and other materials
Dimensions: 90 mm (L) x 40 mm (H) (excludes clasp) x 23 mm (D)
Clasp: Gold-plated iron
Bunko leather: Both sides
Attached ink pad: Large enough for a stamp 18 mm in diameter
Made in Japan
Note: The photos below only indicate the shape and construction of the product. Product color and design is indicated in the main photo.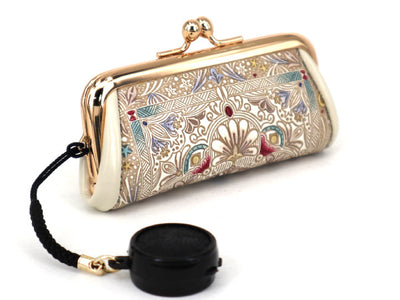 This is a case for personal stamps called inkan, which the Japanese use on official documents in place of handwritten signatures.
Lining made from stain-resistant black synthetic leather. Holds a round stamp 18 mm in diameter.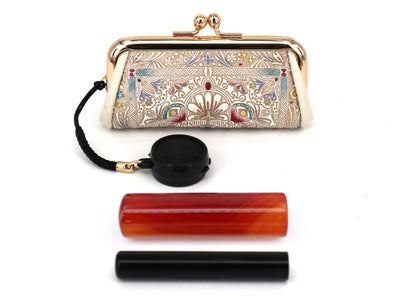 Can hold two cylindrical items if one is 15 mm and the other is 10 mm.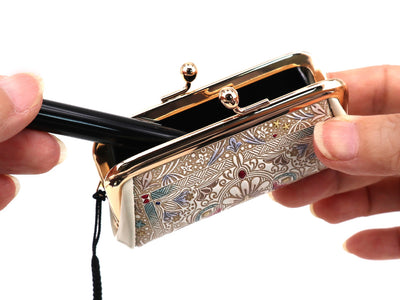 Makes a lovely gift for graduates or brides.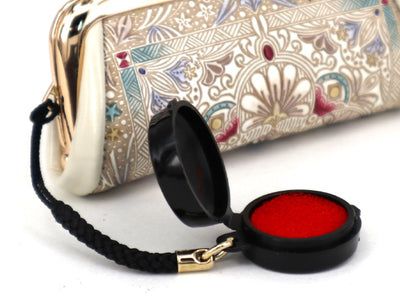 Ink pad charm is made of genuine shuniku ink, which resists drying out.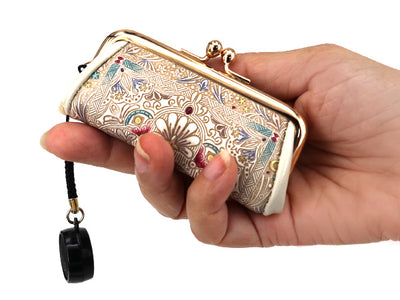 Also holds up to 15 large coins, so some customers like to use it as a mini change purse.