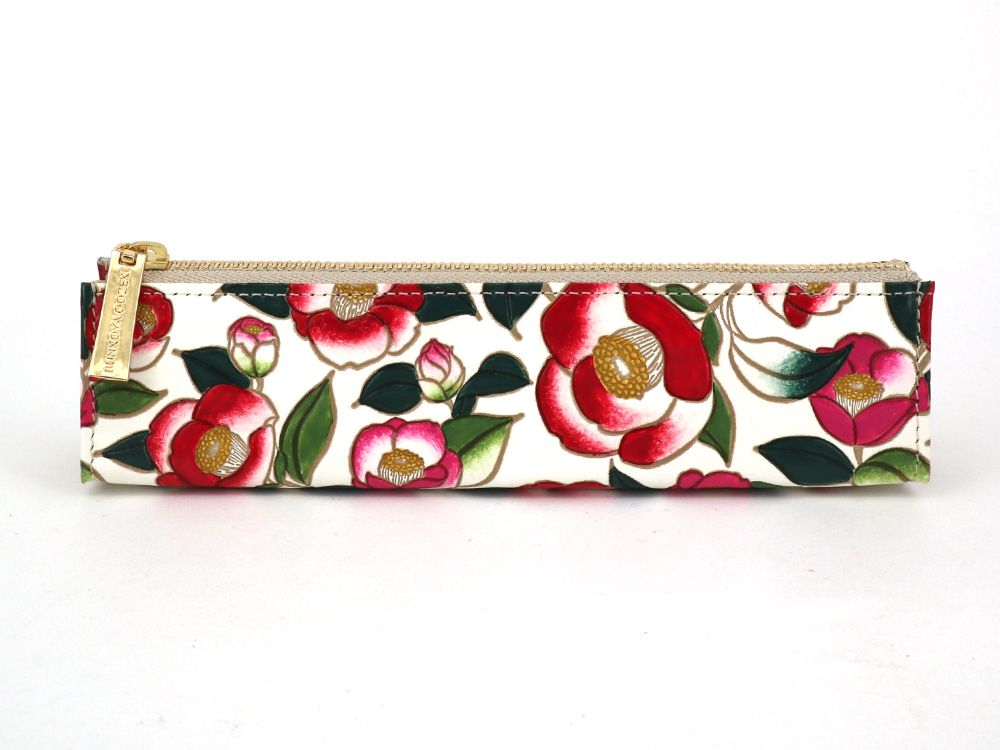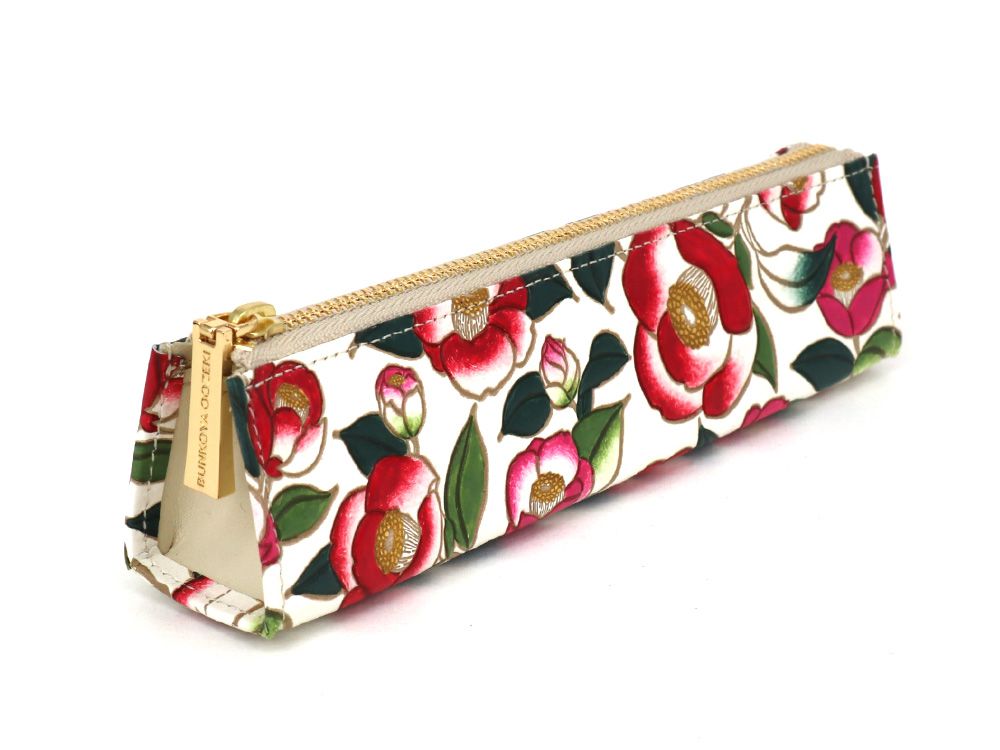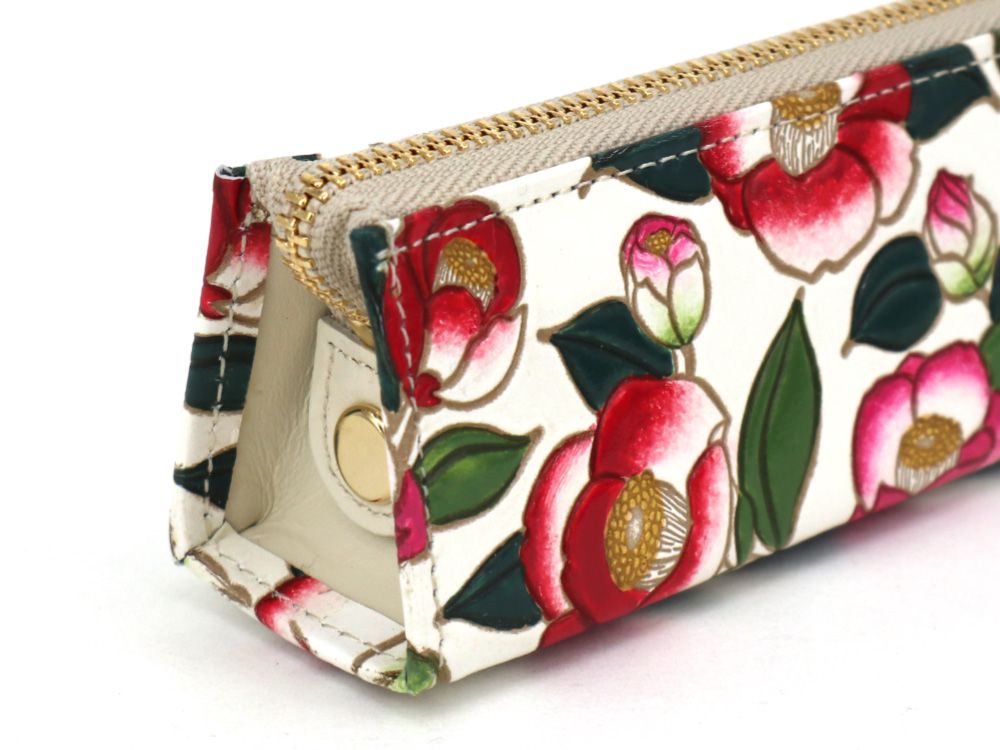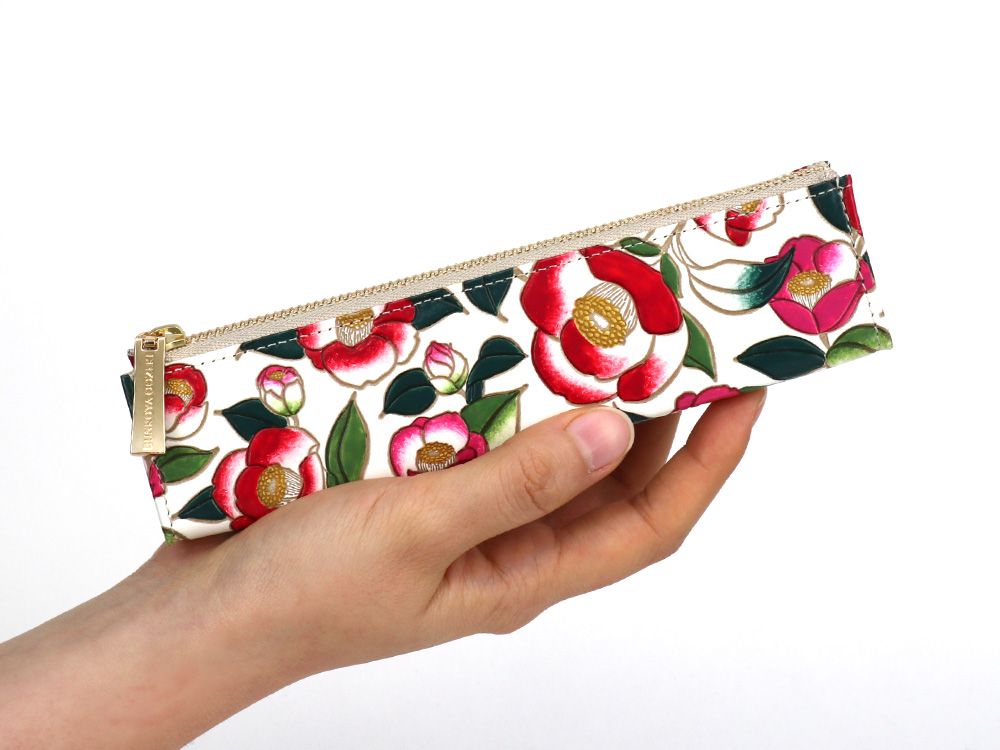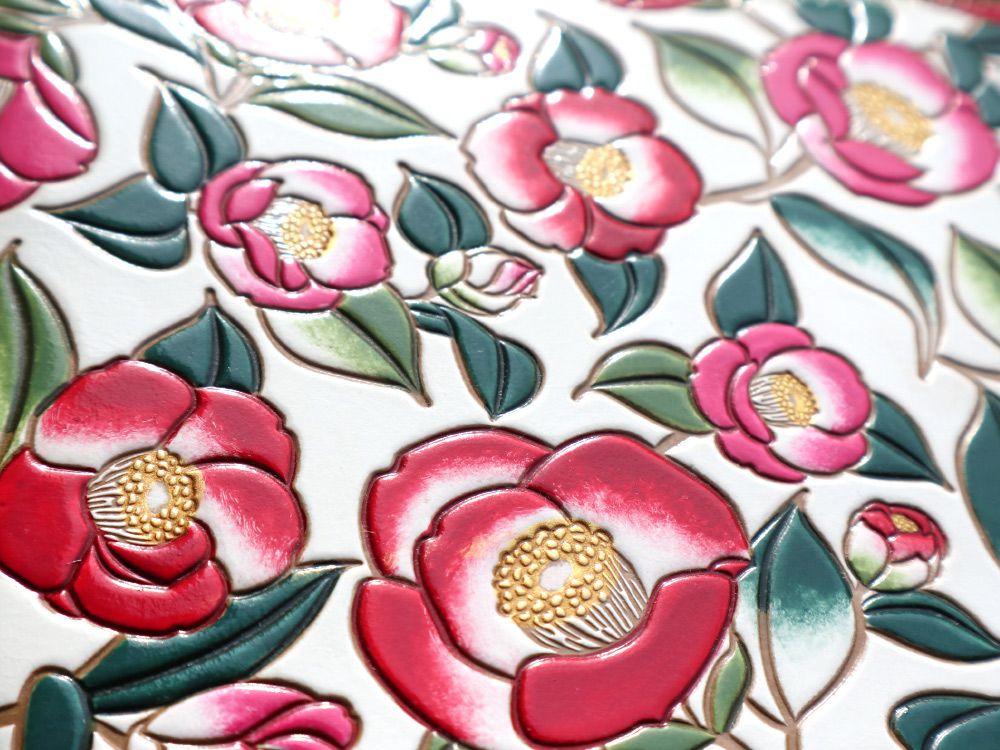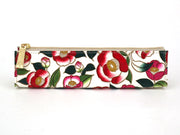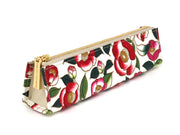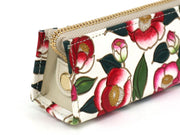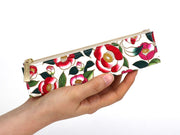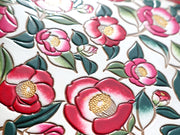 Camellia Pen Case
Kids always seem to have cool pouches for their pens and pencils, but it's hard to find one that works once you're an adult. That's why we designed this grown-up pen case to be the perfect size and design for any situation. It holds just enough, won't bulge, and pairs sophisticated style with a youthful touch.
Made from: Cow leather and other materials
Dimensions: 180 mm (L) x 45 mm (H) x 35 mm (gusset)
Lining: Synthetic leather
Zipper: Cotton tape and gold-plated brass
Bunko leather: Three sides
Made in Japan
Note: The photos below only indicate the shape and construction of the product. Product color and design is indicated in the main photo.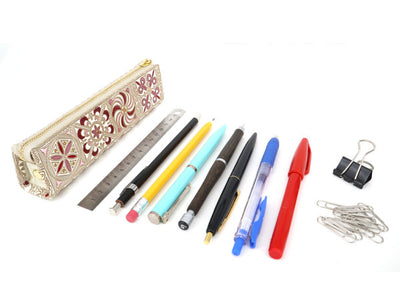 The pen case has the capacity to hold all of the items shown in the picture.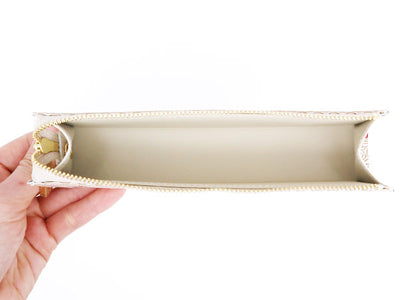 The zipper going beyond the edge of the case allows for a wide opening.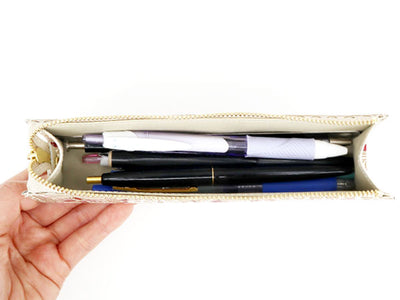 The contents are easily accessible.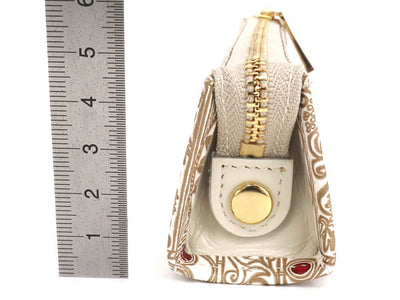 Height: 45mm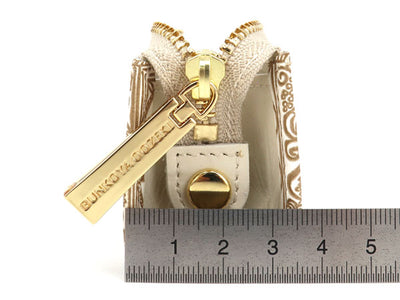 Width: 35mm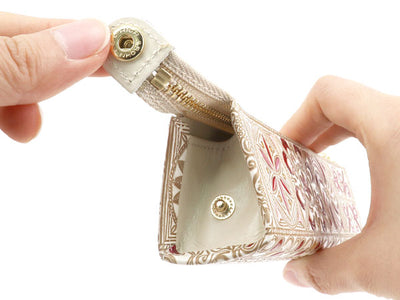 Just the right size to fit comfortably in your hands.