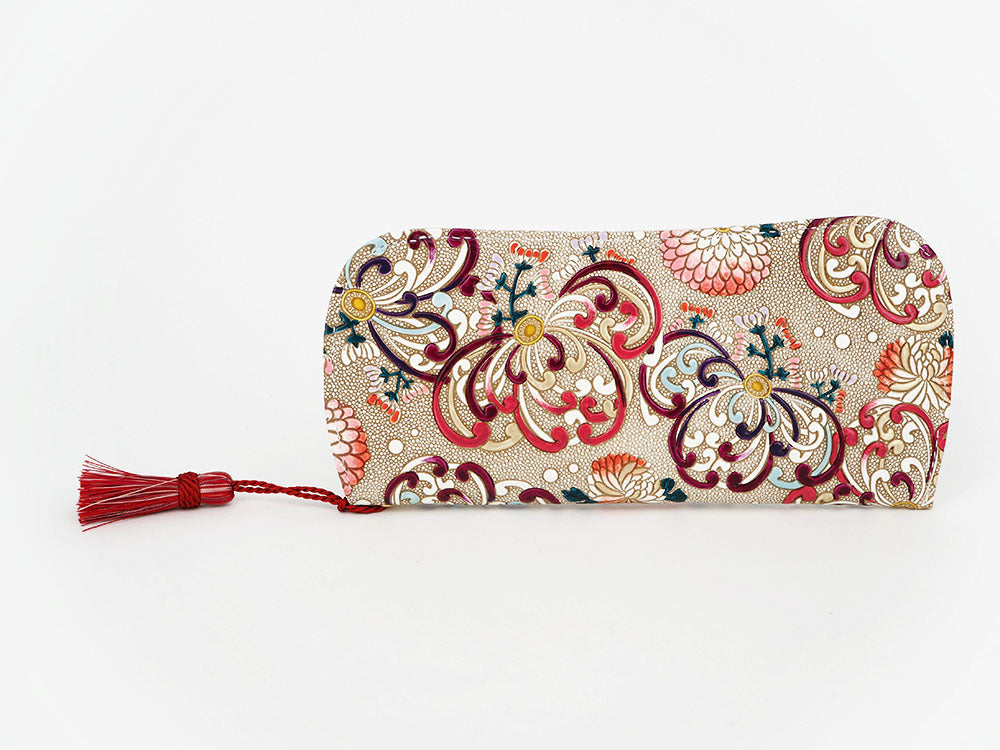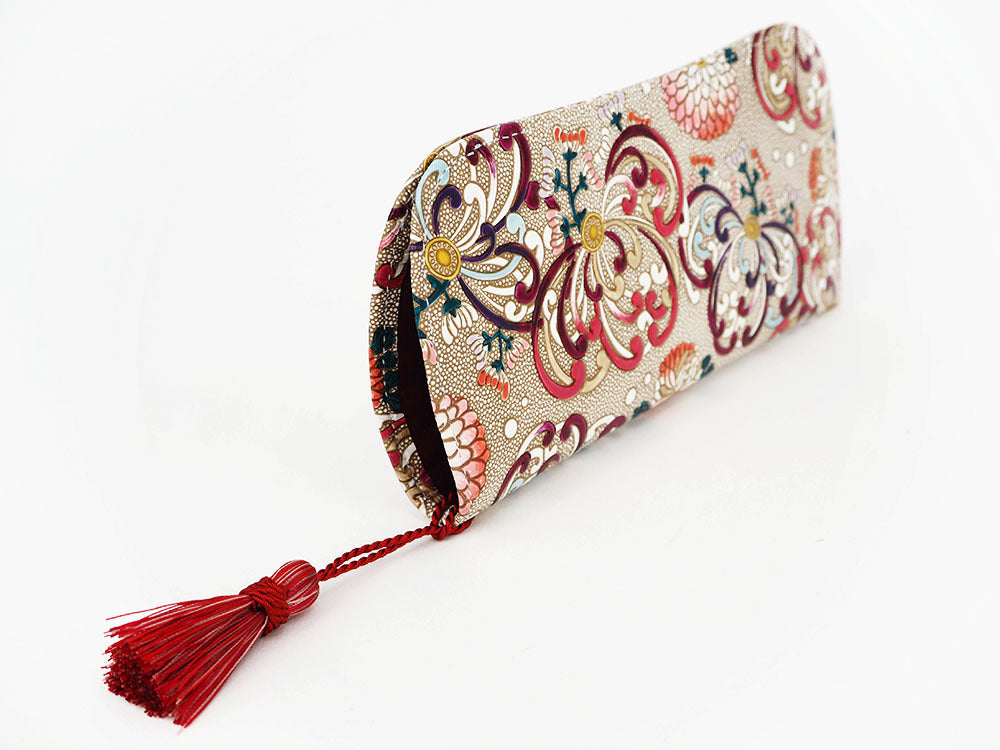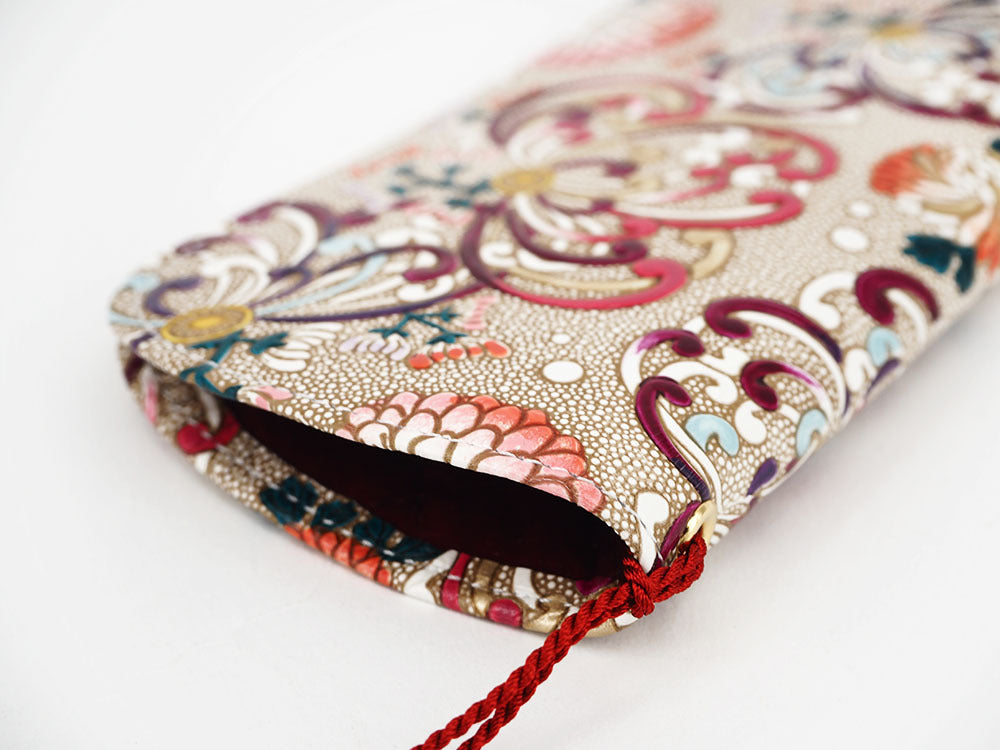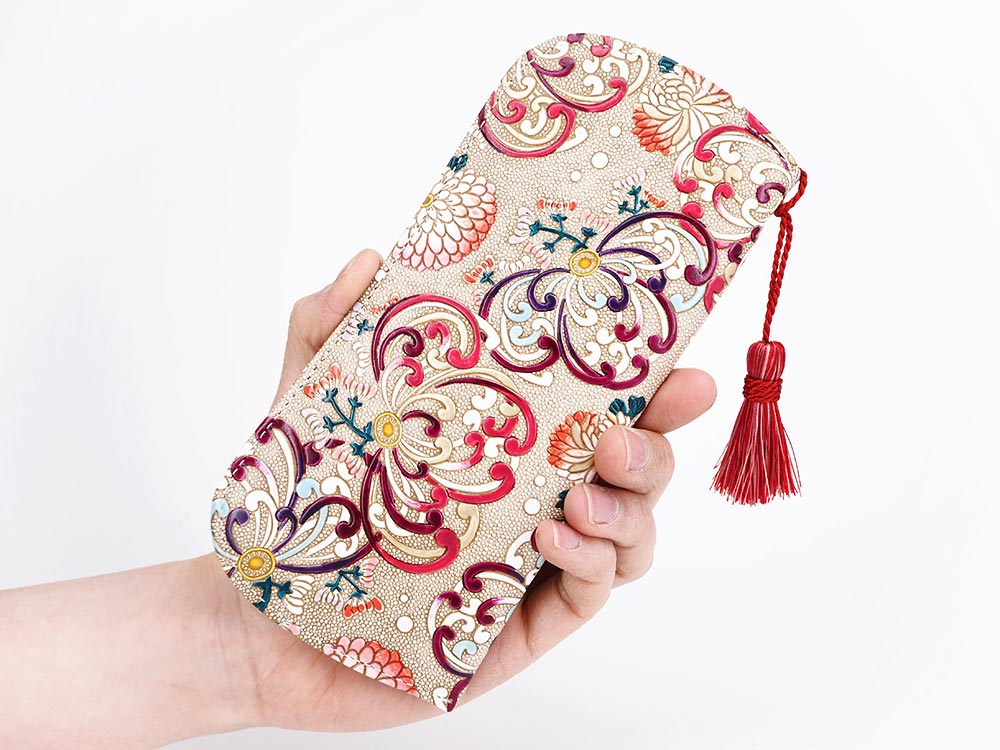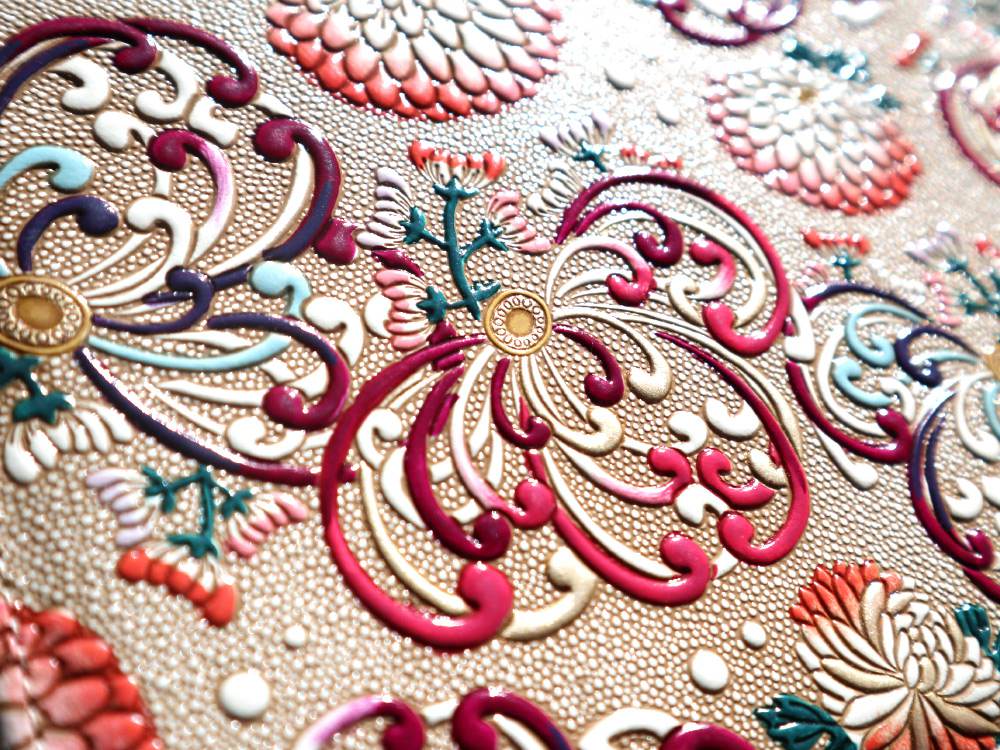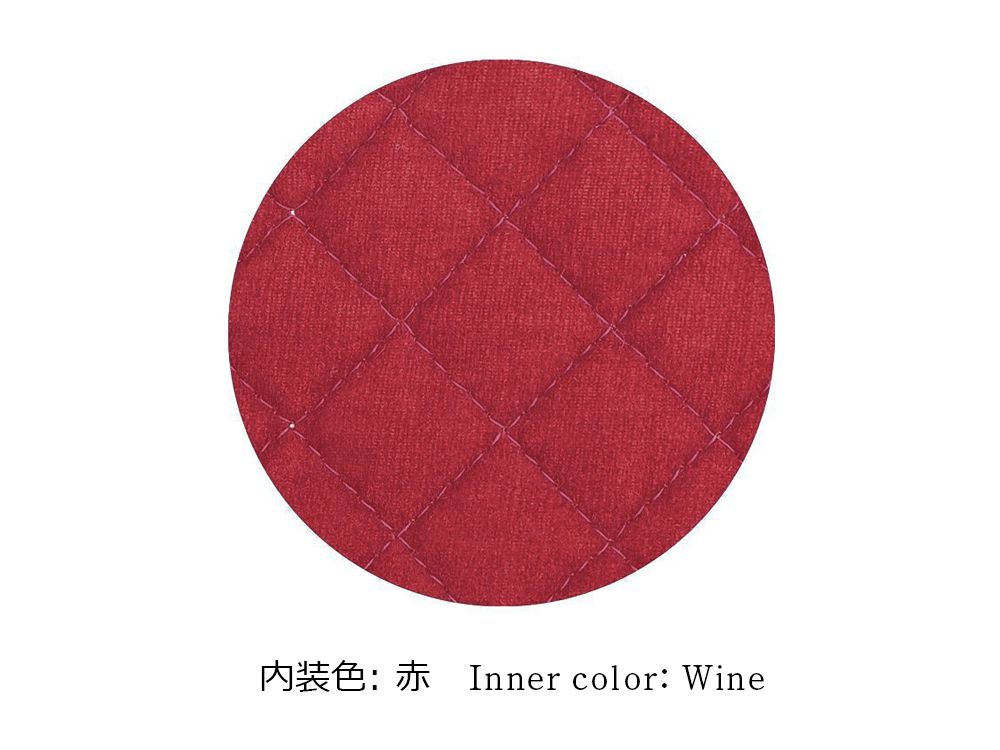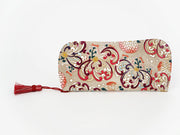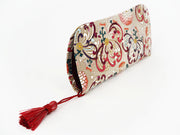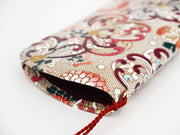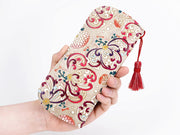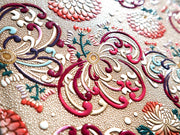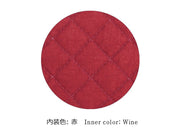 RANGIKU - Firework Chrysanthemums (Wine&Pink) Eyeglasses Case
You don't need an eyeglasses case unless you're taking your glasses with you--and if you're taking your glasses with you, you need a case that's light, slim, and won't get in the way when you're using your glasses. That's the concept we used to create this simple, yet sophisticated eyeglasses case. Velvety quilted lining envelops your lenses in softness so they stay protected. You're sure to get noticed every time you take them out!
Made from: Cow leather and other materials
Dimensions: 174 mm (L) x 80 mm (H) x 18 mm (D)
Lining: Quilted flannel
Bunko leather: Both sides
Made in Japan
Note: The photos below only indicate the shape and construction of the product. Product color and design is indicated in the main photo.
Simple bag shape with soft, quilted velvet lining. Comes with a tassel colored to match each design.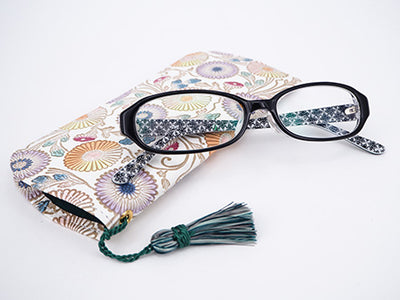 We tried to keep it as light as possible so it's easy to carry with you (holds standard-size frames).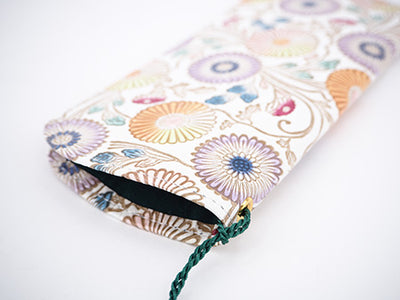 Nobody wants a case that stays bulky even when it's empty.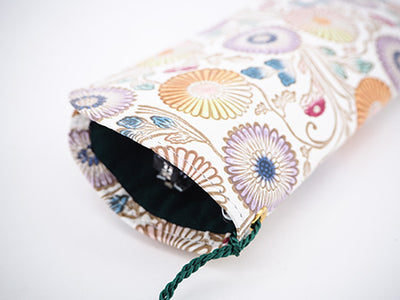 Shown with eyeglasses inside. Quilted flannel wraps your lenses in pillow softness and secures them so they don't slip out (may fit differently depending on the thickness and size of your frames).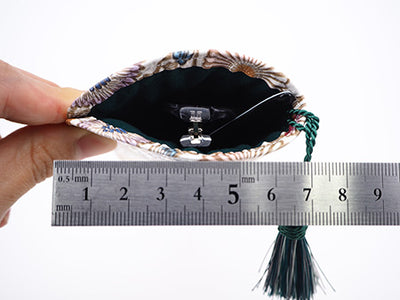 About 7 cm wide with glasses inside (varies with the size of the frames)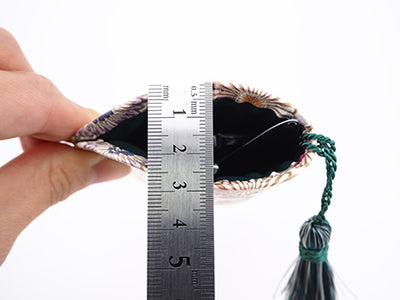 About 3 cm thick with glasses inside (varies with the size of the frames)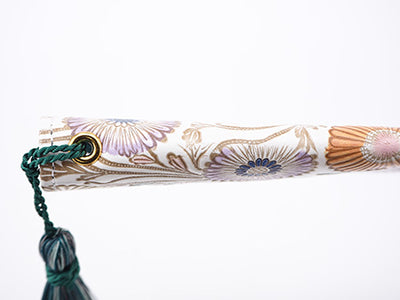 Inner diameter of the tassel eyelet is 3.5 mm, so you can also add a custom charm if you like.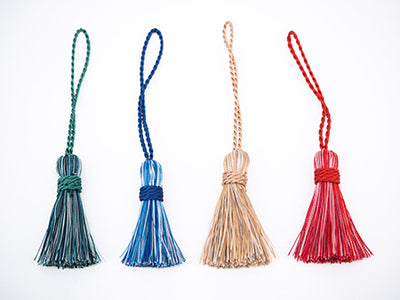 Comes with a tassel in a color that is perfectly coordinated to your design!