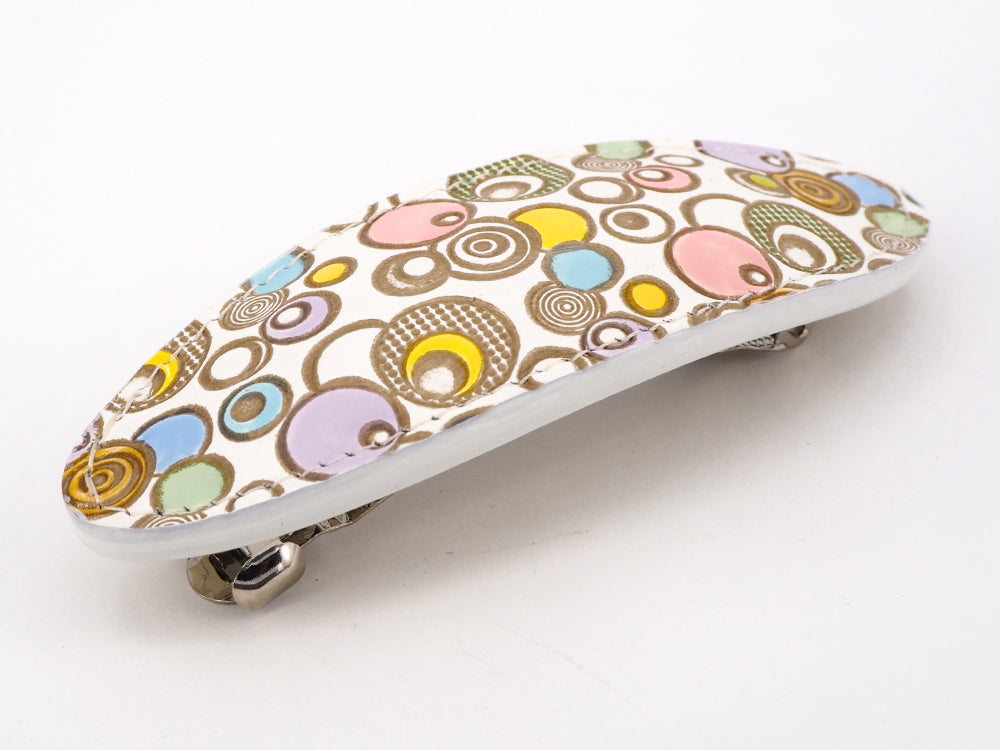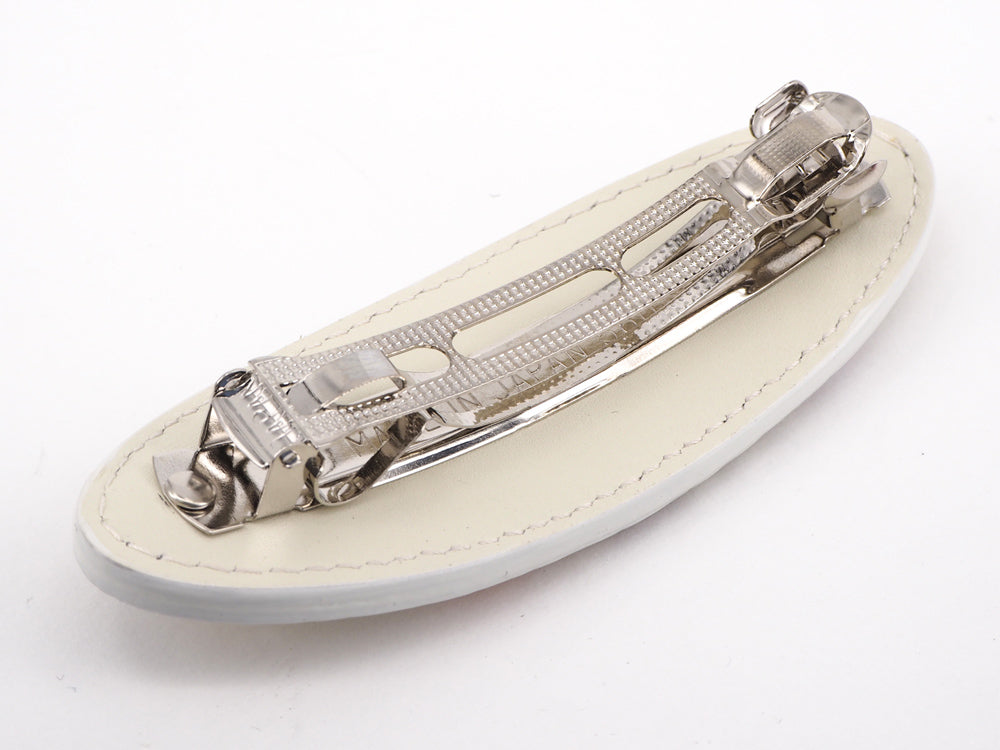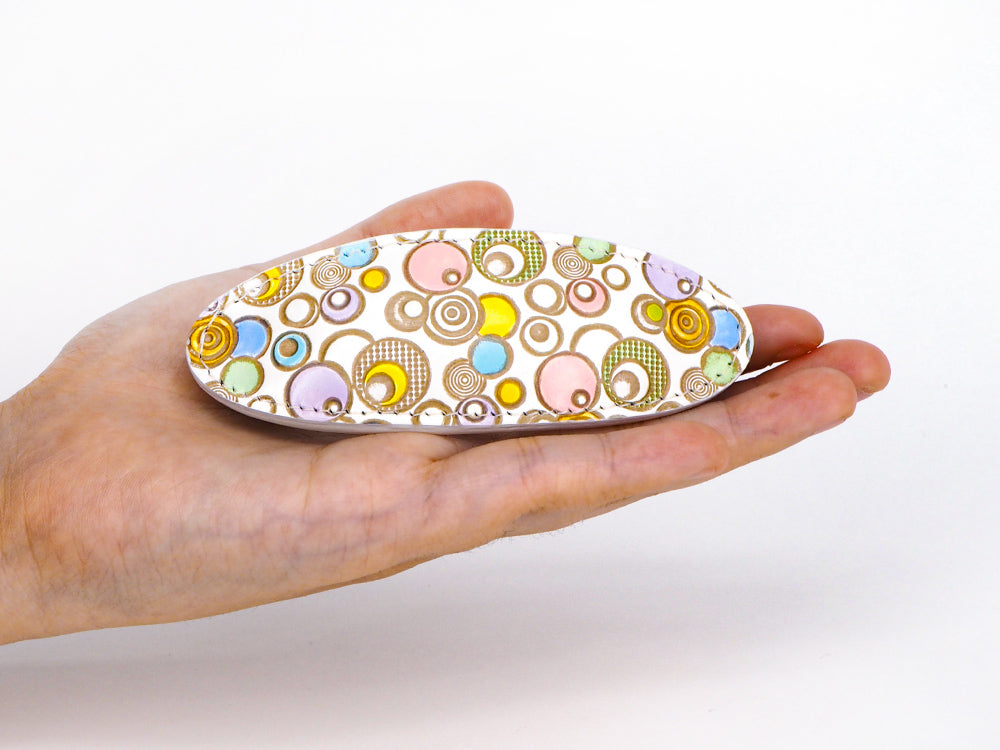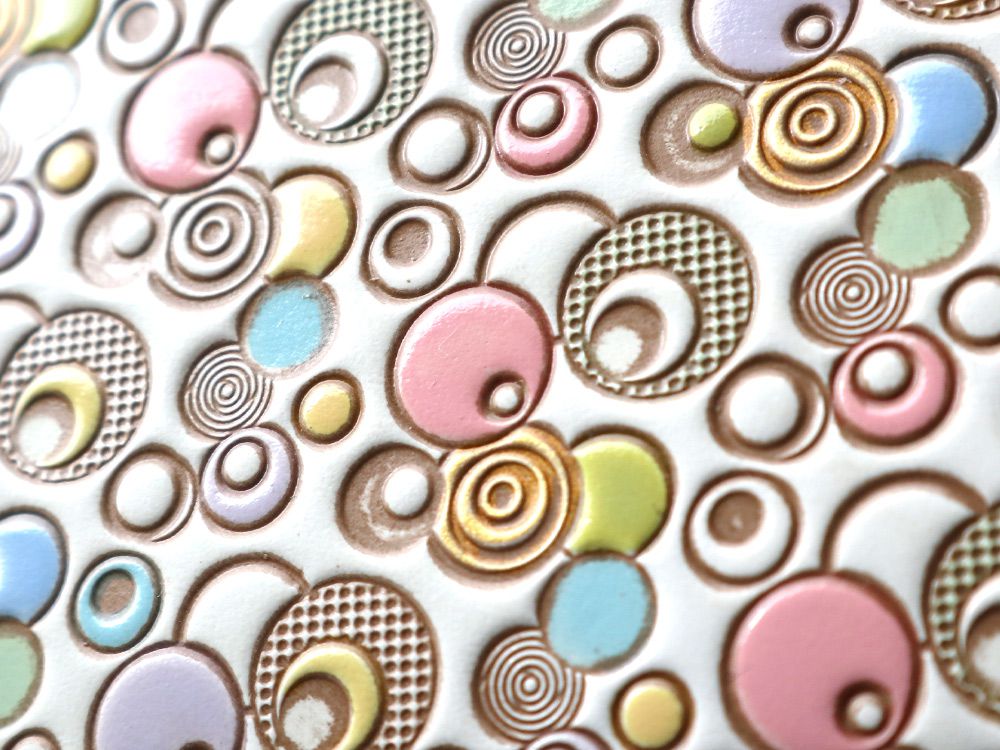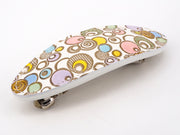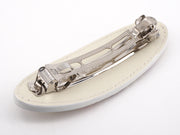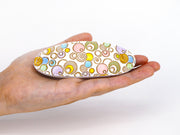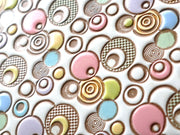 Soda Pop Hair Clip
Stylish looks are a breeze with this little clip--whether you're going for a half-up style, adding a decorative touch to banded styles, or just need a quick solution on a busy morning. Handy size and budget-friendly price makes it a great little gift as well. Pair it with our hand mirror or lipstick case for a thoughtful present.
Made from: Cow leather, stainless steel clip
Dimensions: 100 mm (L) x 35 mm (H) x 5 mm (D)
Total clip length: 80 mm
Made in Japan
Note: The photos below only indicate the shape and construction of the product. Product color and design is indicated in the main photo.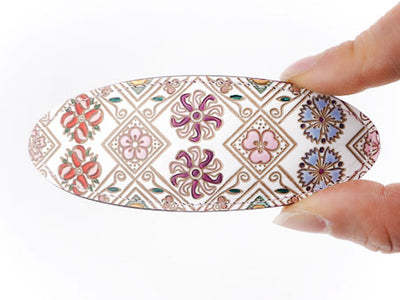 We select only the best parts of our classic Bunkoya Oozeki patterns to showcase on this fun little item.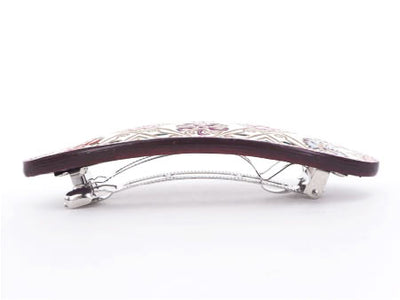 Gently curved with added cushioning for a touch of plushness at the center.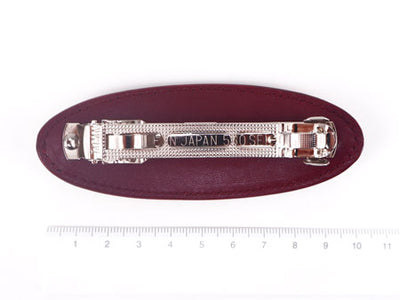 The clip is on the big side at about 80 mm, so you can fit plenty of hair through it!
Standard clip latch opens with a push on either side.
Can also be used as a decorative touch on more elaborate styles. It's the perfect updo accent piece!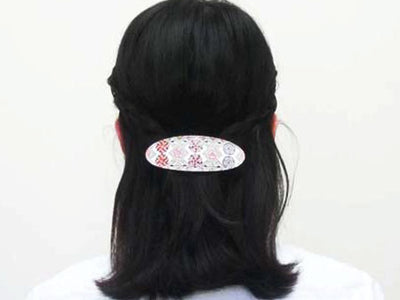 Fun with half-up styles as well--so much cuter than a hair tie alone!