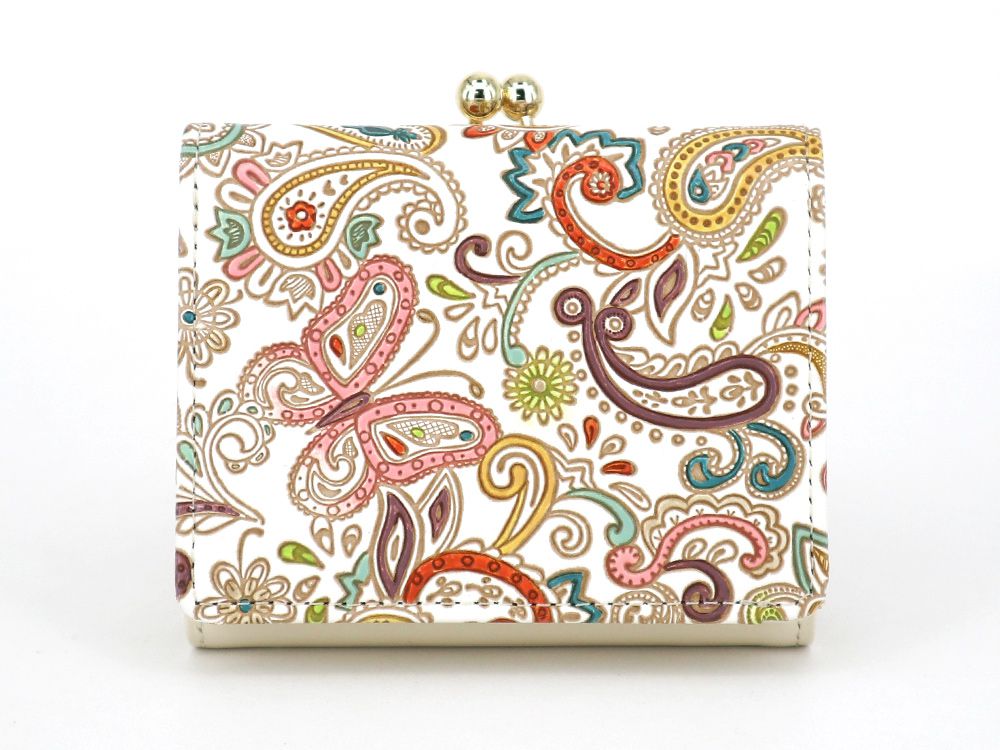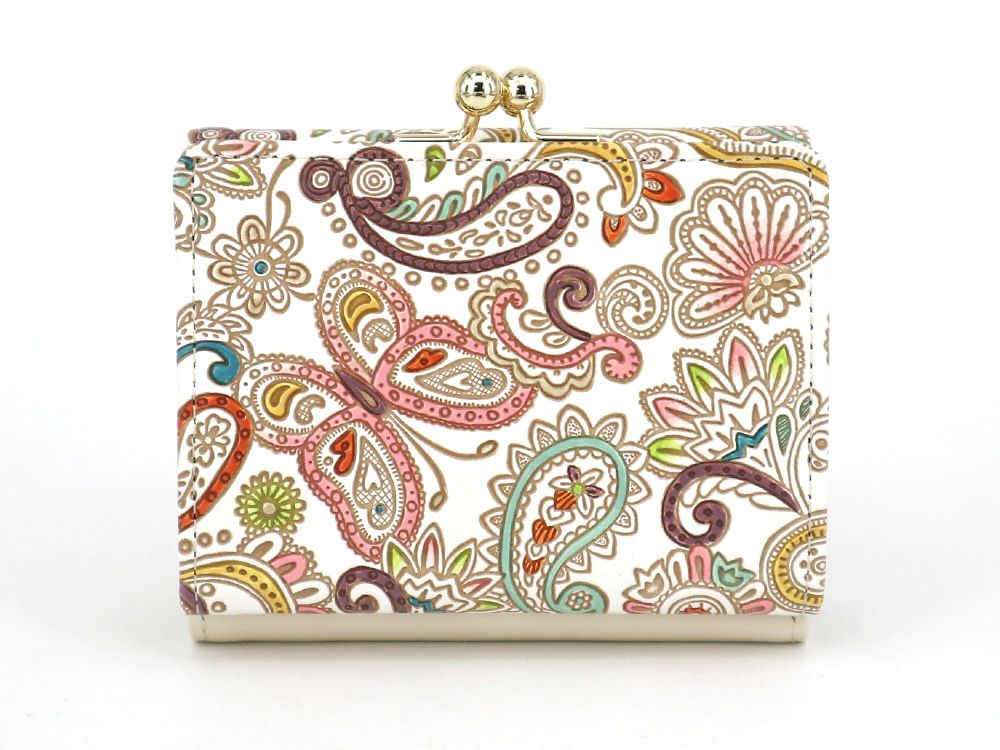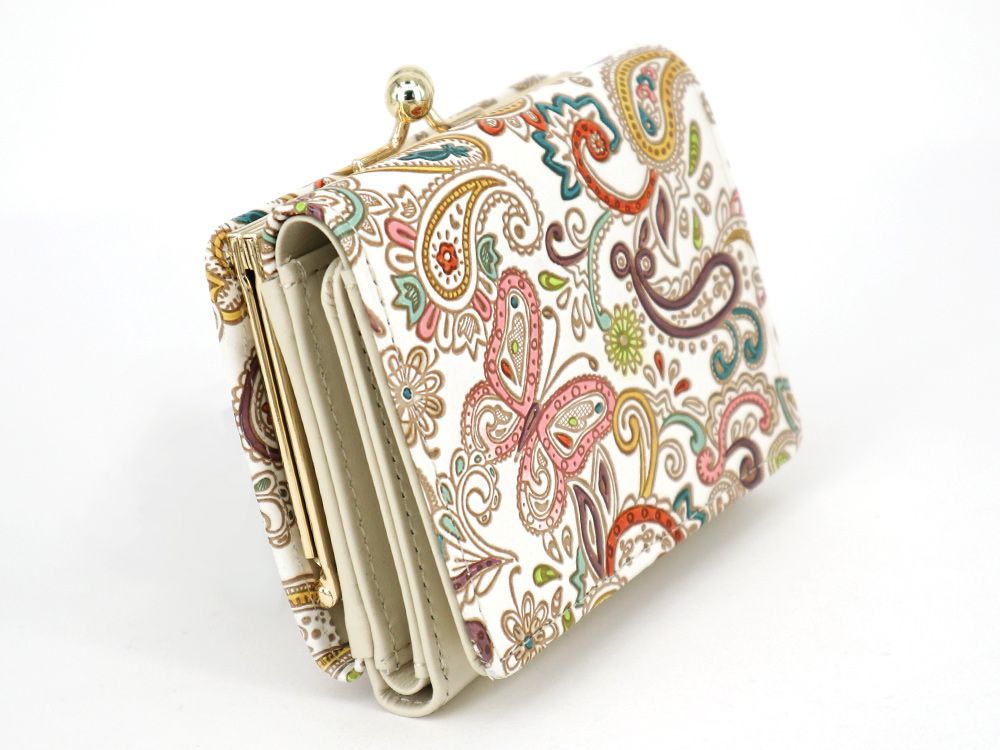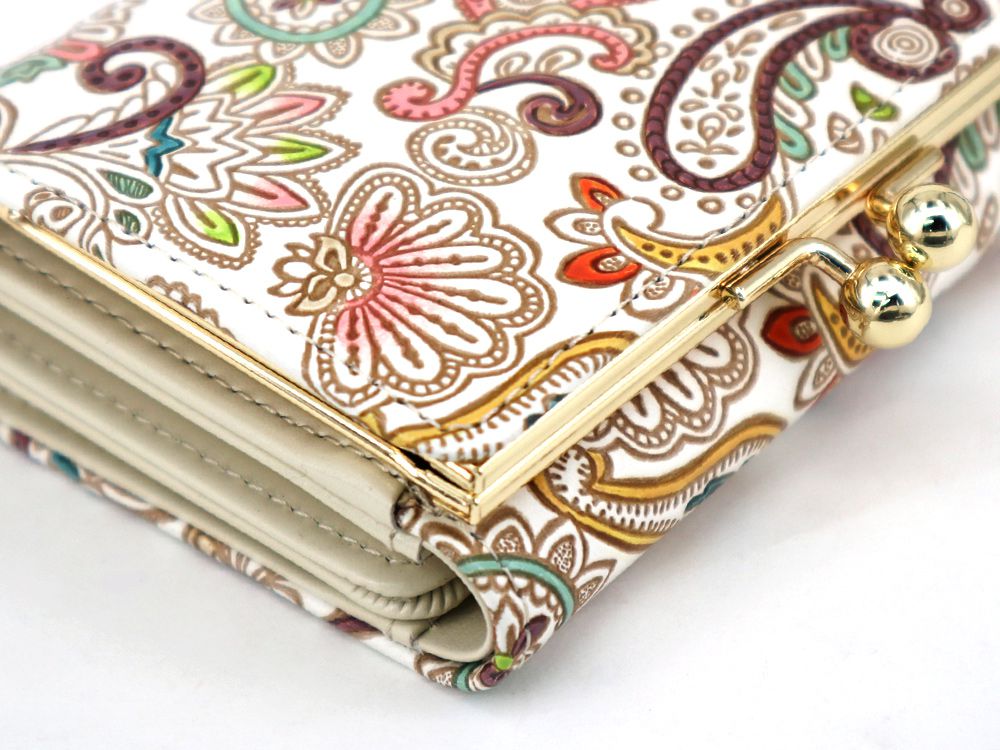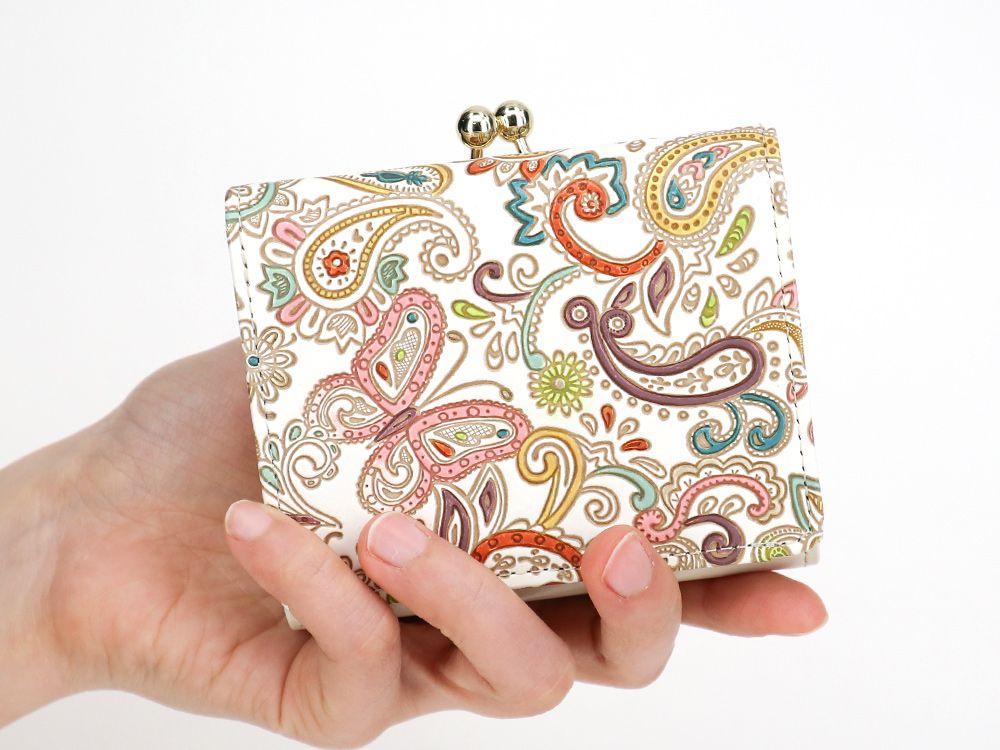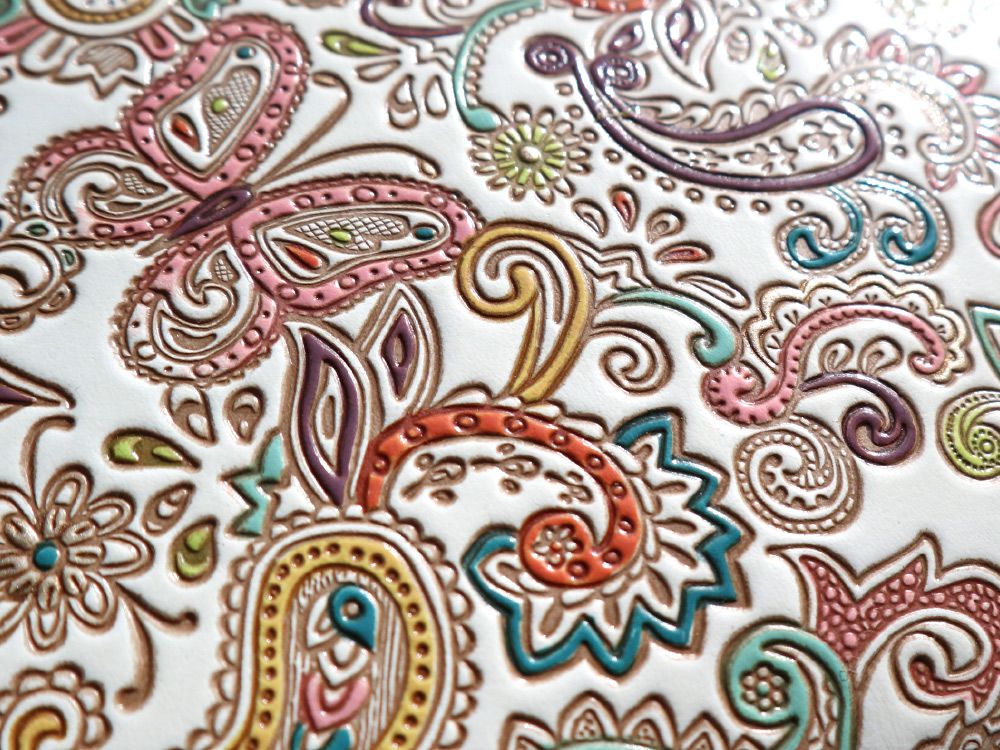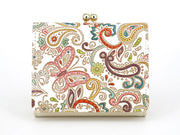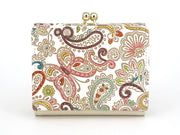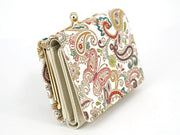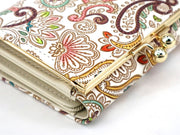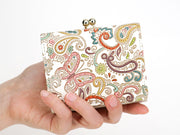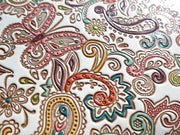 Paisley Small GAMAGUCHI Trifold Wallet
This amazing little trifold wallet holds bills, cards, and coins in a palm-sized package. Perfect for those who love collecting things but still value compactness. Tiny yet spacious design holds up to ten cards, enough to make it your primary wallet.
Made from: Cow leather and other materials
Dimensions: 101 mm (L) x 84 mm (H) x 35 mm (D)
Card slots: 10
Clasp: Gold-plated iron
Change pouch: 1 (one partition)
Bill pocket: 1
Bunko leather: Both sides
Made in Japan
Note: The photos below only indicate the shape and construction of the product. Product color and design is indicated in the main photo.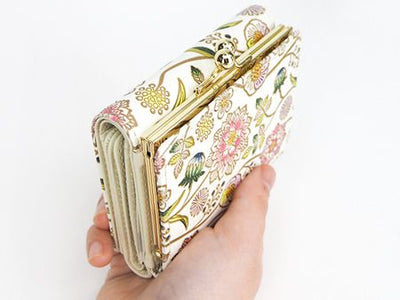 Compact enough to fit snugly even in smaller hands.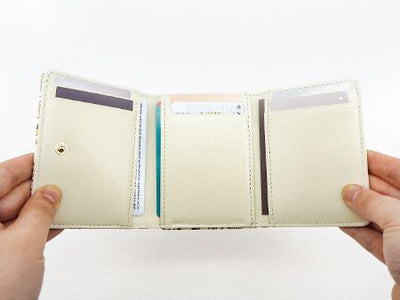 Each section of the trifold has room for two vertical cards plus one horizontal, so you can see nine at a glance!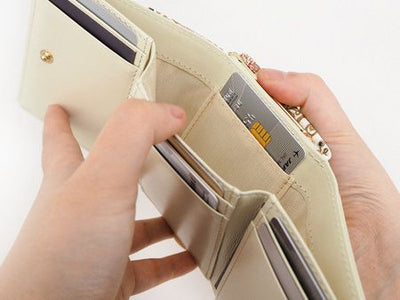 Bill pocket also includes a hidden pocket, which you can use to store your most important card or notes.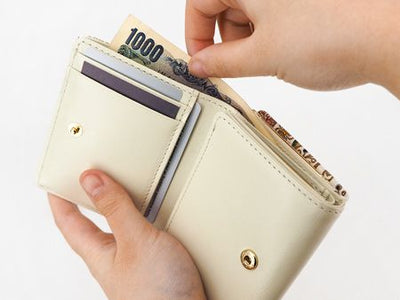 Bills can be stored to fold in thirds, naturally, but will also store folded in half if you put them to the side. This allows you to take them out without completely unfolding the wallet while minimizing creases to keep things easy and neat.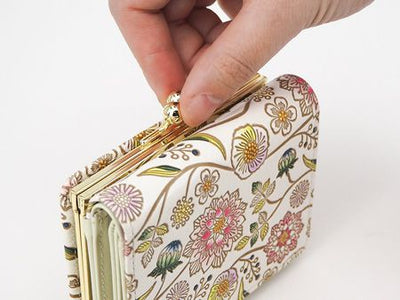 Low-profile clasp doesn't interfere with the bill pocket. Twists open and clicks closed with ease.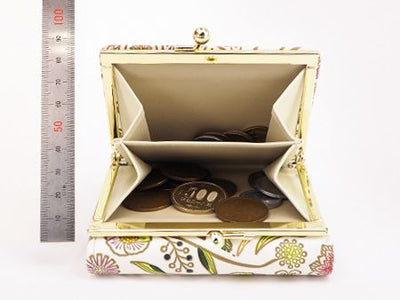 The large gussets create a spacious change pouch even in this trifold design, so you can easily see all your coins (pouch will not hold cards).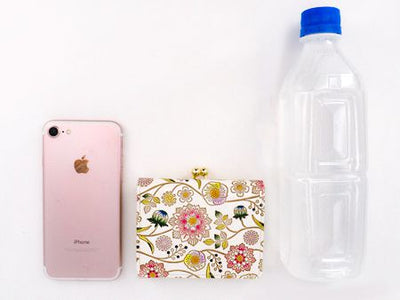 Shown with an iPhone 8 (about 138 x 67 mm) and 500-ml water bottle for comparison.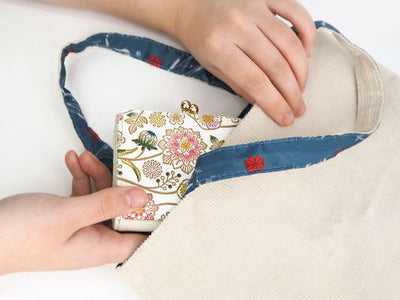 At around 8 cm x 10 cm, it's tiny enough to fit even in small purses.