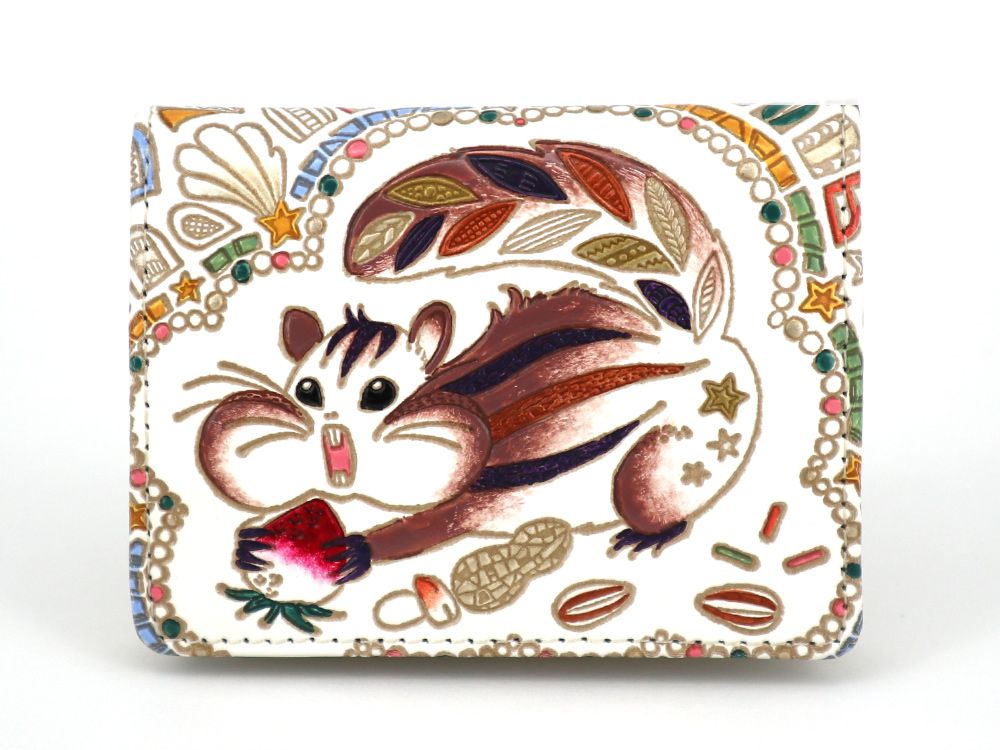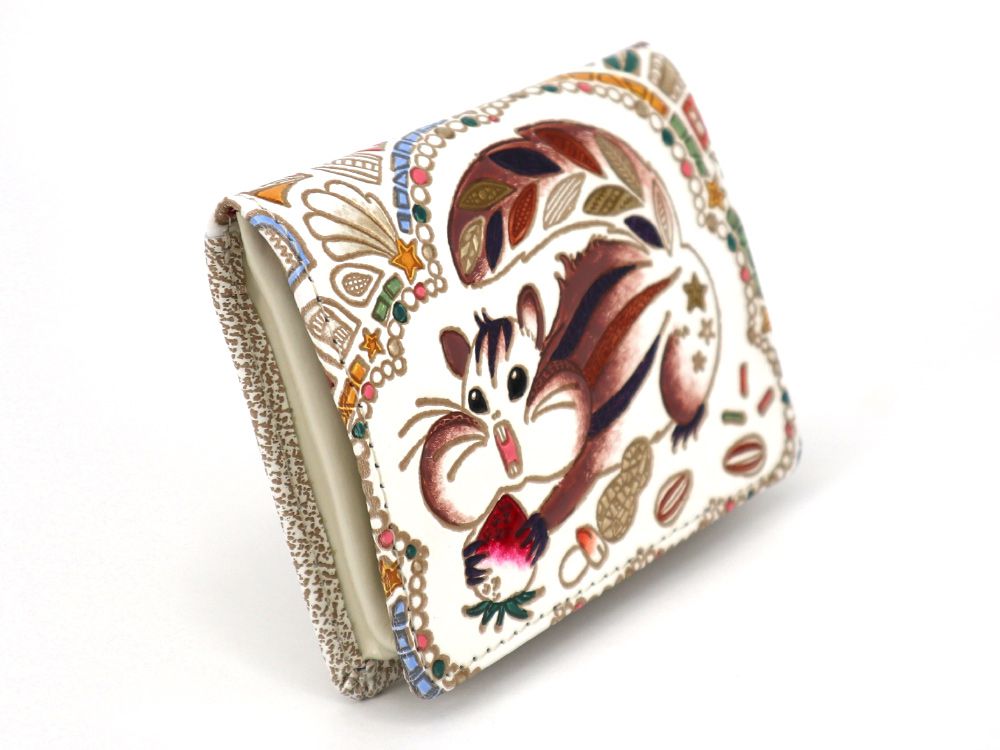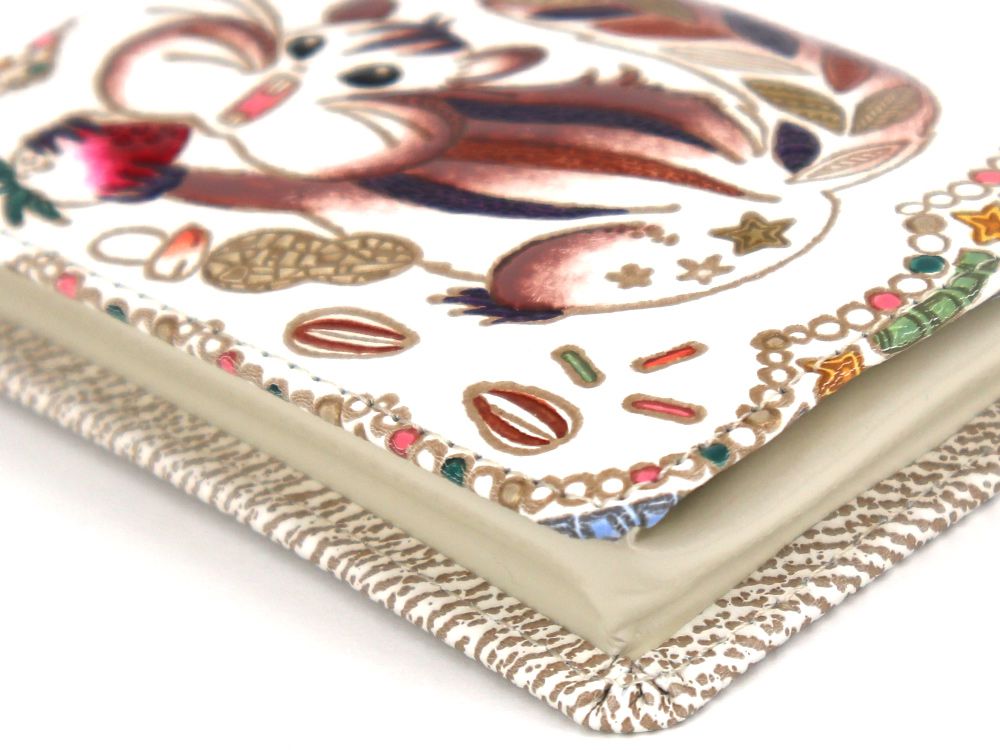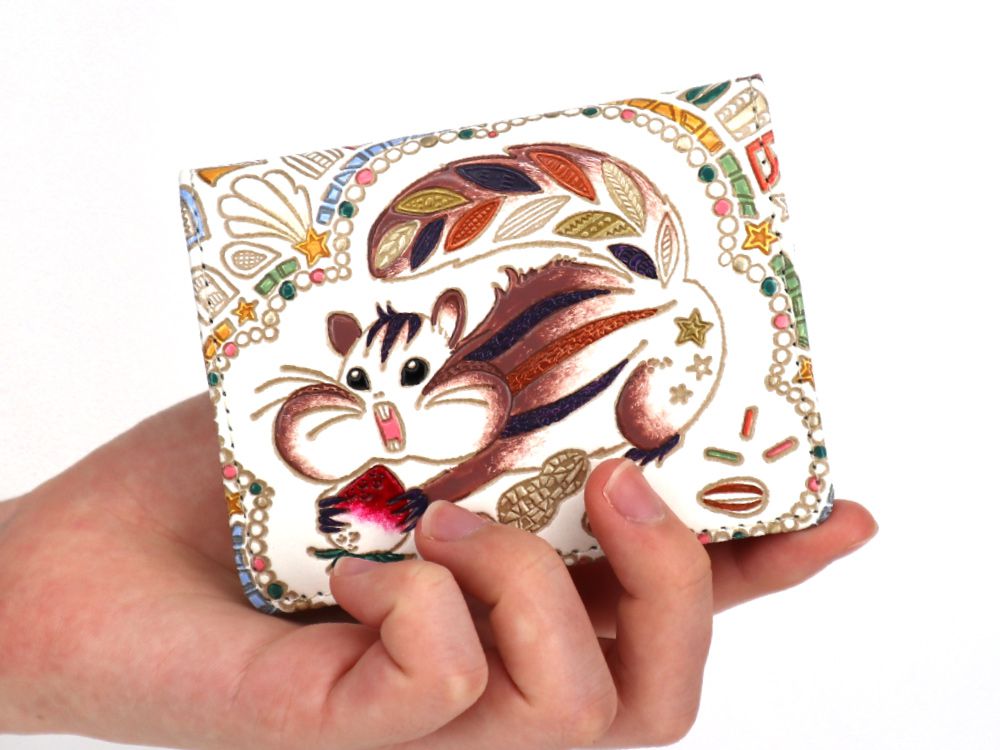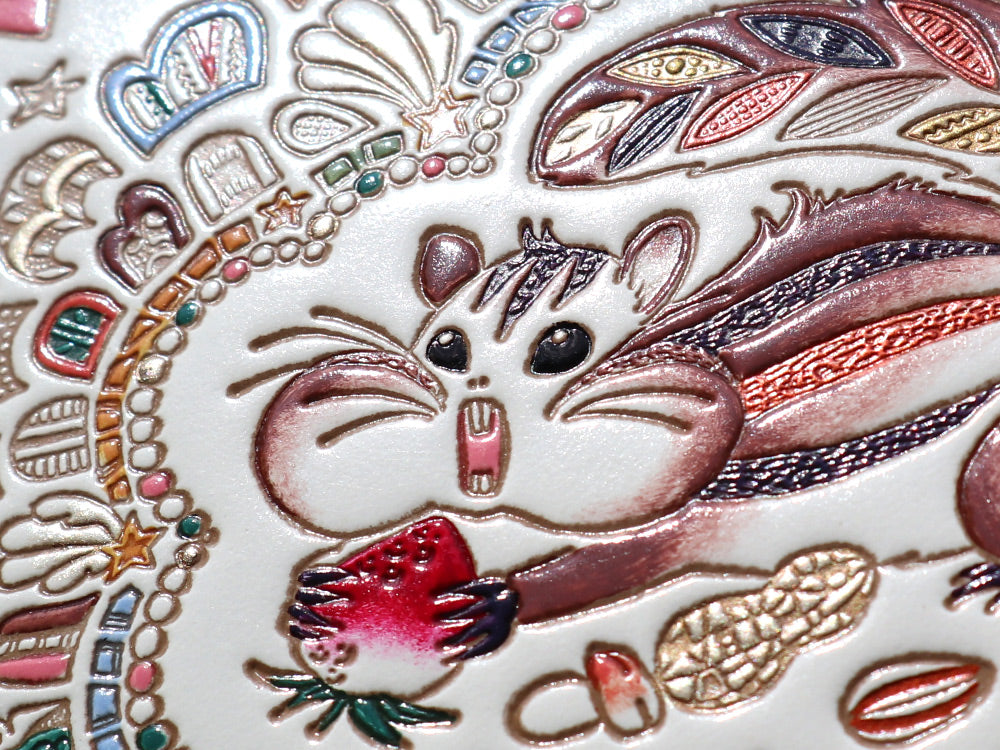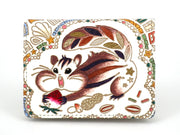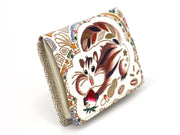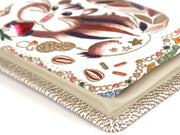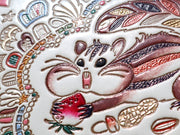 Foodie Squirrel Square Coin Purse
This coin purse is also designed to hold folded bills and cards. It's great when you're just planning to pop in the store during a walk, or head out from the office to grab lunch. Some of our customers use it for their transportation pass, or take advantage of the square pouch to keep pills, flash drives, and more. Versatile design makes it a great gift for men or women.
Made from: Cow leather
Dimensions: 100 mm (L) x 77 mm (H) x 15 mm (D)
Card slots: 1
Pockets: 1
Bunko leather: Flap only
Made in Japan
Note: The photos below only indicate the shape and construction of the product. Product color and design is indicated in the main photo.
It's tiny, so you can go wild with your favorite design! Just seeing it in your bag will bring a smile to your face.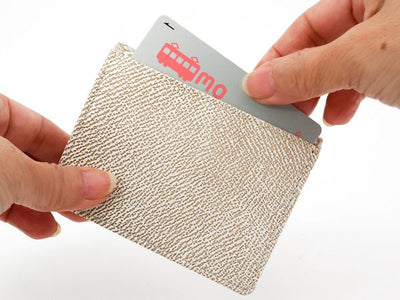 Convenient rear pocket is great for carrying your driver's license or transportation pass.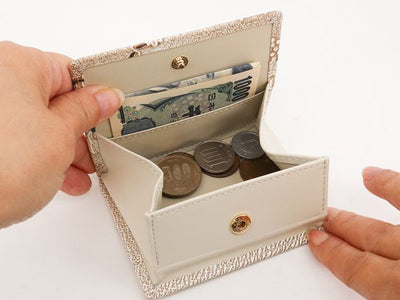 Flap pocket holds bills folded in thirds, while the change pouch opens into a spacious box shape for easy viewing and access.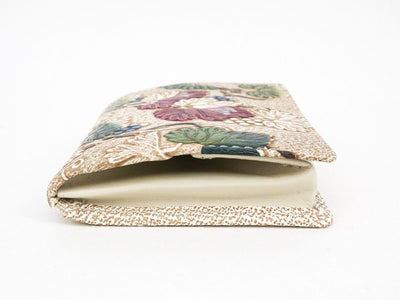 Square pouch gusset is about 8 mm in height.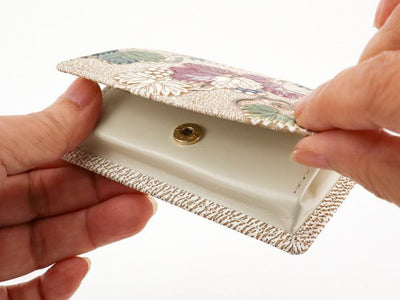 Snap clicks open and closed for a crisp, compact feel.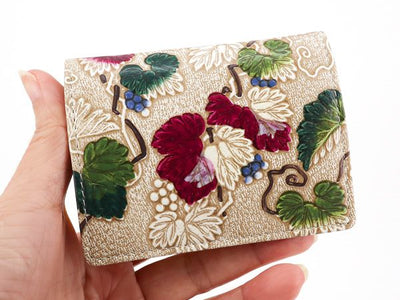 Great for holding accessories or other tiny items as well!