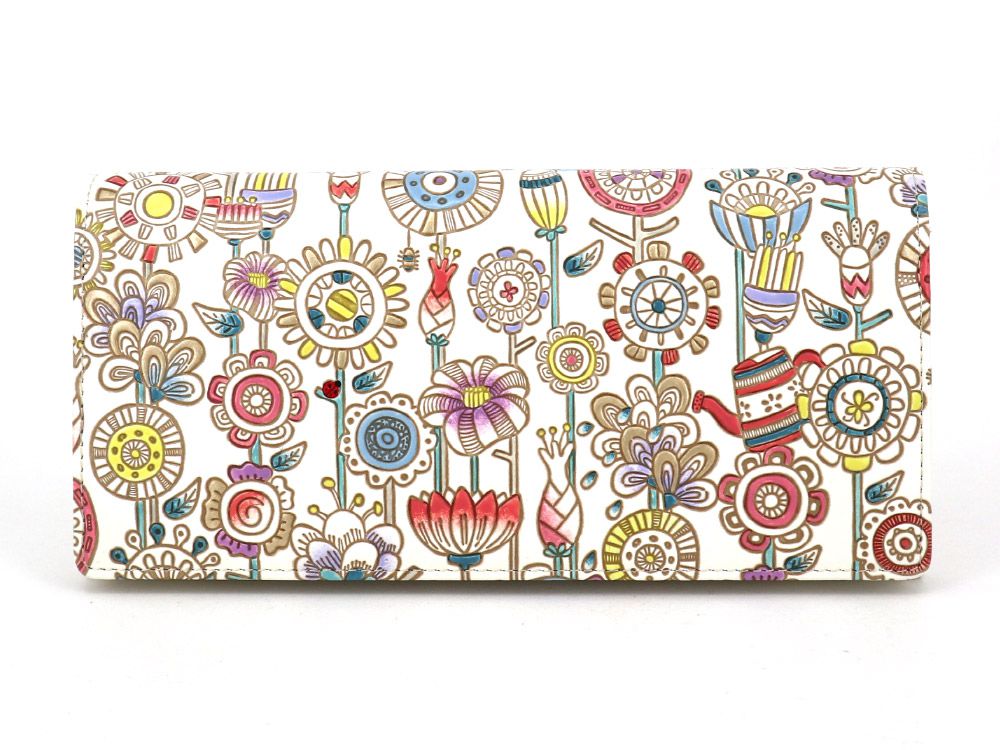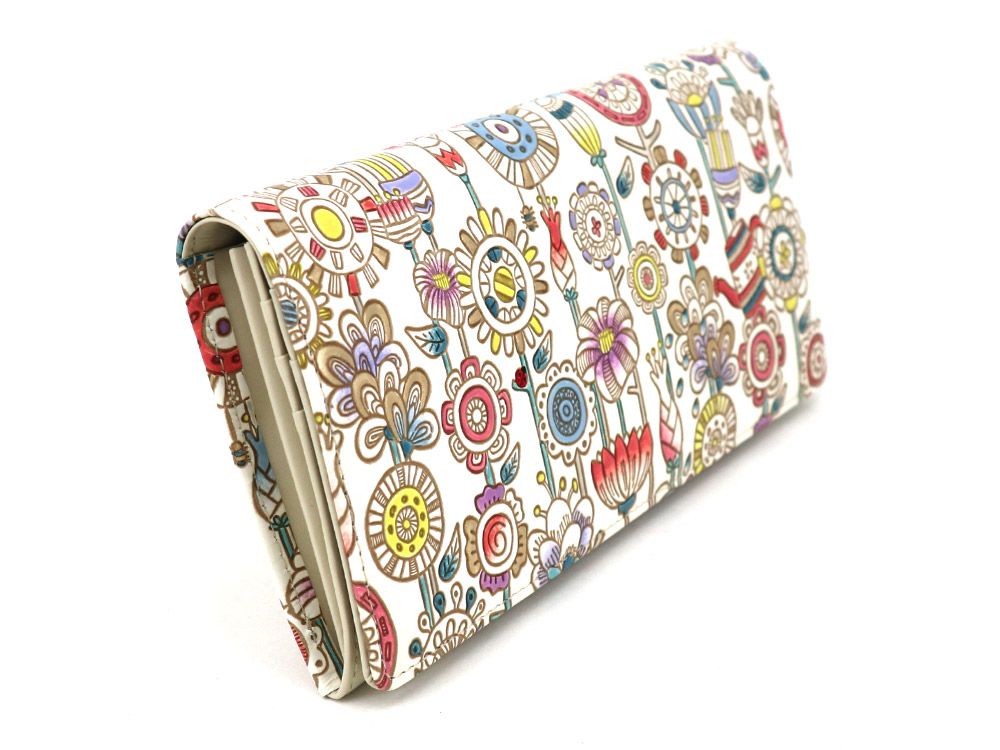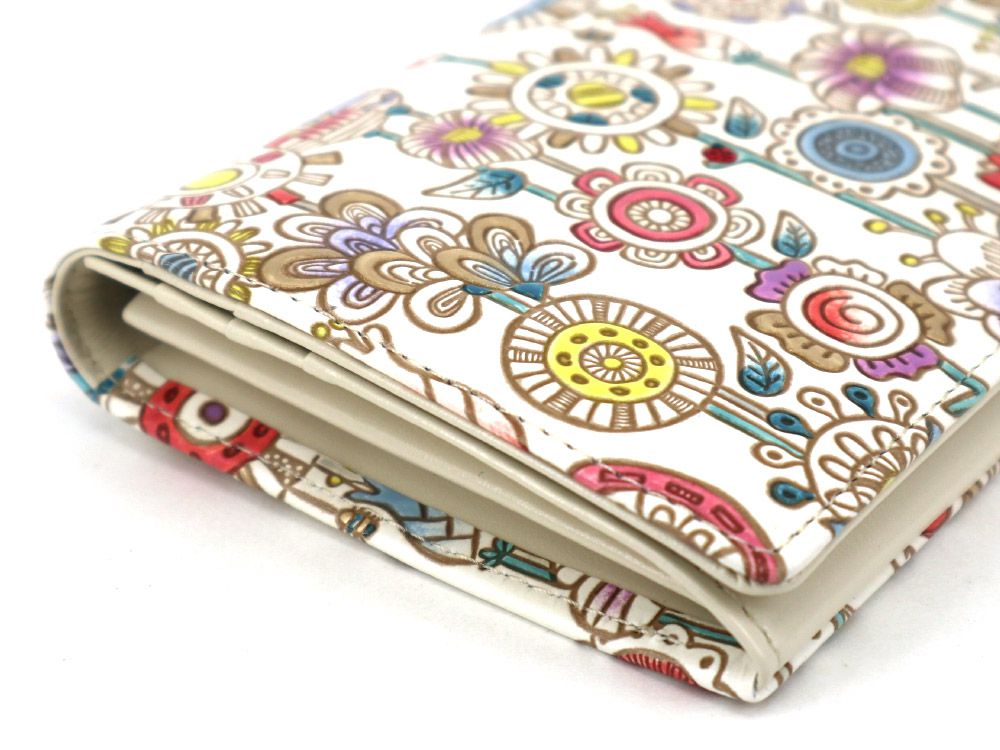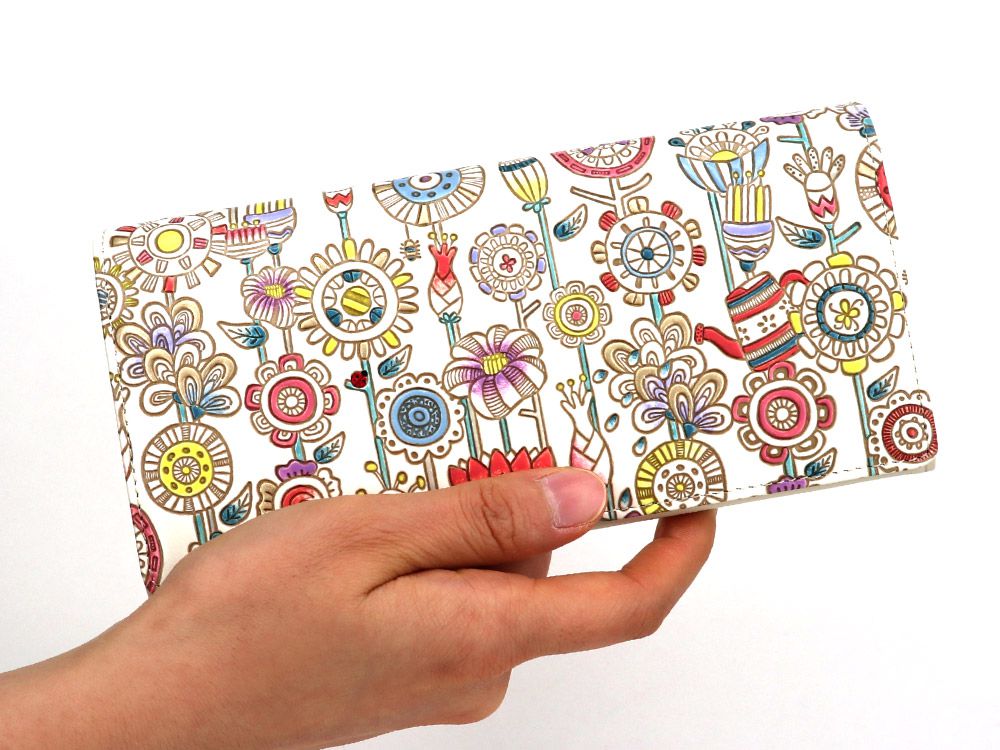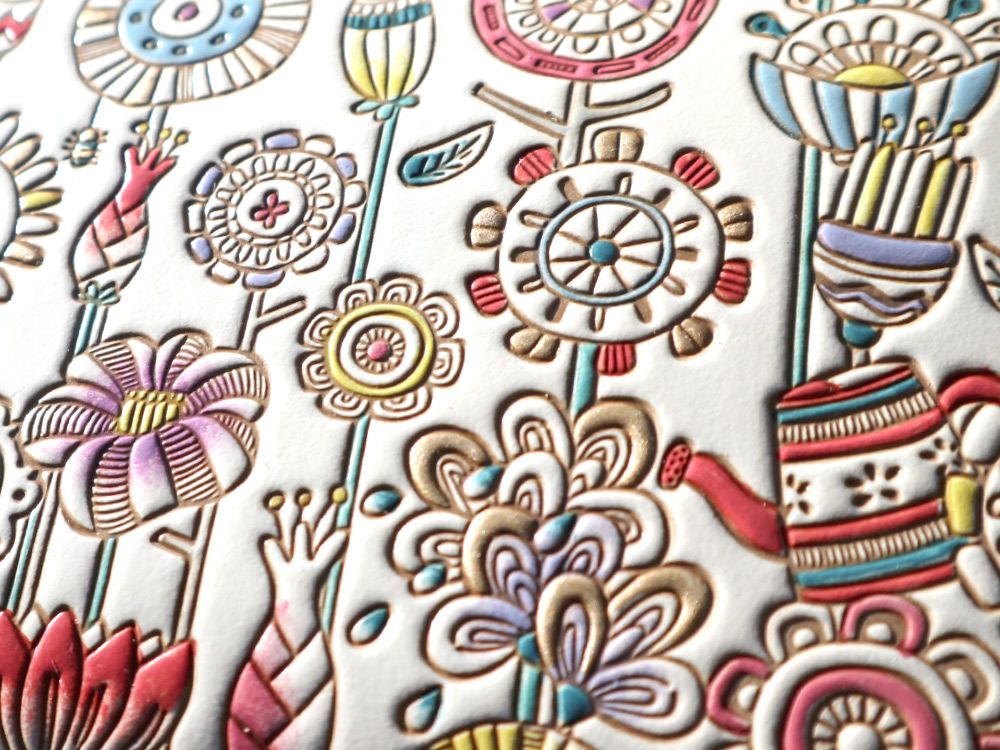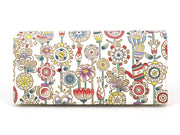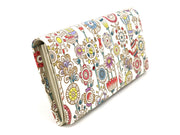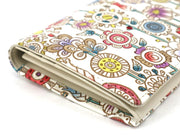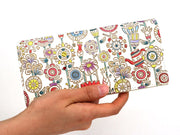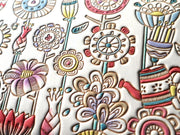 Garden Long Wallet
This sophisticated wallet is for those who like to keep things clean, simple, and neat--carrying only the essentials with them. Everything about it is sleek, from opening the flap to extracting your bills. The simple construction is also made to be lightweight and attractive. Many of our customers become so fond of its buoyant feel that they end up buying the same design again and again.
Made from: Cow leather and other materials
Dimensions: 190 mm (L) x 98 mm (H) x 13 mm (D)
Card slots: 6
Long pockets: 3
Change pouch: 1 (zippered)
Change pouch zipper: Nylon coil
Bunko leather: Both sides
Made in Japan
Note: The photos below only indicate the shape and construction of the product. Product color and design is indicated in the main photo.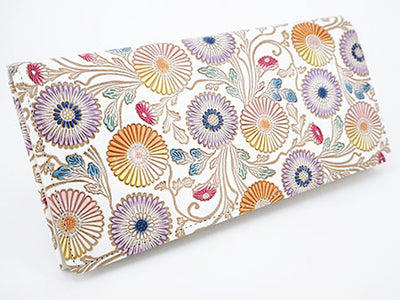 So sleek and simple, our Japanese customers often pair it with a traditional yukata or kimono. Clean design with a rich selection of patterns that appeal to men and women alike.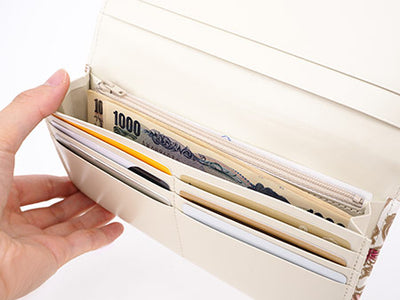 Bills are stored flat, with slots for six cards. Change pouch has a long pocket in the back that's perfect for storing receipts.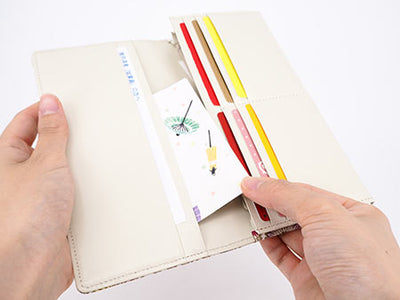 Long pocket in the flap provides quick access to tickets and other high-use items.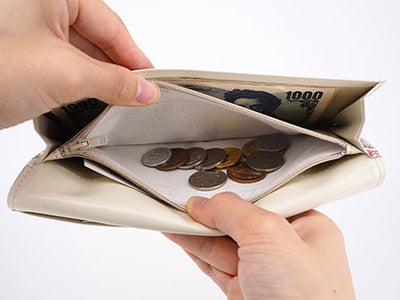 Gusset-free change pouch works best if you don't carry too many coins.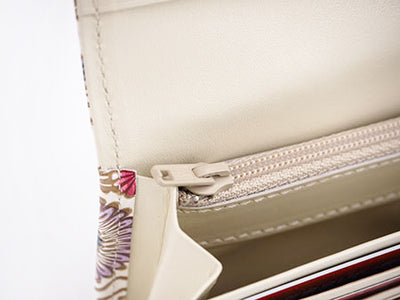 The change pouch has a nylon coil zipper that resists snagging on receipts or other paper items.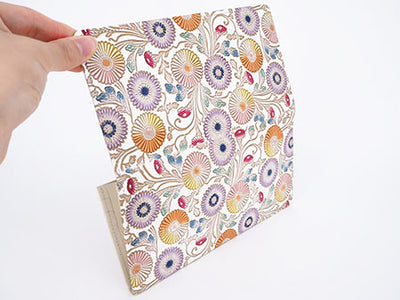 Opening the flap shows off the vibrant pattern. The front and back of the wallet are embossed separately on a single piece of bunko leather.