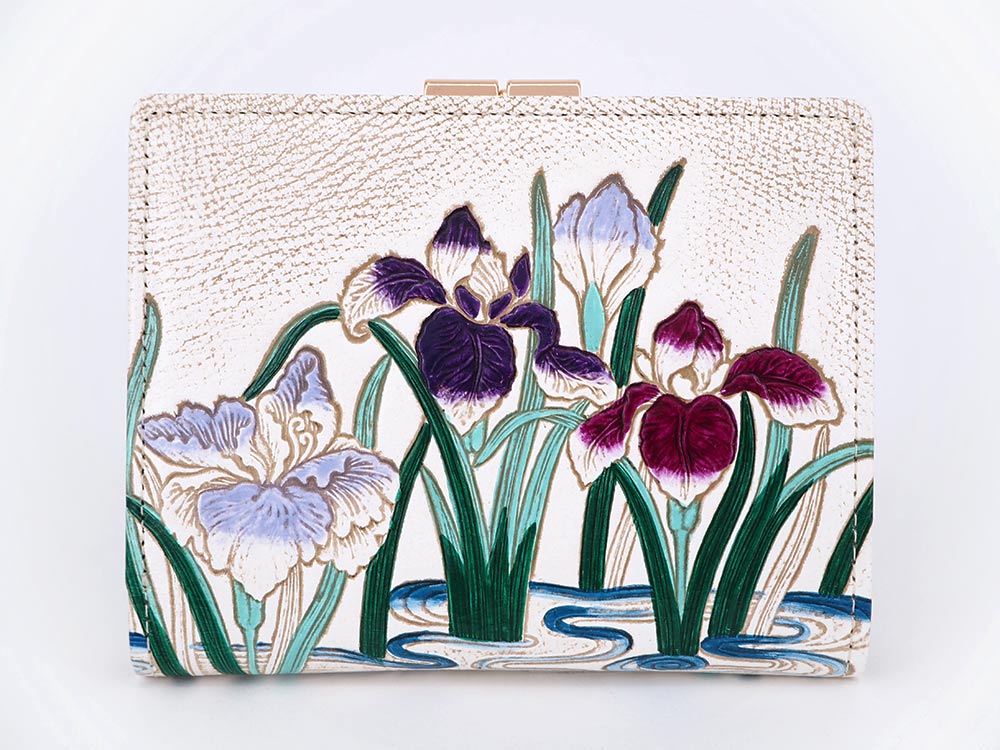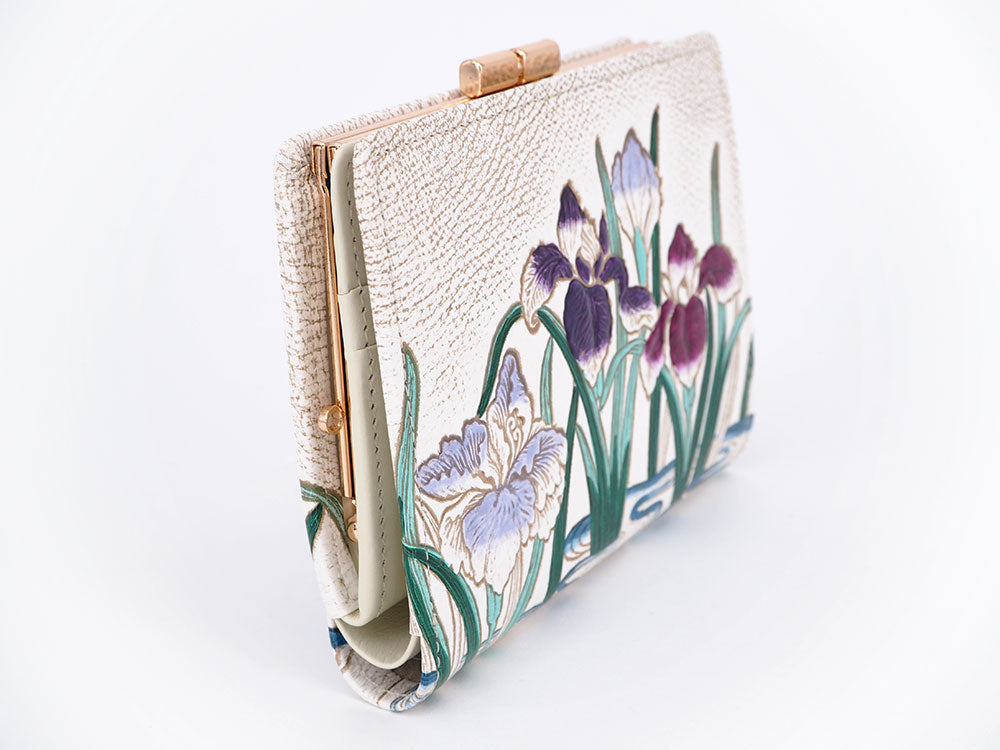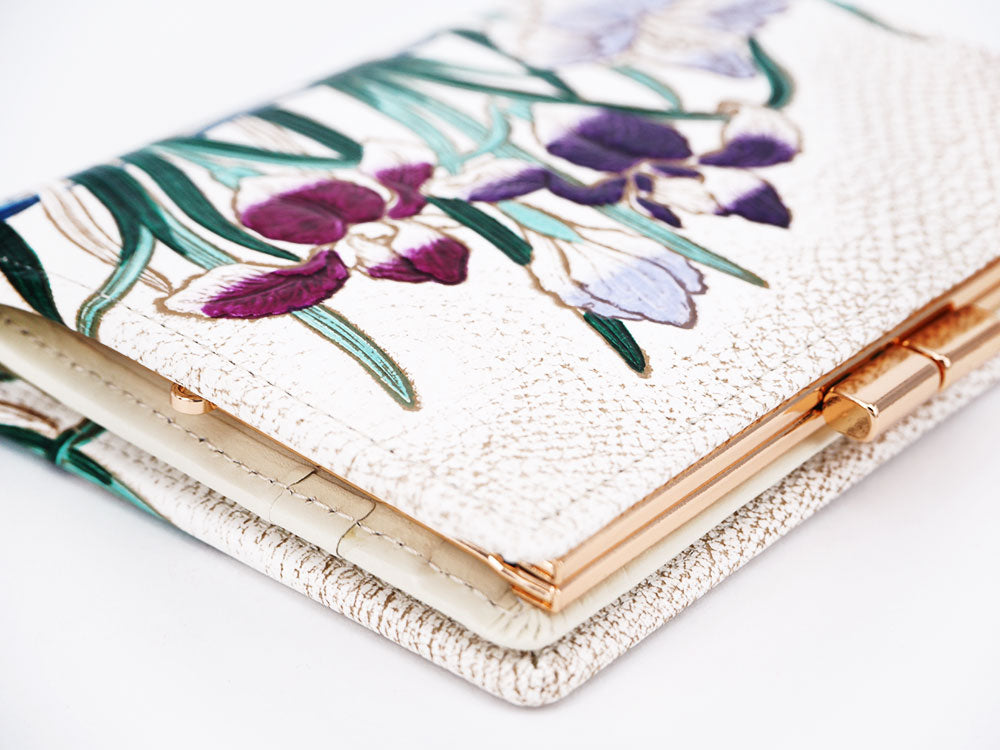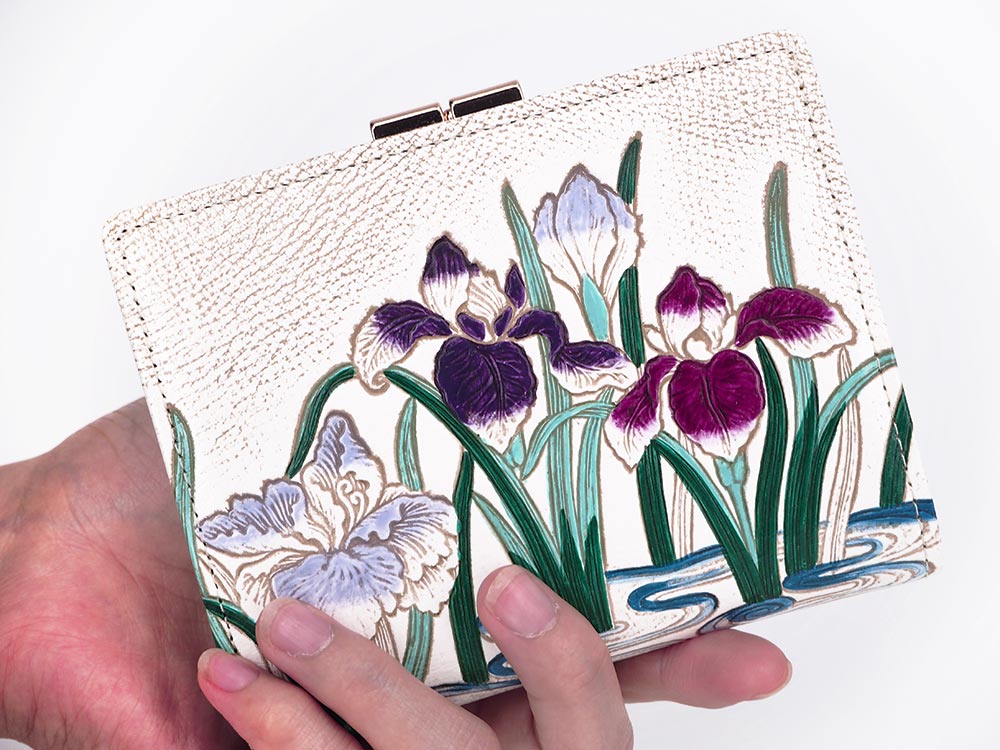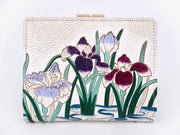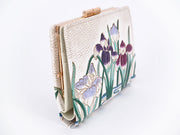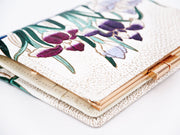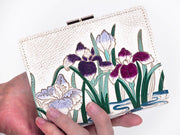 Irises GAMASATSU Square Billfold with Clasp
Open the clasp to reveal a compact little box-shaped change pouch. The design makes it easy to find the coins you're looking for, and you can store plenty of them without worrying about the wallet bulging. Say goodbye to stress at the register! The sleek gold clasp design is simple and beautiful to look at. Lots of our customers end up purchasing this beloved gamasatsu wallet again and again.
Made from: Cow leather and other materials
Dimensions: 127 mm (L) x 98 mm (H) x 29 mm (D)
Card slots: 4
Pockets: 5
Clasp: Gold-plated iron
Change pouch: 1 (box gusset)
Bill pocket: 1 (one partition)
Bunko leather: Both sides
Made in Japan
Note: The photos below only indicate the shape and construction of the product. Product color and design is indicated in the main photo.
Clean, square design is full of style. Not too big and not too small, this wallet is perfect for those who tend to favor small purses.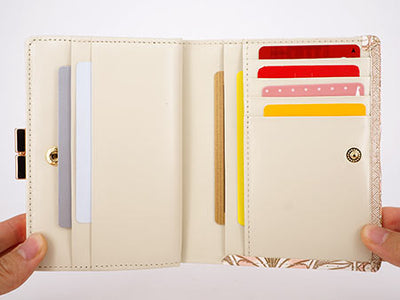 Asymmetrical pocket arrangement (8 total) makes it easy to keep things organized. Works best when items are sorted by importance and usage frequency.
Partitioned bill pocket lets you keep things like receipts, gift certificates, and bills separate.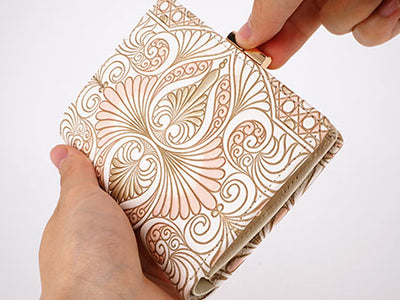 Customers love that the clasp opens with just a twist, and of course there's the satisfying click you get every time you close it.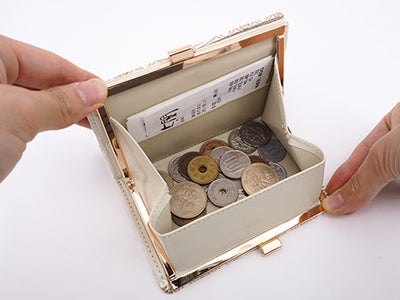 You can also use the square pocket to store frequently-used cards or receipts.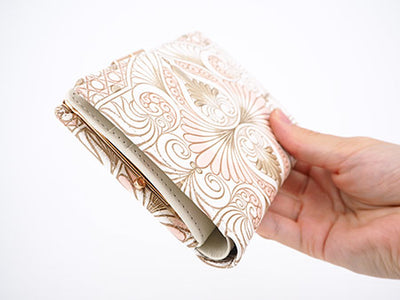 Clasp design ensures that you don't stuff the wallet too full and cause bulging. If it's hard to close, it's time to do some streamlining!