YOKONAMI Waves (Navy) Zippered Bi-fold Wallet
This bi-fold wallet was made for the woman who wants it all. Maybe you already carry a small purse, so you've been thinking of switching to a bi-fold wallet--and yet, you're worried about the amount of cards and coins you want to carry. Still, you don't want anything too heavy... Don't worry, your answer is here! We designed this wallet in response to abundant customer feedback, and are confident you'll find it as easy to use as you hope.
Made from: Cow leather and other materials
Dimensions: 127 mm (L) x 100 mm (H) x 28 mm (D)
Card slots: 6
Pockets: 4
Change pouch: 1 (two partitions)
Outer zipper: Cotton tape and gold-plated brass
Bill pocket: 1 (one partition)
Bunko leather: Both sides
Made in Japan
Note: The photos below only indicate the shape and construction of the product. Product color and design is indicated in the main photo.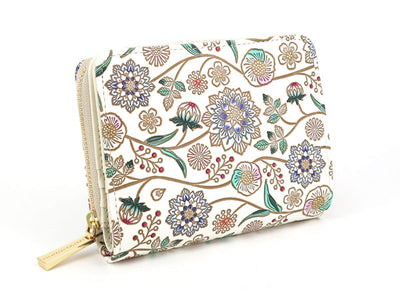 Sized to fit snugly in the hands. Designed like a lightweight wallet, with no metal aside from the zipper and snap.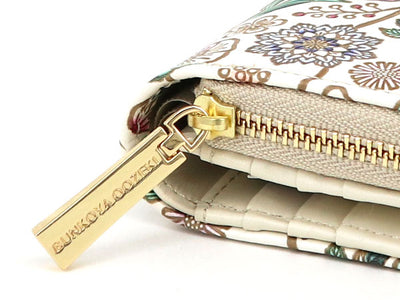 Durable zipper opens and closes smoothly, and almost never misaligns.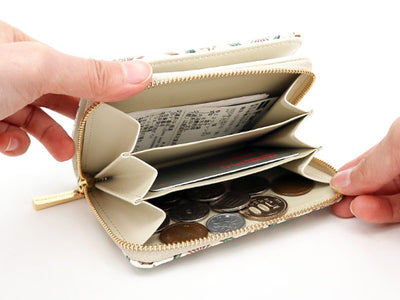 Triple-fold change pouch fits plenty of coins (25 shown), with handy partitions for keeping money separate or for storing receipts and cards.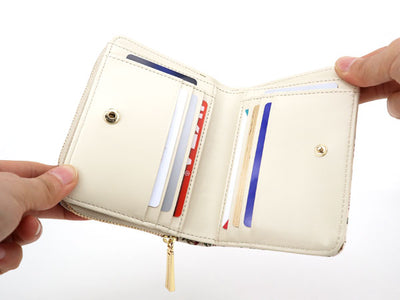 In addition to card slots, this wallet has four generously-sized pockets that you can use however you like. Perfect for coupons!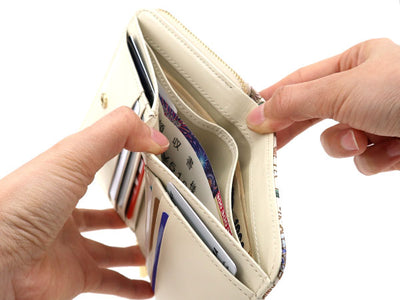 Partitioned bill pocket lets you keep things like receipts, gift certificates, and bills separate.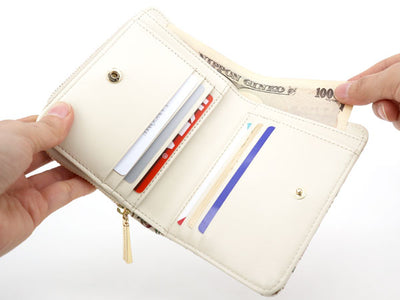 Opens wide, so money slides in and out easily.