HANASARASA - Floral Chintz SENSU Folding Fan
We've commissioned this beautiful fan from Kyosendo, a longstanding purveyor of Japanese fans in Kyoto since 1832. It has a sophisticated, exclusive Bunkoya Oozeki design, surfaced with a lustrous pearly material and with a cooling openwork design on the ribs (there is no pearly coating on the candy pattern). It's also infused with a subtle scent, creating a soft, fragrant breeze every time you use it. Add a little elegance and comfort to the hot days of summer with this beautiful and quintessentially Japanese item.
Dimensions: 24 mm (W) x 195 mm (L)
Thickness: About 6 mm (min) to 9 mm (max)
Made from: White bamboo and paper
Ribs: 33
Thickness of outer ribs: About 9 mm
Made in Japan
Note: The photos below only indicate the shape and construction of the product. Product color and design is indicated in the main photo.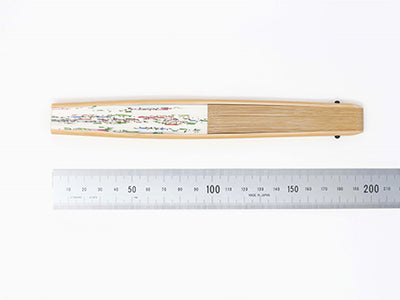 About 19.5 cm long.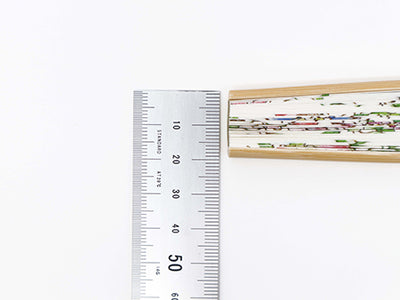 Closes to a slim 2 cm.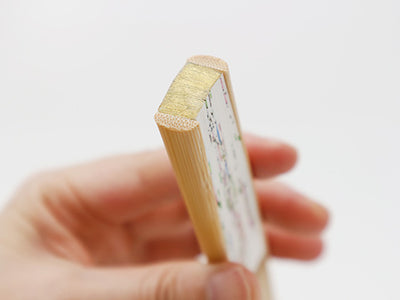 Upper surface is glazed in gold, creating a gorgeous look even when it's closed.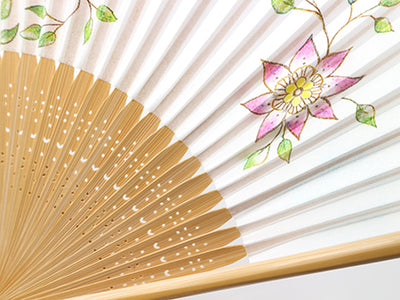 Ribs feature a distinctive openwork design.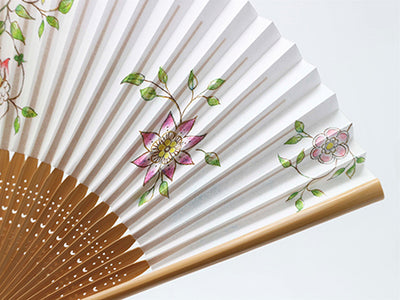 Genuine Kyoto-made fan with 33 ribs sandwiched inside traditional fan paper.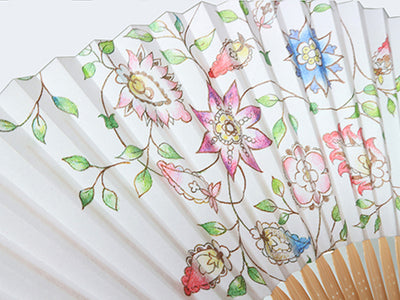 Delicate pearl coating creates a subtle shine every time you fan (it's difficult to see in the photo). (The pearl coating is applied to the flower and ball designs).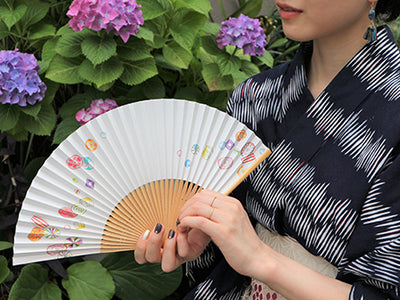 Just looking at this beautiful summer fan makes you feel cooler!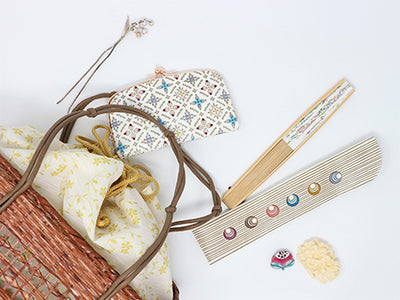 And of course, if you ever visit Japan for a summer festival, fireworks event, or traditional tea party, you'll want this gorgeous fan to complete your summer kimono look.