Peanuts Key Wallet
A key case with a zipper, suitable for the cashless era. Rest assured that the keys will not scatter in the bag. It also comes with a convenient removable ring that can also be used as a hook. It also has a card pocket, so you can easily go out with just the key and card.
Made from: Cow leather and other materials
Dimensions: 120 mm (L) x 70 mm (H) x 20 mm (D)
Compatible with keys up to 15 mm thick
Card slots: 2 (slots are the width of a credit card)
Outer zipper: Cotton tape and gold-plated brass
Bunko leather: Both sidesMade in Japan
Note: The photos below only indicate the shape and construction of the product. Product color and design is indicated in the main photo.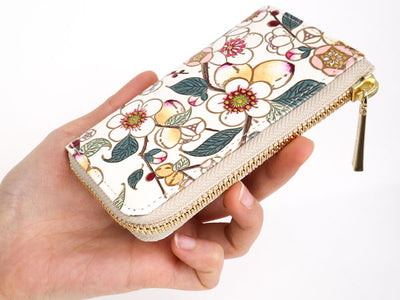 It can store the key neatly and compactly. Keys don't be apart in the bag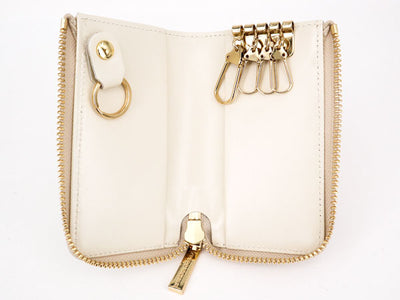 5 key rings and 2 pockets for cards.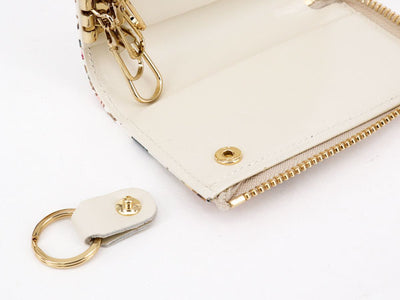 The left ring is snap-on and removable.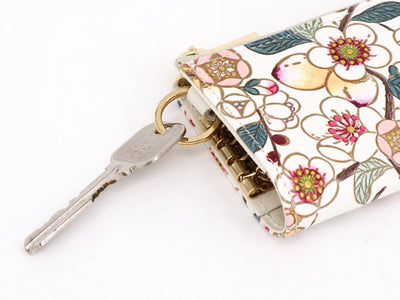 You can also take the key ring out and close the zipper to use it.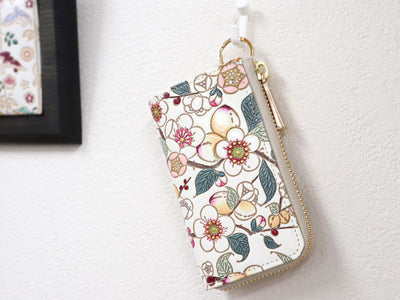 Or hang the ring on a wall hook.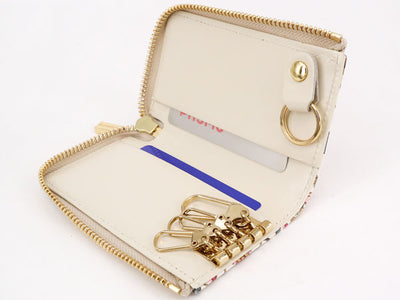 Put a IC card or credit card in the pockets on both sides.
Go out easily with just cards and keys.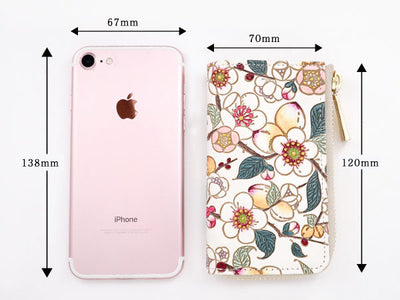 Size comparison with iPhone 8 (138 x 67 mm)