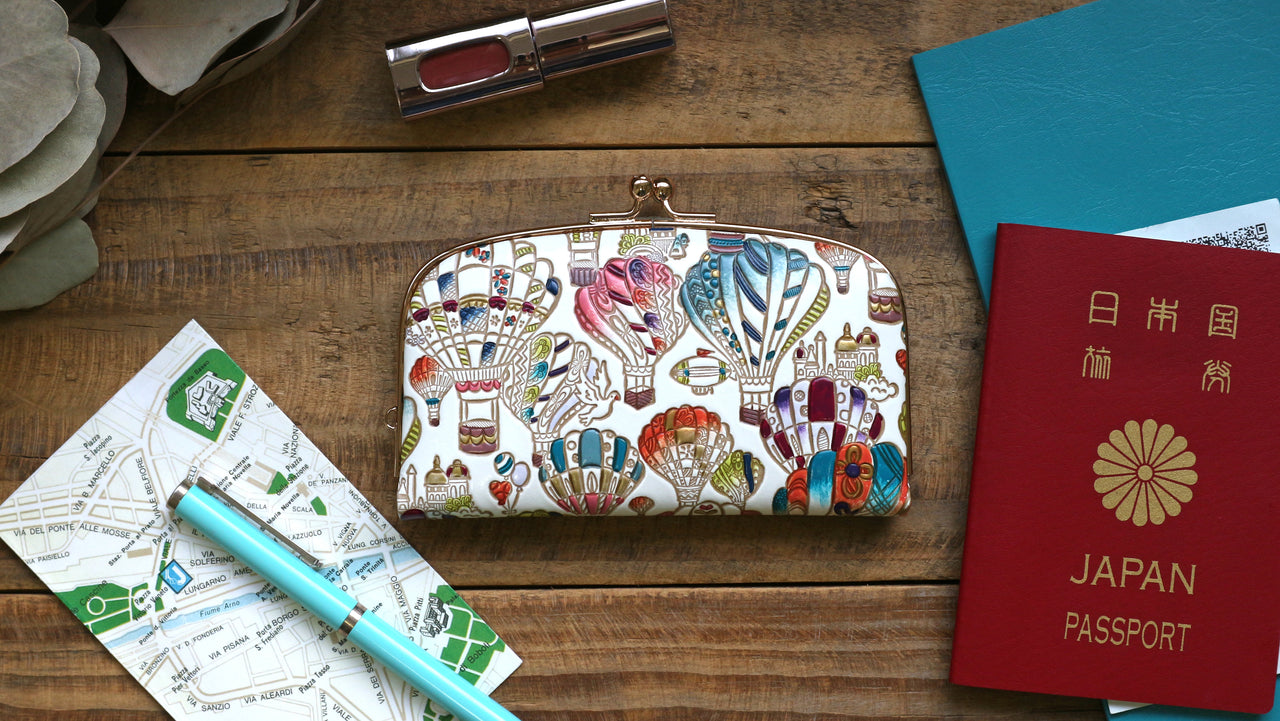 Hello there! 
Today we're gonna introduce another new pattern from our Annual Autumn Release. 🍂 If you don't know what that is, here's a short recap for you. 😎
Around this time of the year we release new patterns and limited items. But, unlike our Summer Collection, you can buy these patterns throughout the year.
We all know that this past year hasn't been the easiest in many ways. One of those ways was traveling becoming virtually impossible. 😞 But still, the longing for exploring faraway, exotic places remains, and that is what inspired this year's Autumn Collection.
Air Balloons brings a little playfulness into that longing, with its colorful hot air balloons flying up in the sky. It's not just hot air balloons though. If you look closely, you can see birds flying and buildings that look like they popped out of the Arabian Nights.
🐪🐫🐪
It is a colorful pattern, but the dominating dark tones and the antique gold accents are keeping it cute without being childish. 😉
Depending on the item, Air Balloons has a slightly different atmosphere. With bigger items (like the Zippered long wallet or the Shoulder wallet) the pattern, and its swirl hot air balloons are full of energy.  Smaller items let you focus on the small details and the playfulness of the pattern.
But let the pictures speak for themselves. 👀
Here's a cute video too: