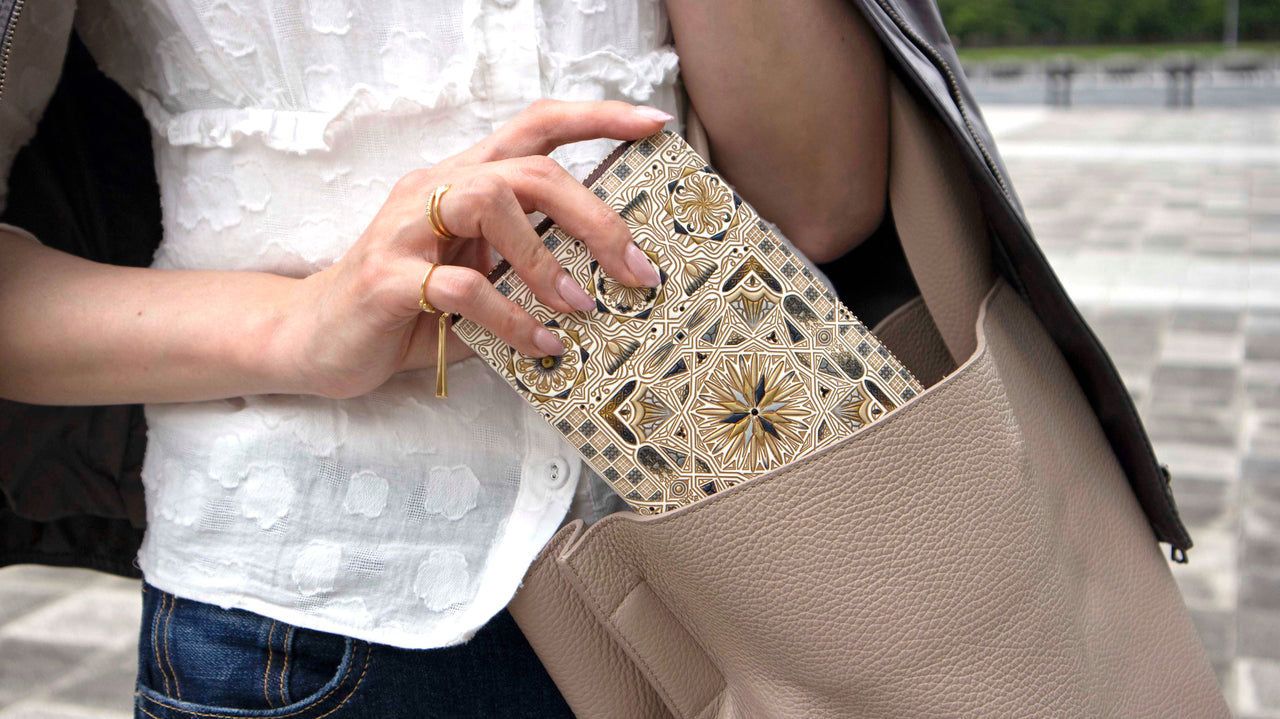 Hi there! 👋
Winter is coming, so we're just gonna jump right in and introduce another pattern from our now not so new Autumn Collection. 🍂 As you might have read it in our previous blog post, the topic of this year's Autumn Collection is traveling. Or (at least for now…) the longing for exploring faraway, exotic places. 🌴
Carreau. Inspired by the beautiful and intricate mosaic tiles of islamic mosques. However we went in a different direction with the coloring. Instead of the vibrant turquoise and blue colors, our color variations, both the Black and the Bronze feature darker tones. 
Like the Facing Cranes, Carreau is also a Deluxe pattern. ✨ What makes a pattern Deluxe? There are two factors.The elaborate pattern with its fine details and the different kinds of shading techniques require more time and precision from our artisans. This alone would make them a different category. But Deluxe patterns are also rich in gold (or antique gold), bronze and champagne color, which gives the pattern a luxurious feel. 🥂
It also makes them a little pricier than other patterns.