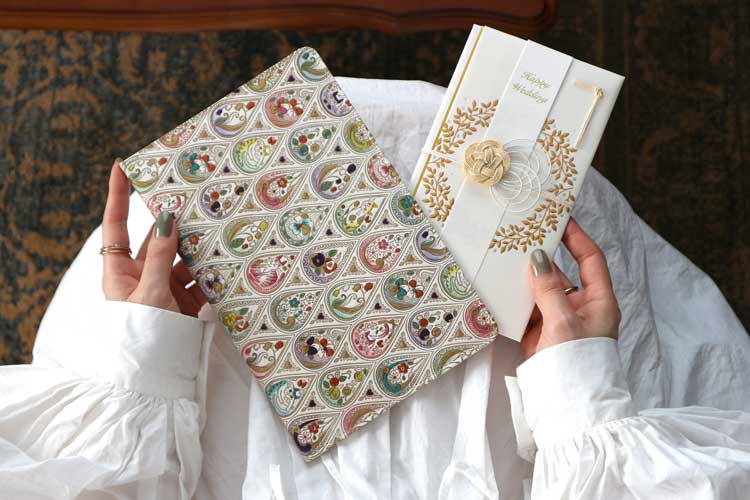 The new "A5 Envelopes" released back in April, allows to file private items as well as top class exterior appearance and enjoy the supreme quality of the bunko leather!

So please allow us to demonstrate the various methods to use this item!



In Japan, there is a tradition to send cash as a celebratory gift when one is invited to a wedding.
The enveloupe used in this tradition is called "Goshuugi-bukuro"

The newly released A5 Envelopes are perfect for such occasions! With style!

For those who are sole proprietors, why not use this envelope to store expense receipts?



🌟When you go to a hospital and recieve your prescription, if you are worried about losing it, you can use this envelope to store A5 size precription nice and neat along with your medicine notebook😊


✈ When you're traveling somewhere, you can store your precious tickets and cute guiding pamphlets (don't you have times when your bag becomes a big mess from all these?)!


Also, the pamphlet of we BUNKOYA OOZEKI made a perfect fit in this envelope💡

A thin A5 size notebook can easily fit within this envelope as well.


A slim A5 envelope!



👇The inside is made of shiny fabric and has no pockets whatsoever!



And the appearance of the Bunko leather at the bottom makes a perfect accent!😊 The inside has a core material, allowing a fair tension.



The A5 envelope is an exclusive limited-time item. If the stock is sold out, there will be no re-stocking.